Photos from the first game of the Athletics series on May 1, the evening of Jonathan Papelbon's first blown save. Click on the thumbnails for a larger version.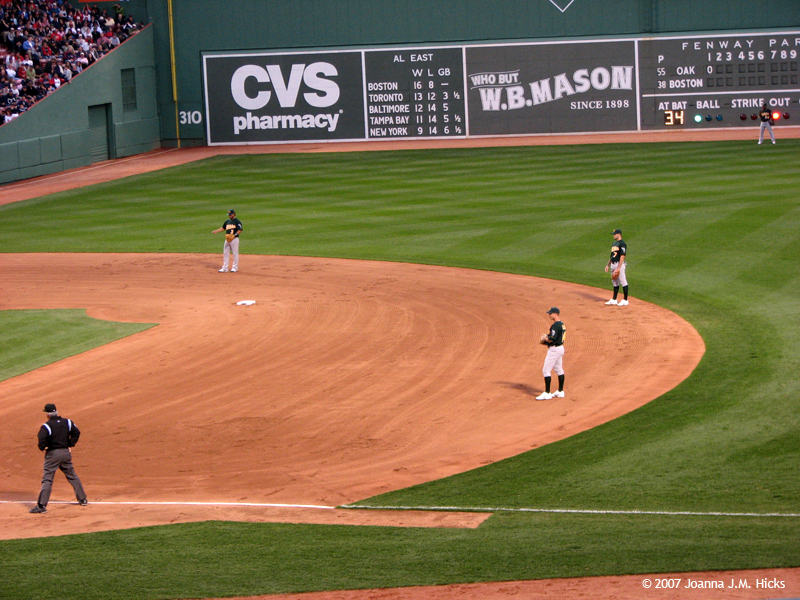 The shift on David Ortiz early in the count.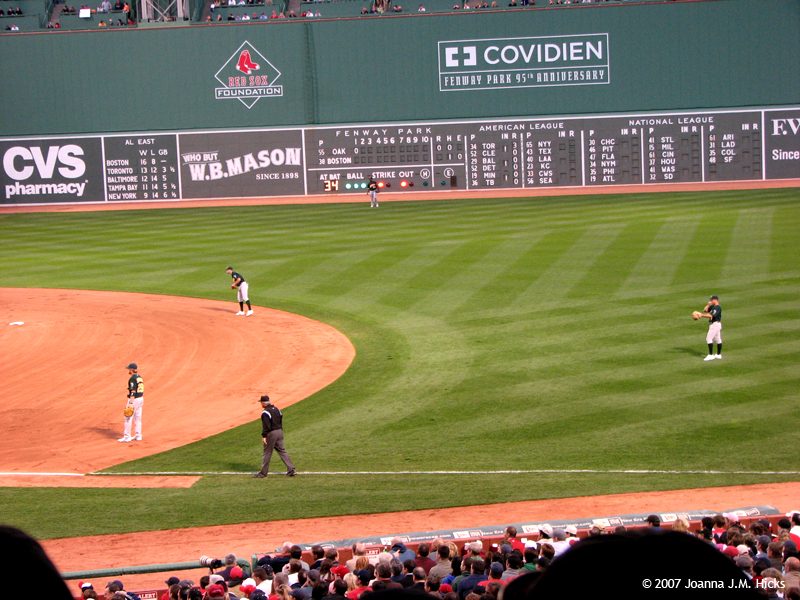 With Joe Blanton behind in the count, the middle infielders played deeper and the first baseman guarded the line.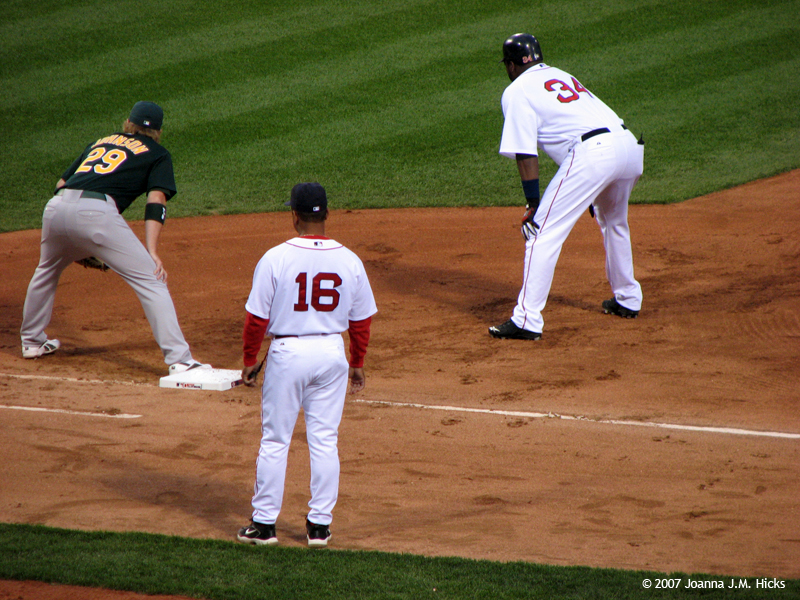 Ortiz blooped a single to left any way.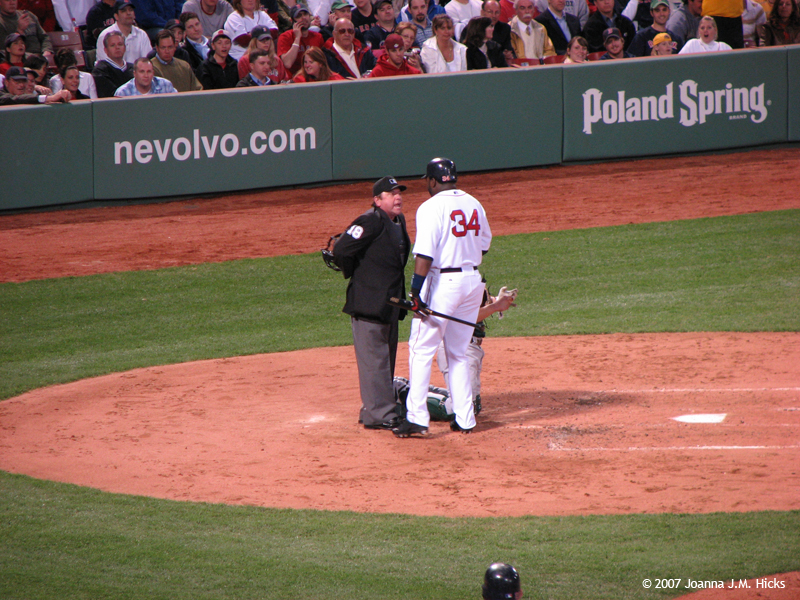 Ortiz in a lively discussion on judging the strike zone with home plate umpire Charlie Reliford.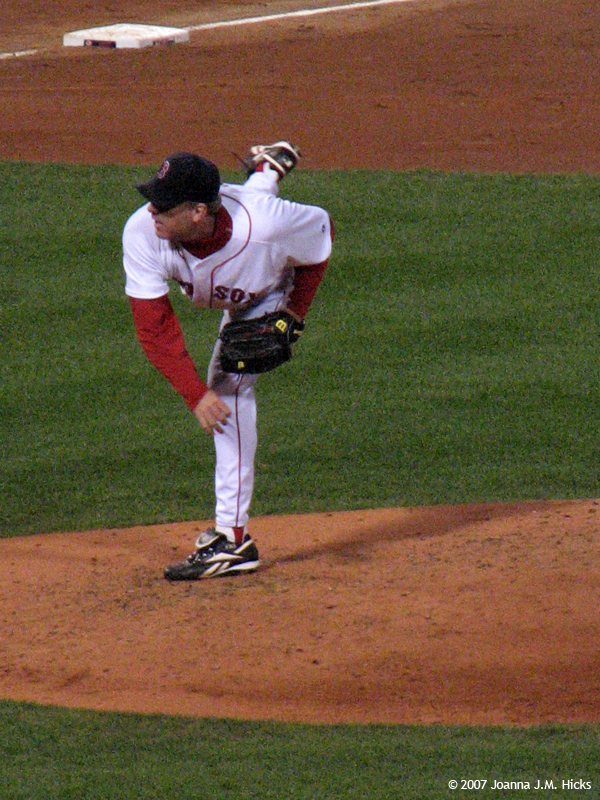 Curt Schilling pitched well but lost out on the chance to tally his fourth win.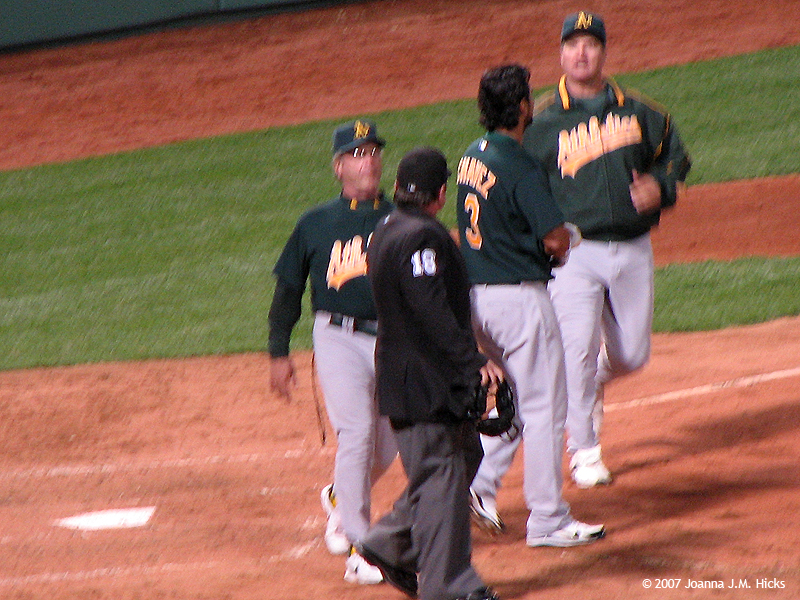 After Eric Chavez struck out in the fifth, Bob Geren sought out Reliford to share his opinion on balls and strikes.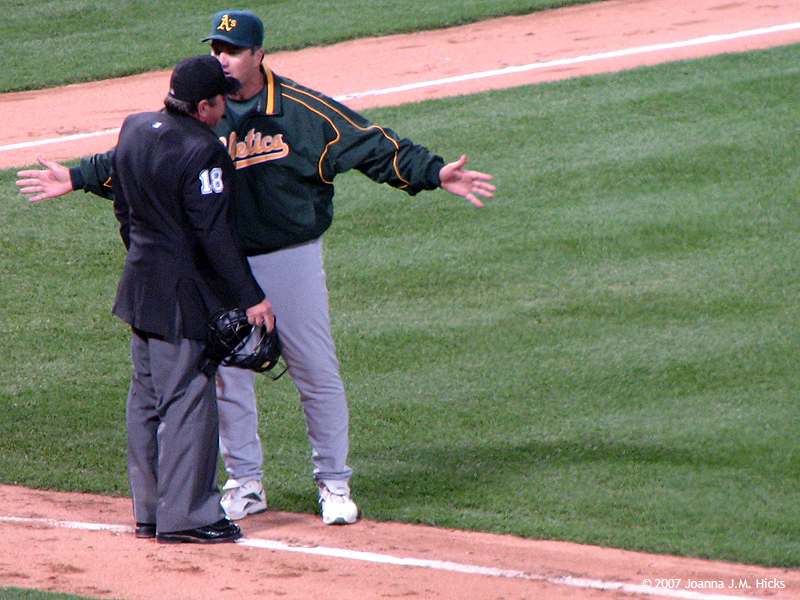 Geren demonstrated the size of the discrepancy between Reliford's zone and the actual zone.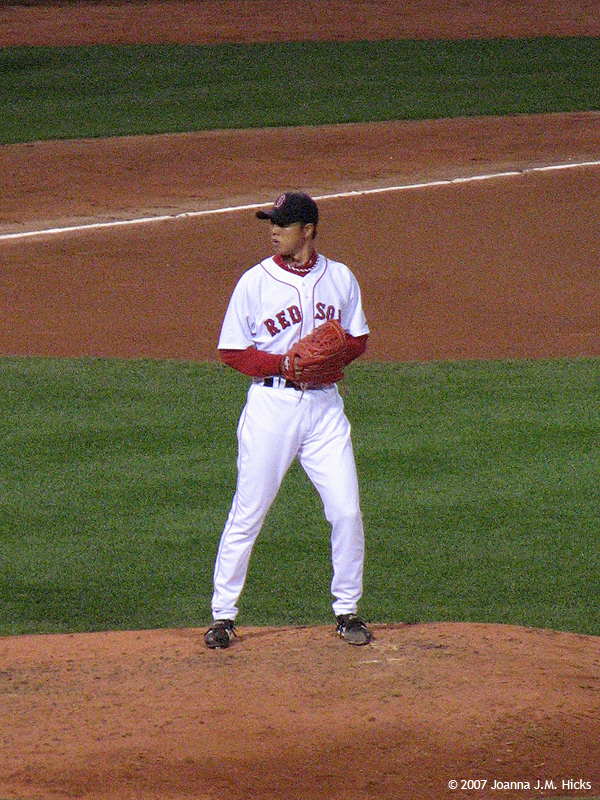 Hideki Okajima comes to the set...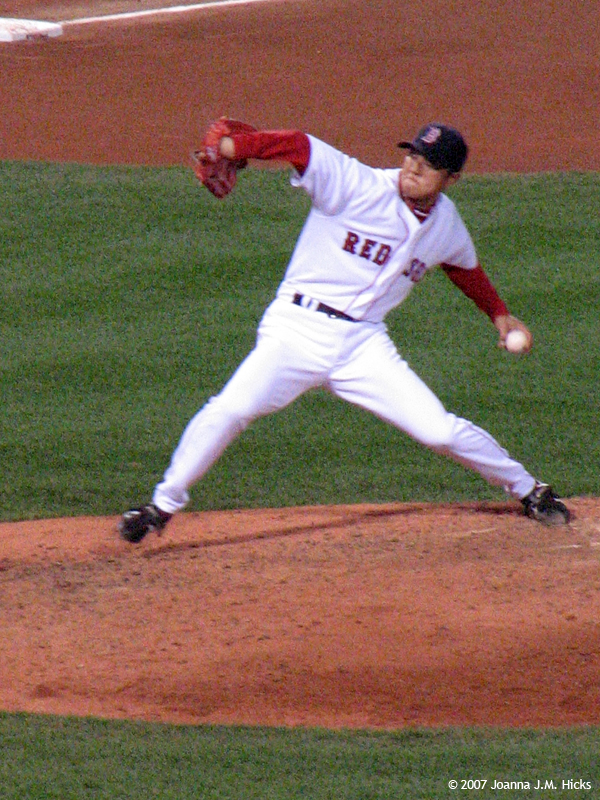 winds up...

makes his landing...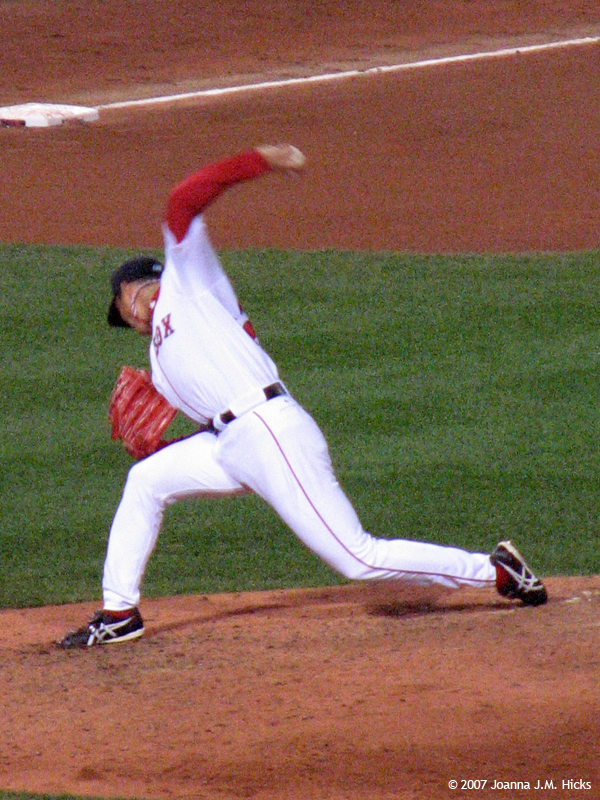 and, just prior to release, shows his signature head recoil.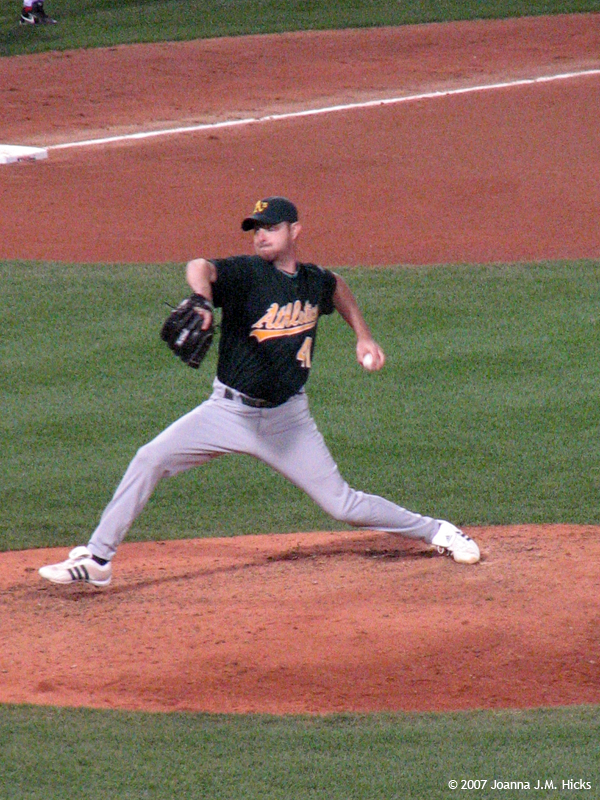 Itinerant southpaw Alan Embree.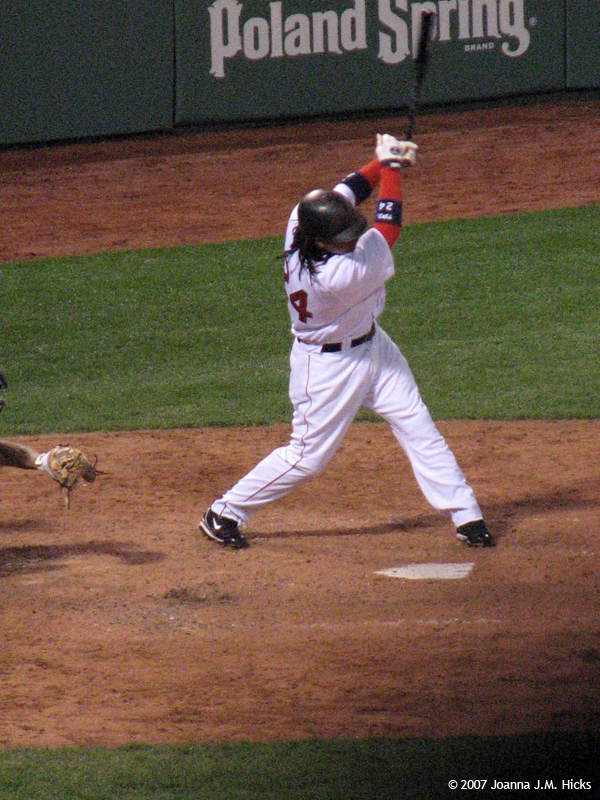 Manny Ramirez's 1000th hit as a Red Sox player.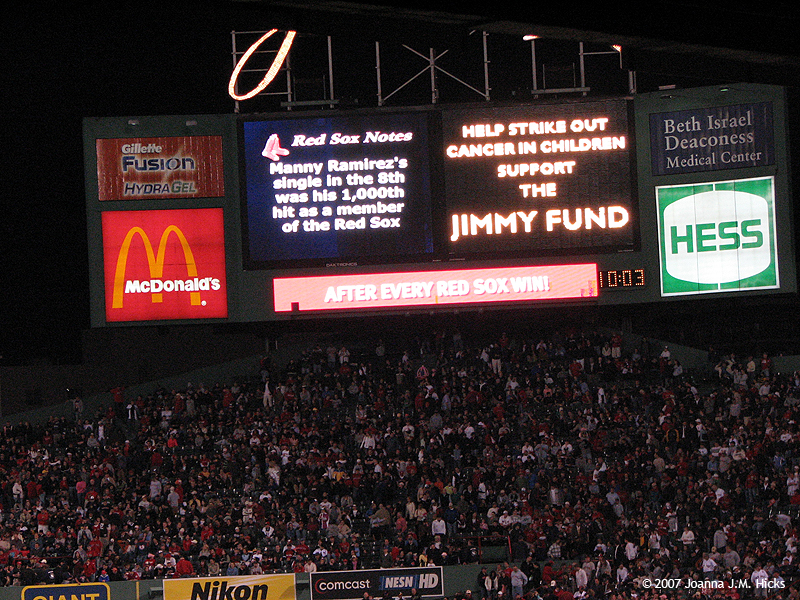 Congratulations, Manuel!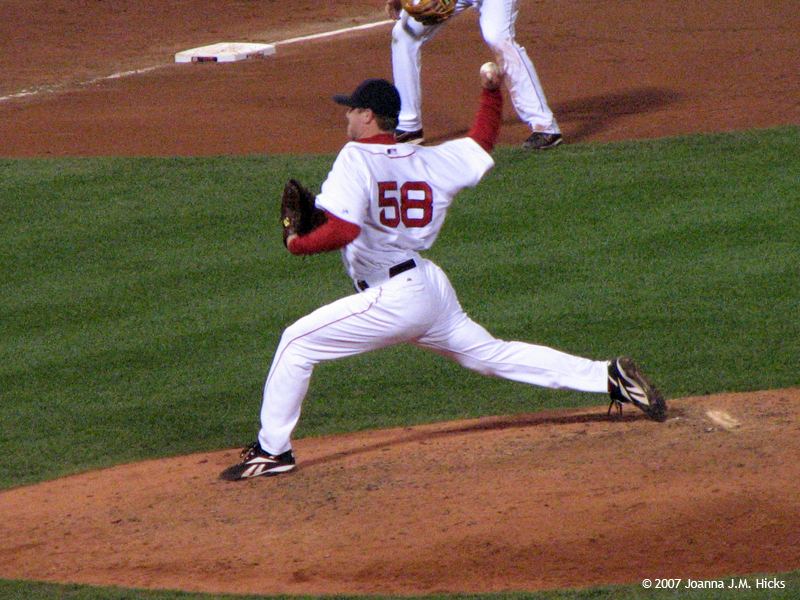 Papelbon had his first rough outing of the season.