Wednesday wasn't just Daisuke Matsuzaka's Fenway debut but also Felix Hernandez's. I'm trying to find some way to deduct the electricity generated that evening from my federal income tax as alternative fuel credit. Click on the thumbnail for a larger version.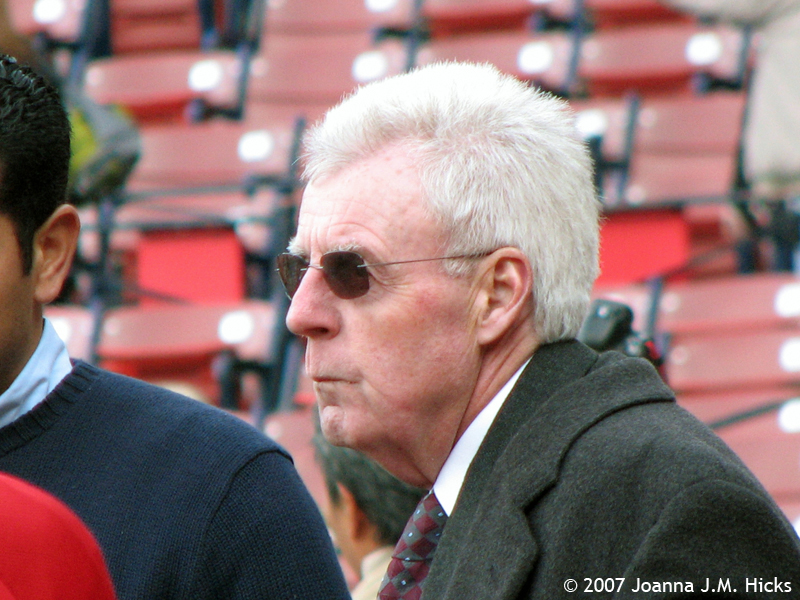 Peter Gammons casted his knowledgeable eye over the proceedings.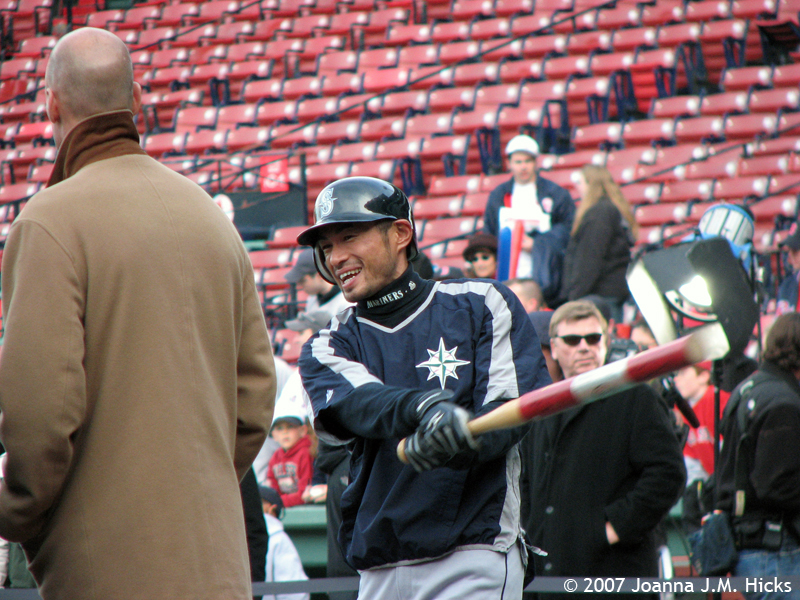 Ichiro Suzuki during batting practice.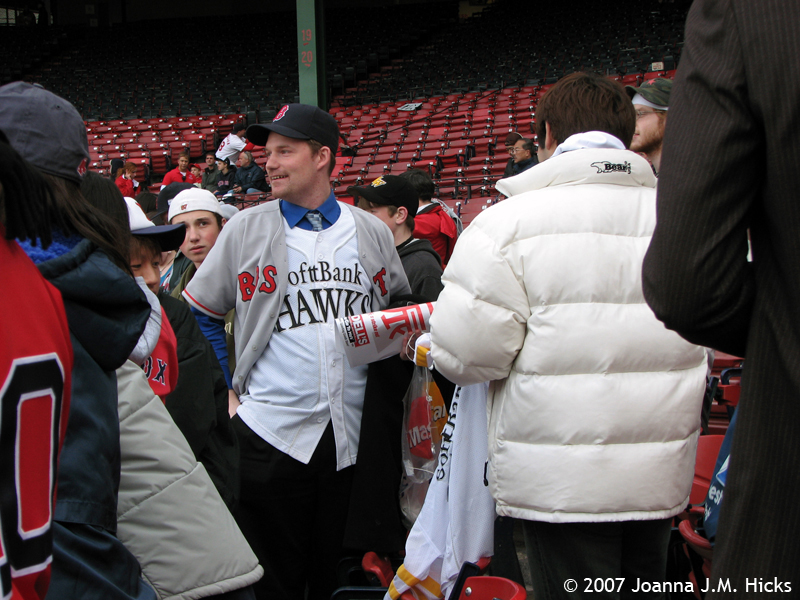 Two Fukuoka Softbank Hawk fans, one American, one Japanese, bond over their favorite NPB team. Kenji Johjima used to play for them and the great Sadaharu Oh is the team's manager.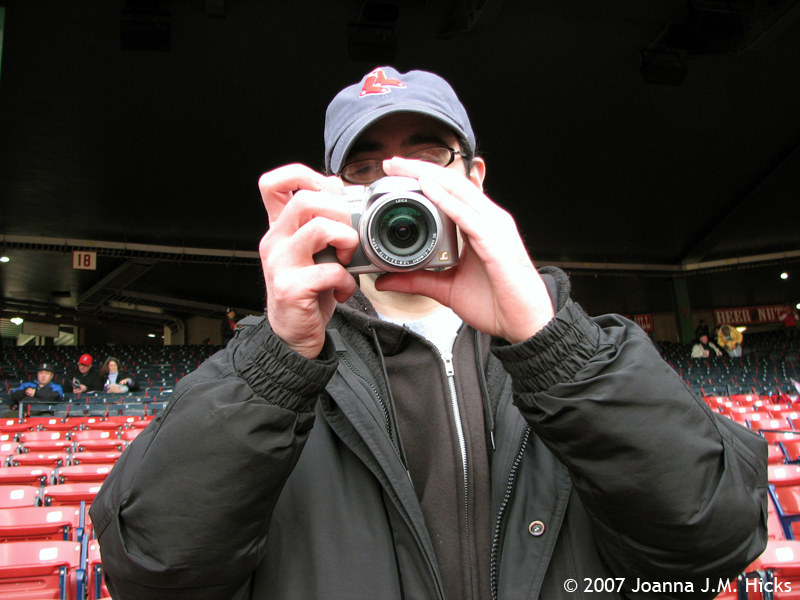 Jere of A Red Sox Fan in Pinstripe Territory in a meta moment.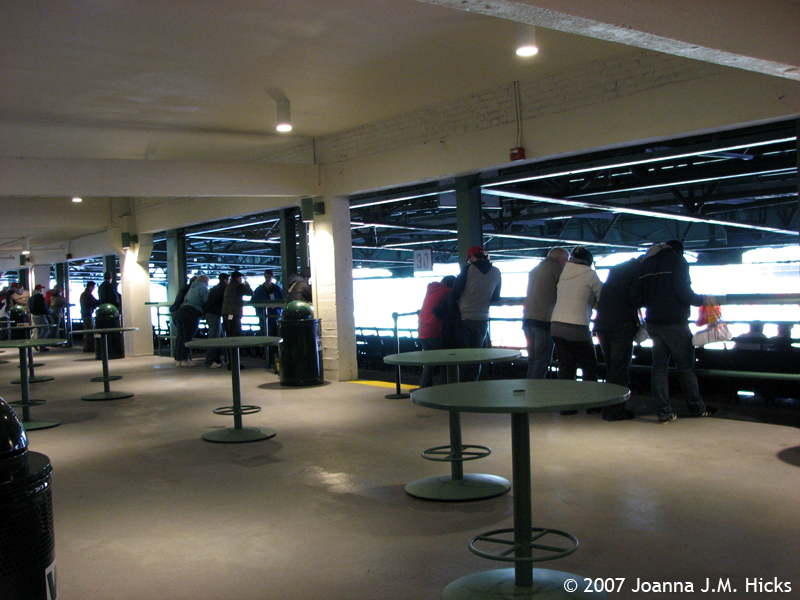 The new Third Base Deck.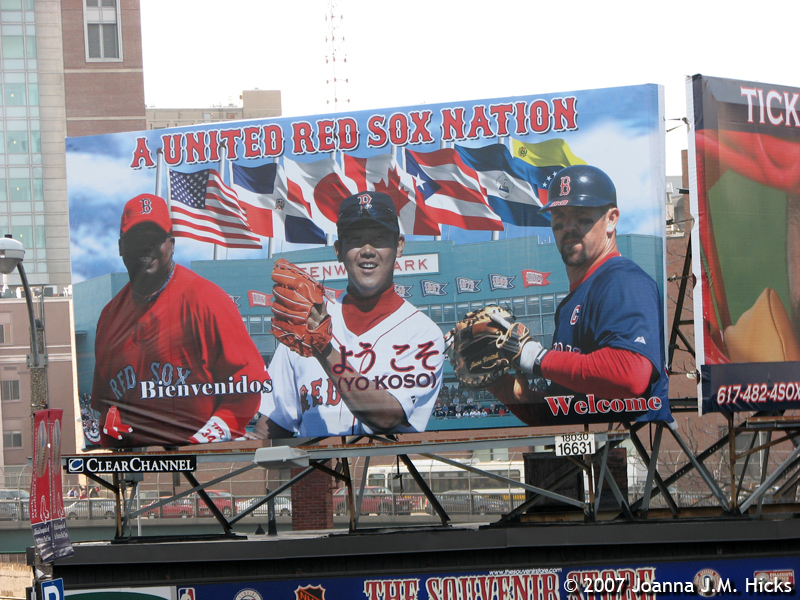 To me, it seems a dreadful indignity to have a soul controlled by geography. — George Santayana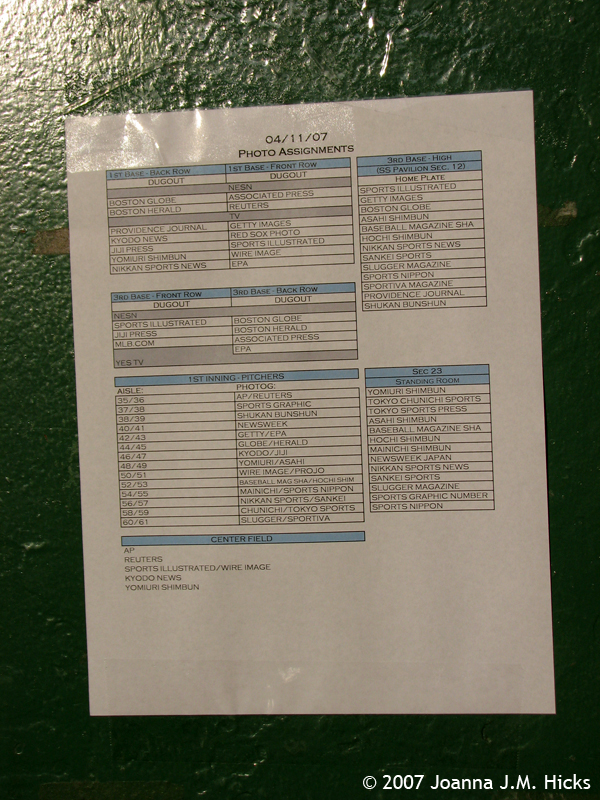 Photo assignments taped to a column near grandstand section 24.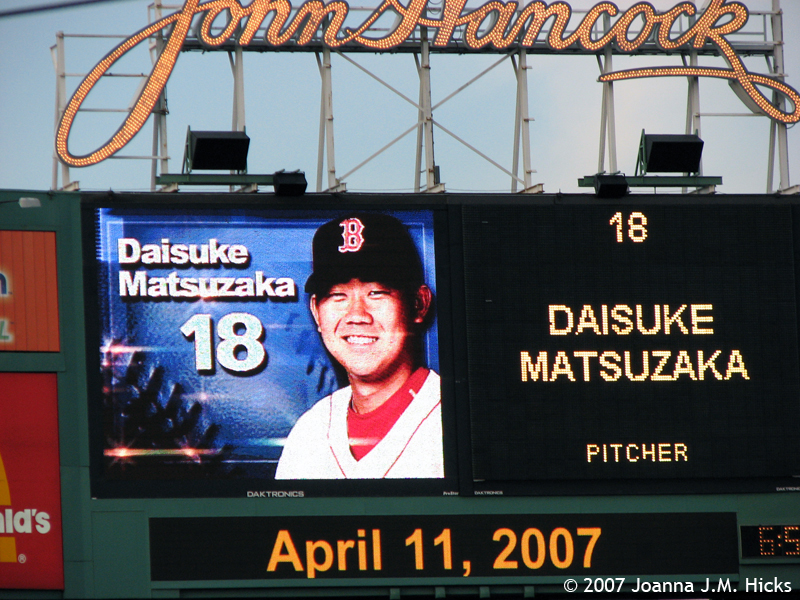 Carl Beane spoke in both Japanese and English when introducing Daisuke Matsuzaka.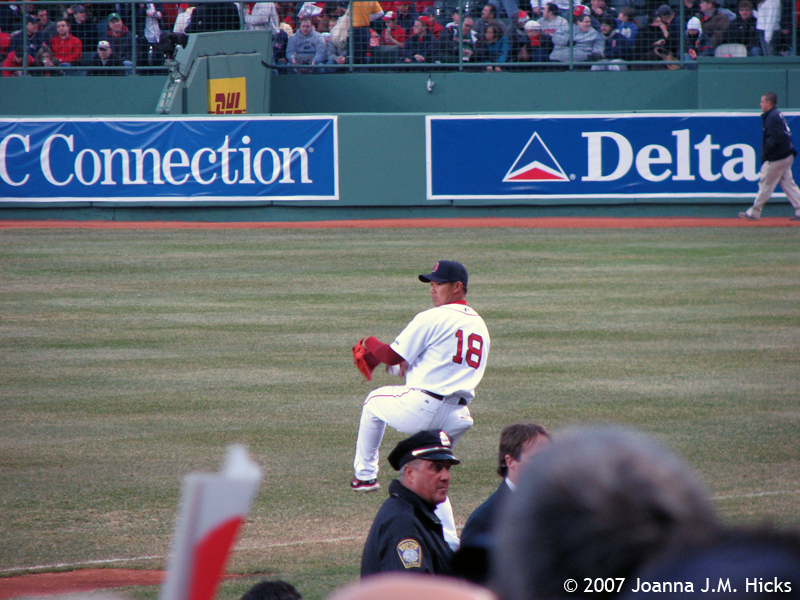 Due to ESPN's 7:10 start time, Matsuzaka tossed to Kevin Youkilis along the first base line after having warmed up in the bullpen.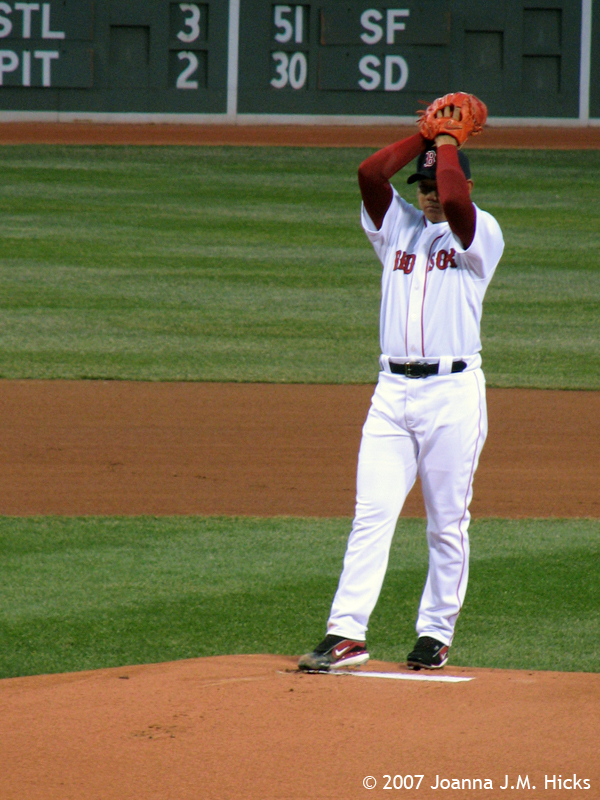 The signature windup.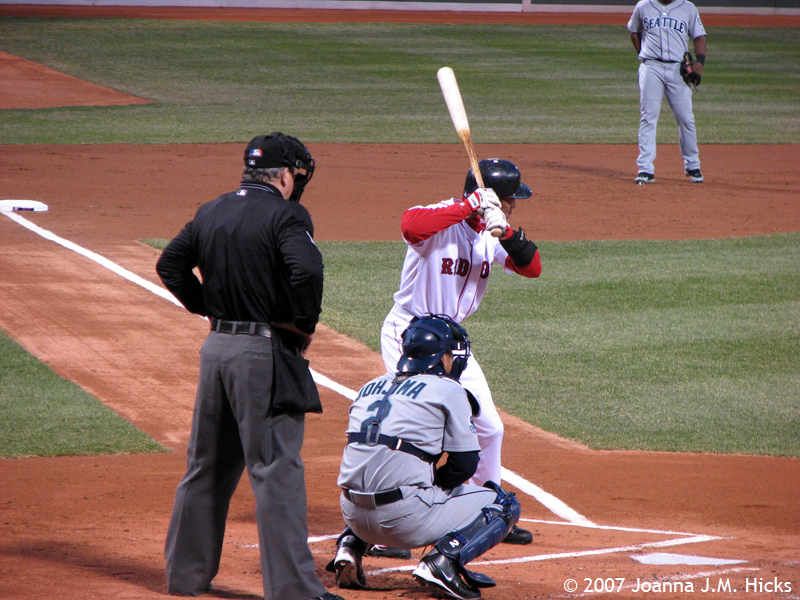 My goal was to get photos of each Red Sox players' first at bat. Hernandez's quick work made this a challenge. Captions below state the ultimate outcome, not necessarily what is happening in the shot. Julio Lugo grounded out to short.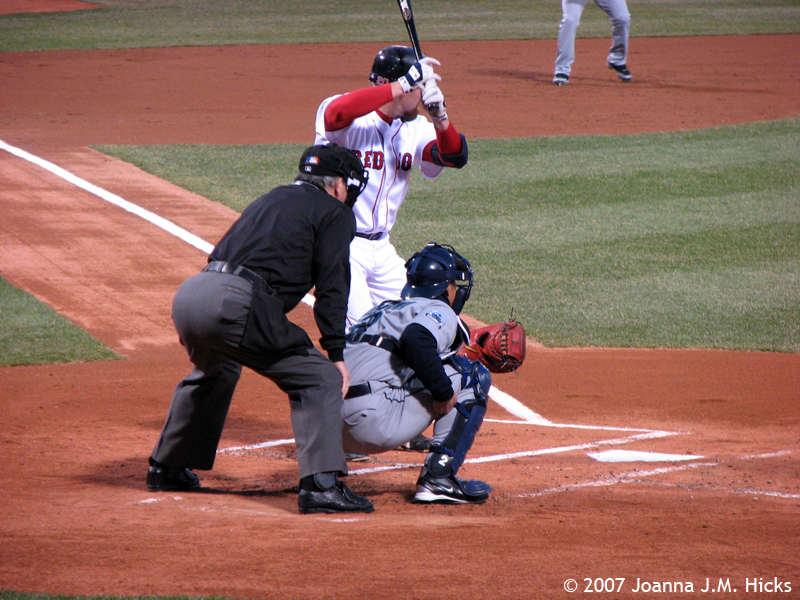 Kevin Youkilis popped out to second.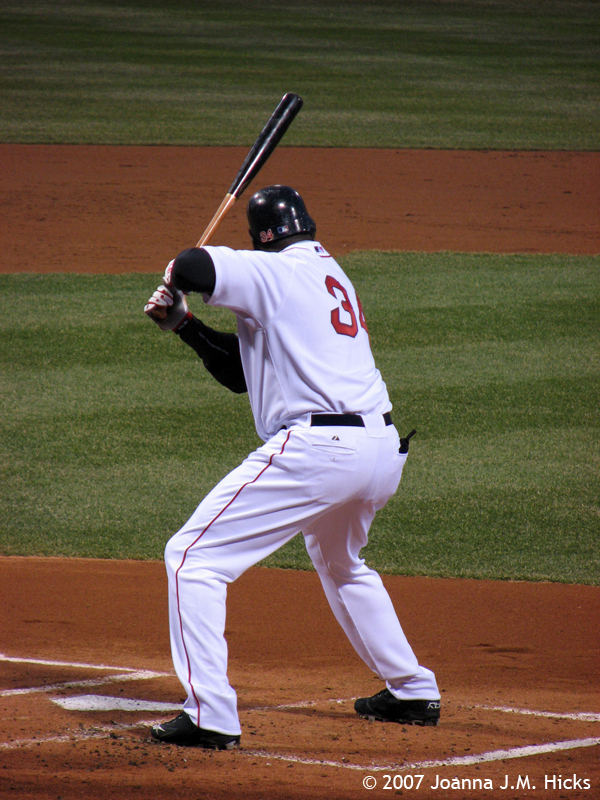 David Ortiz grounded out to second.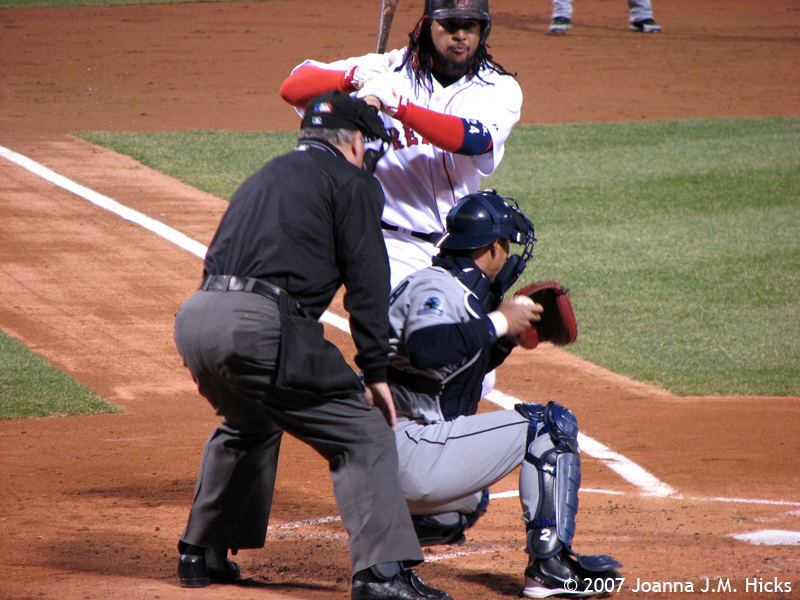 Manny Ramirez grounded out to pitcher to third.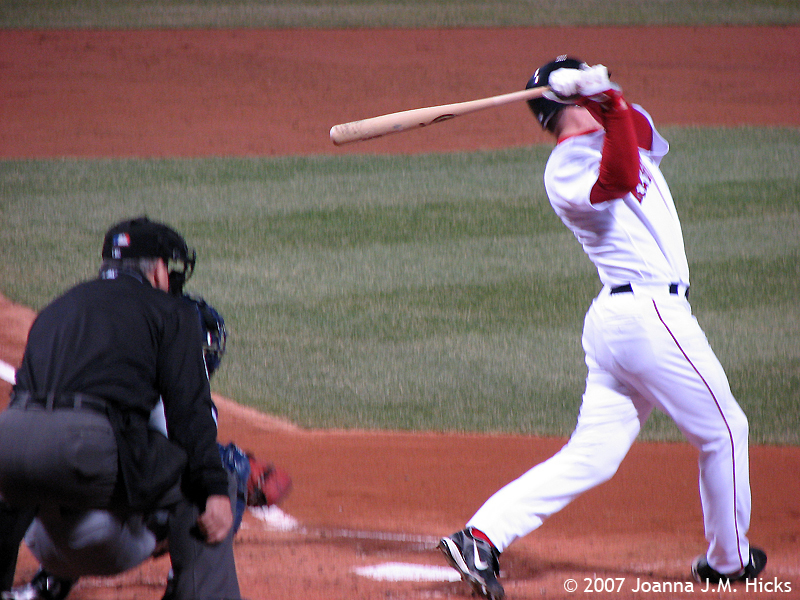 J.D. Drew struck out looking.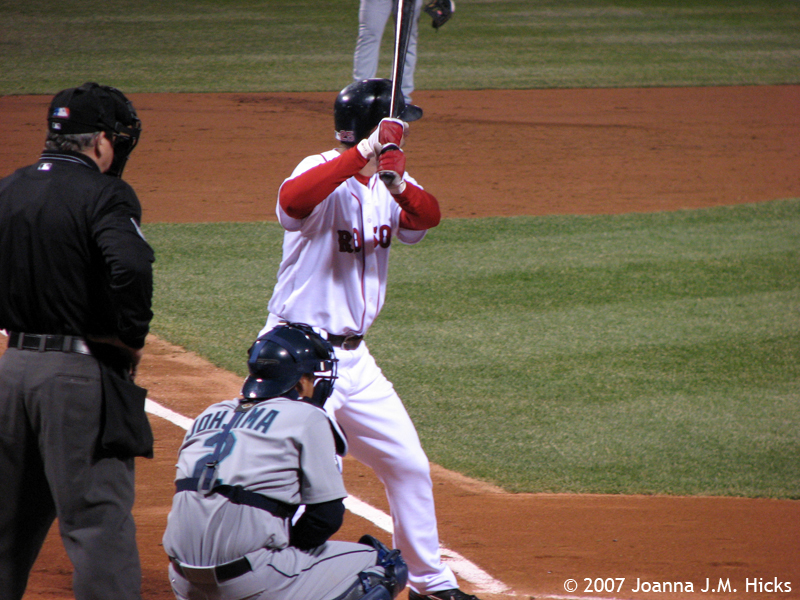 Mike Lowell grounded out to short.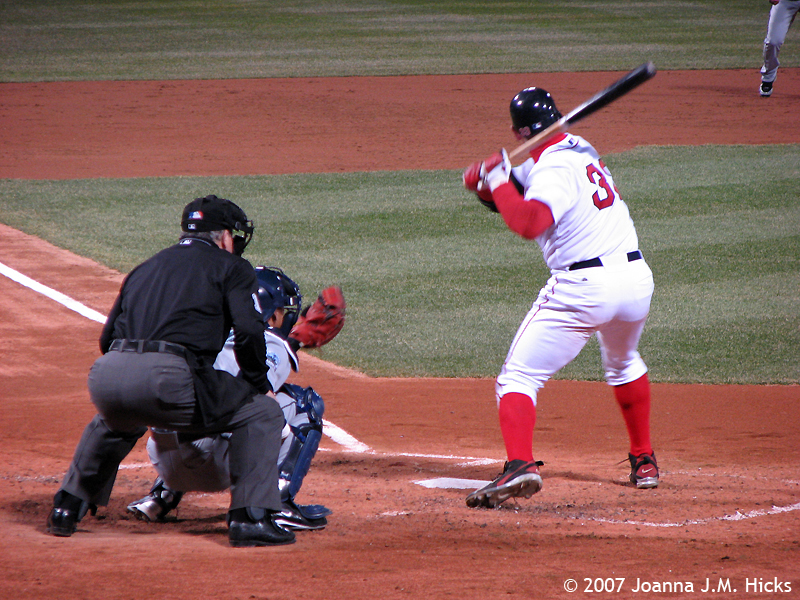 Jason Varitek struck out swinging.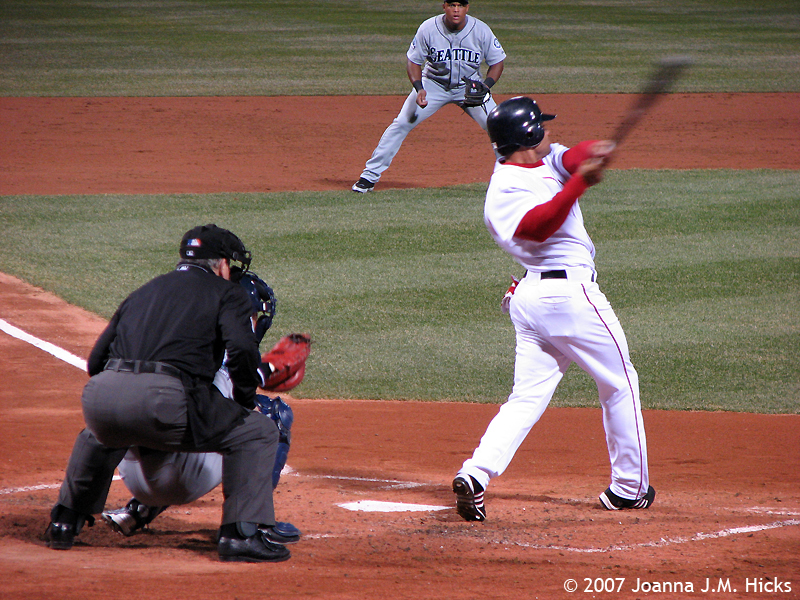 Coco Crisp struck out on foul tip.

Dustin Pedroia walked.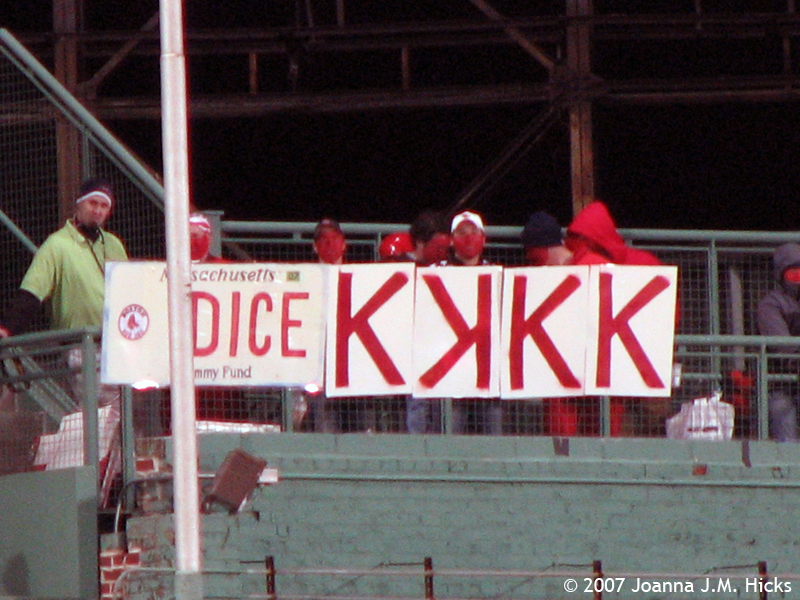 The K Men count on Matsuzaka.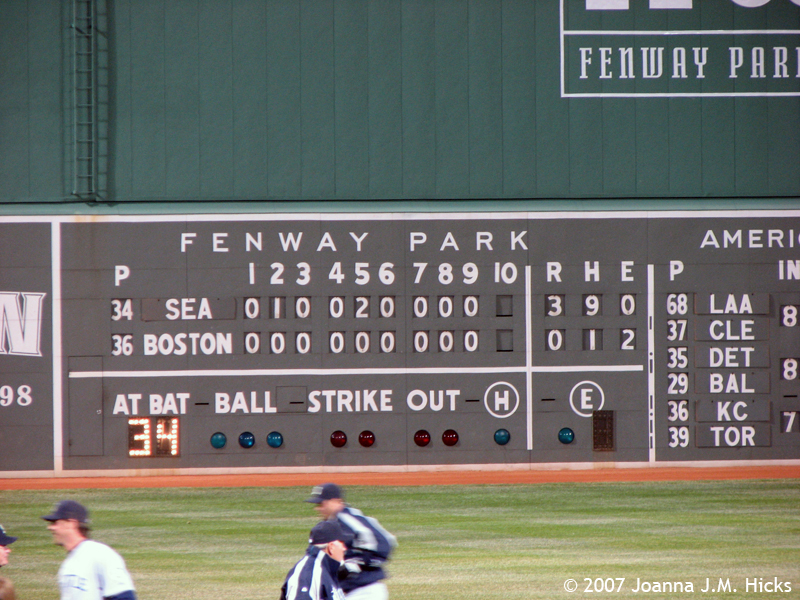 Visual evidence of Hernandez's one-hitter.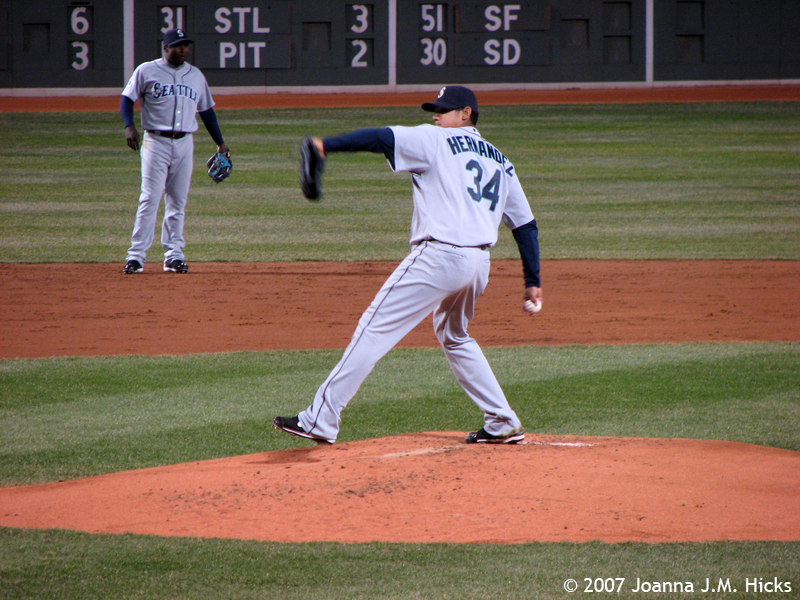 King Felix.