A sampling of photos from April 21; click for a larger version. You may see more from Jere at A Red Sox Fan at Pinstripe Territory.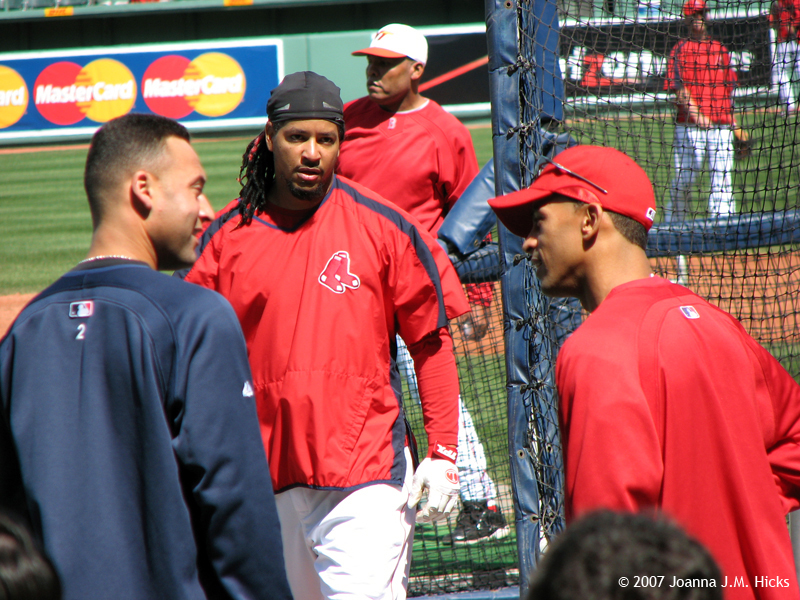 Derek Jeter: Yeah, outfielders are so dumb compared to shortstops like you and me... oh, hi Manny!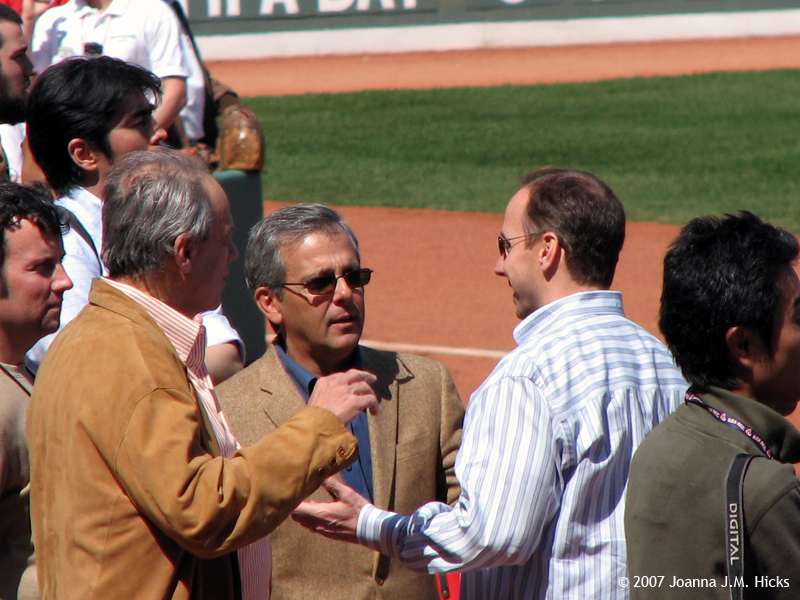 Larry Lucchino, Mike Lupica, and Brian Cashman conversing.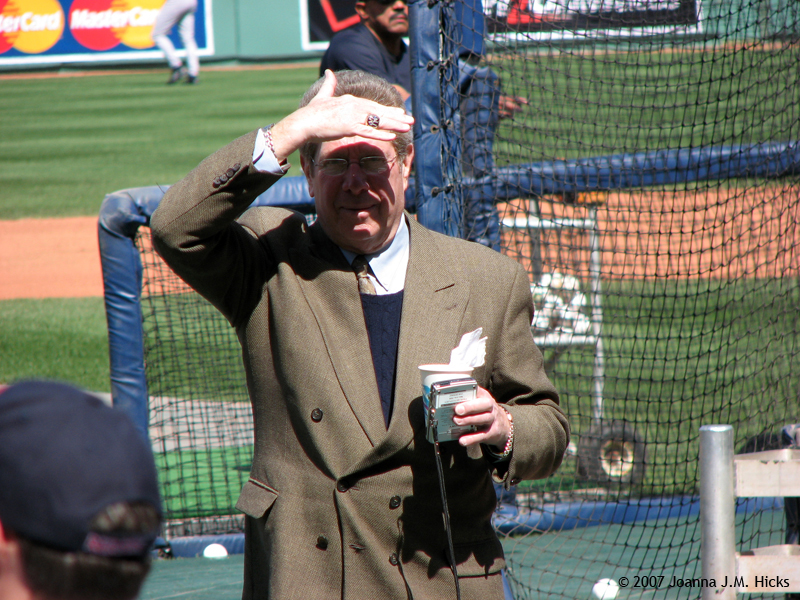 John Sterling: Oh, it's so bright and sunny. Hope my ring here doesn't blind you.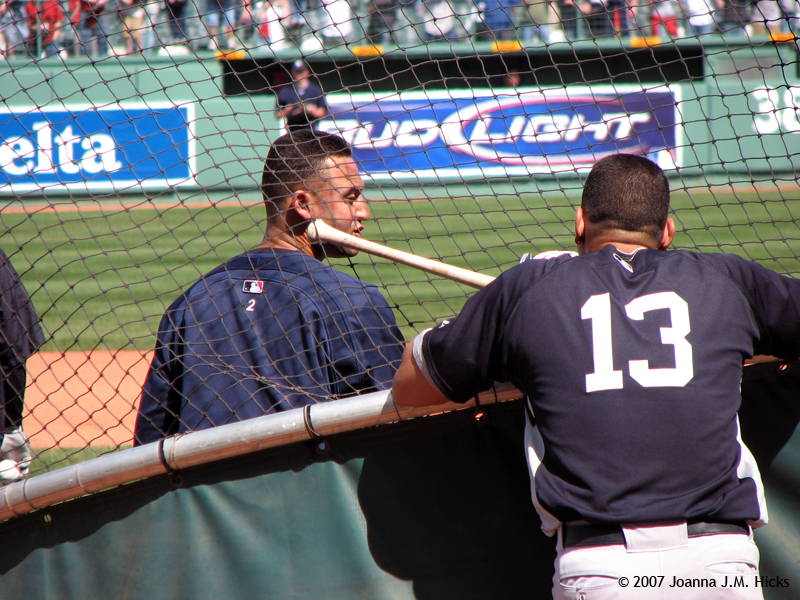 This year Jeter and Alex Rodriguez will make $47M combined, which is more than the 25-man payroll for three teams (Devil Rays, Marlins, and Nationals).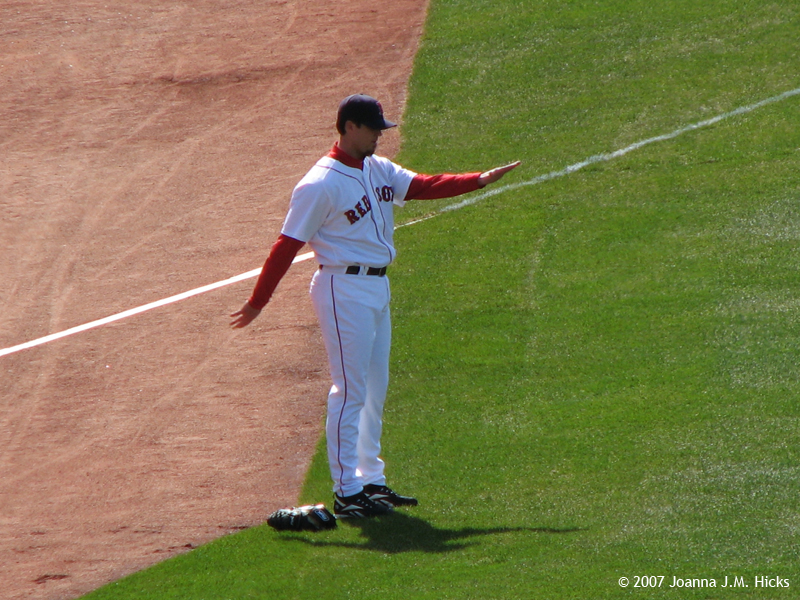 Walk like an Egyptian.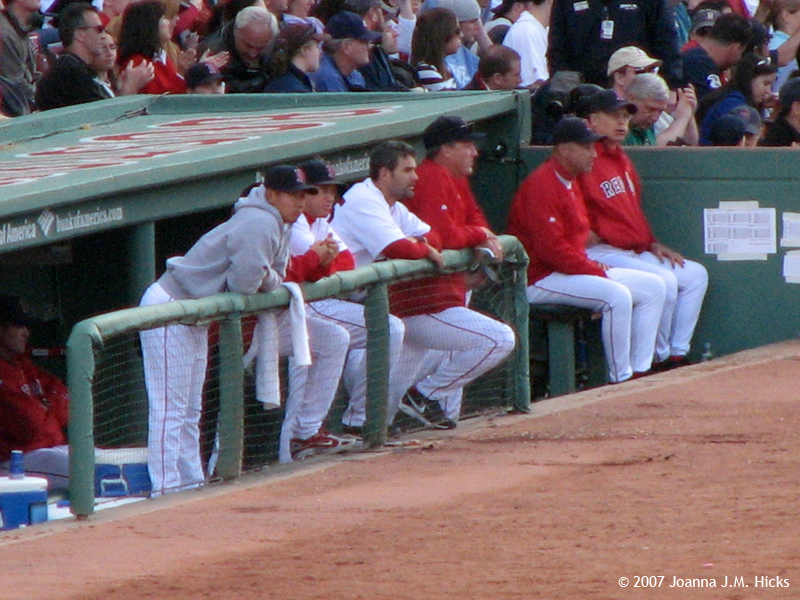 An anxious Red Sox dugout wondering if the wave will complete its circuit.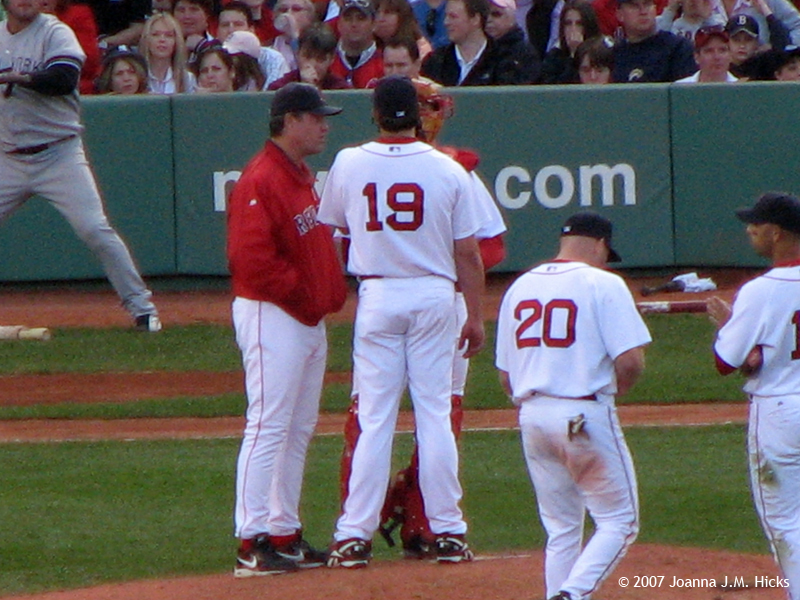 Josh Beckett has his outing cut short.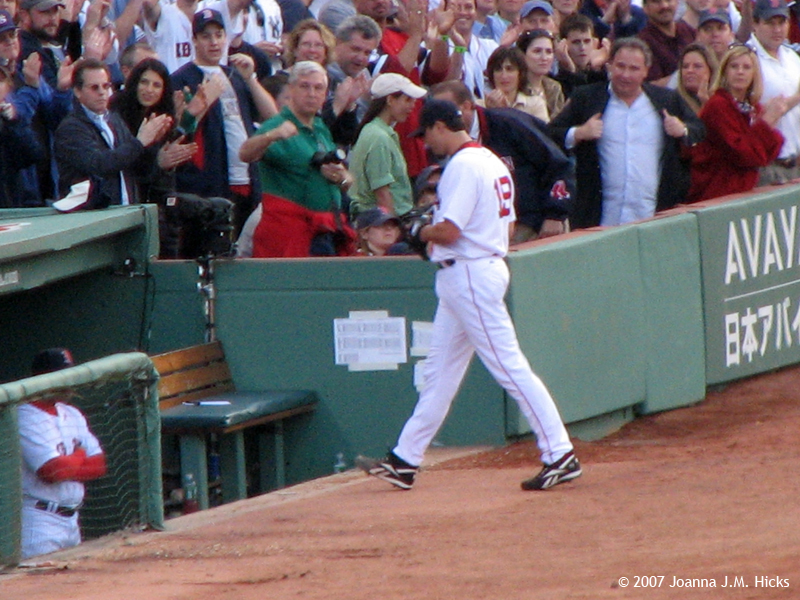 Although he was upset he was pulled before having a chance to finish the inning, Beckett left with a chance for his fourth win.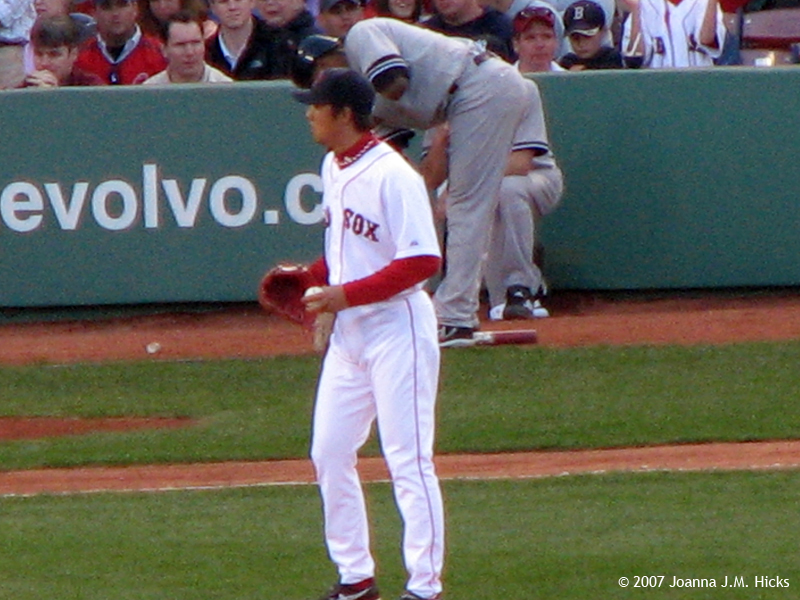 One day after Hideki Okajima secured his first major league save, the southpaw earned his first hold.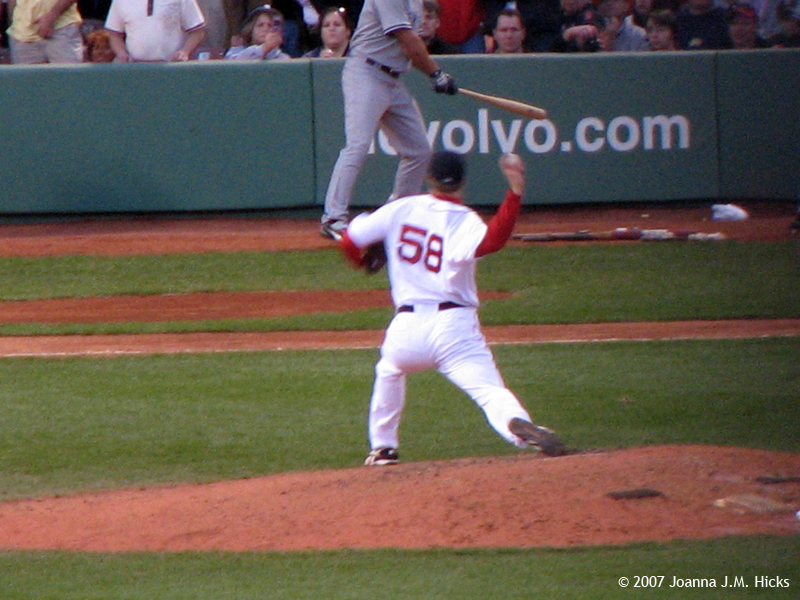 What more needs to be said than "Papelbon"?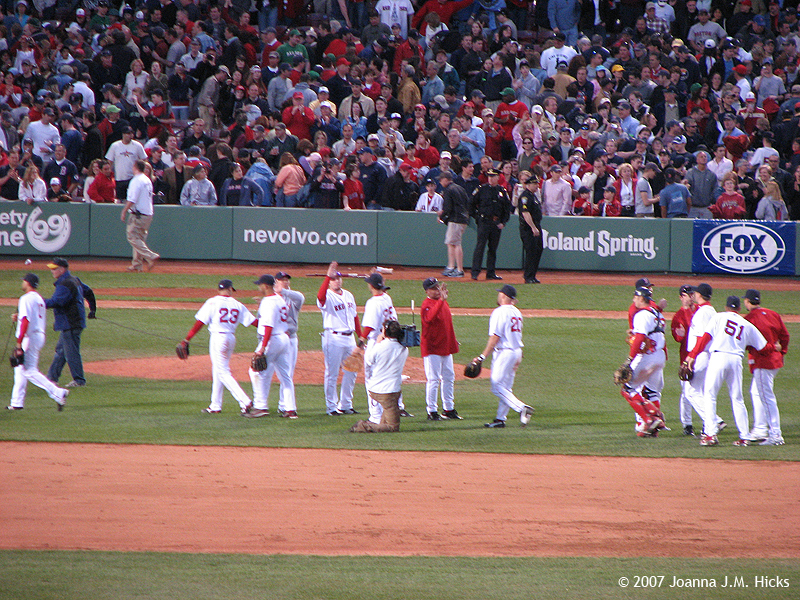 Contaminated dihydrogen oxide.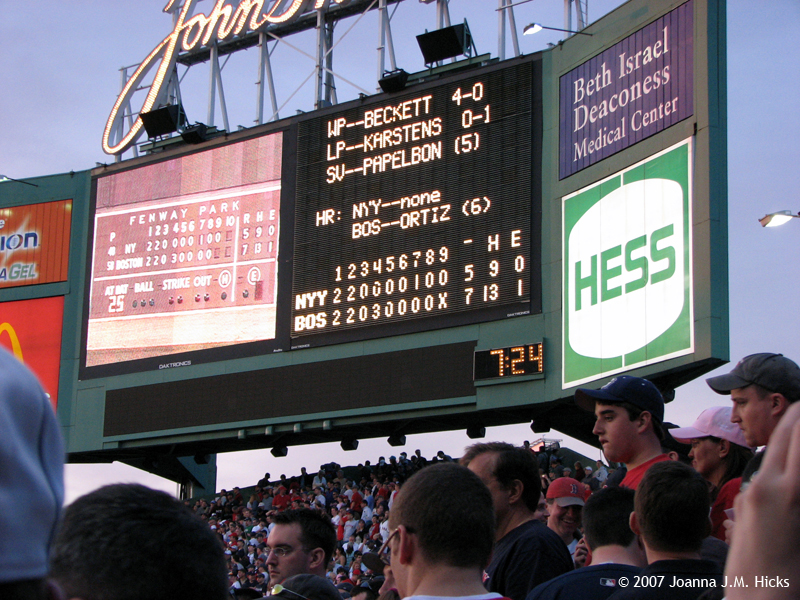 The scoreboard showing the other scoreboard.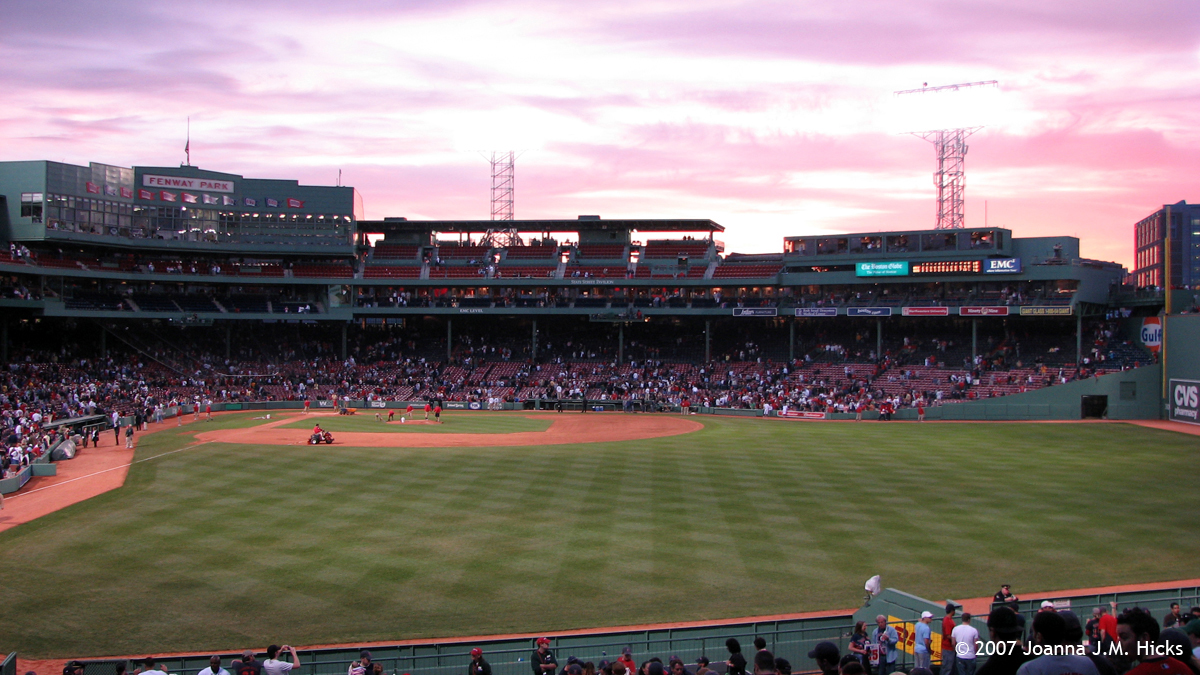 Twilight at Fenway.