At last, here is a sampling of my photos from Opening Day. Later on tonight I should have a few pictures of Opening Night posted. Click on the thumbnail for a larger version.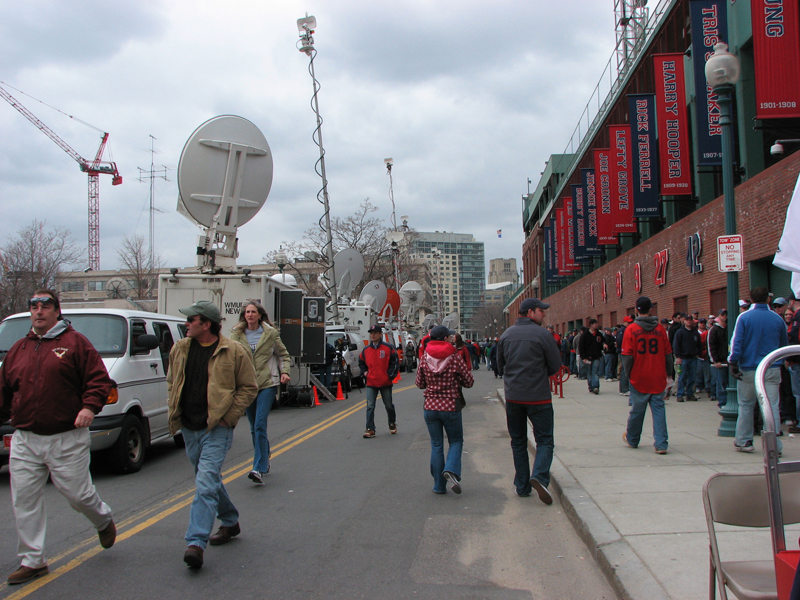 Media vans dominated Van Ness Street.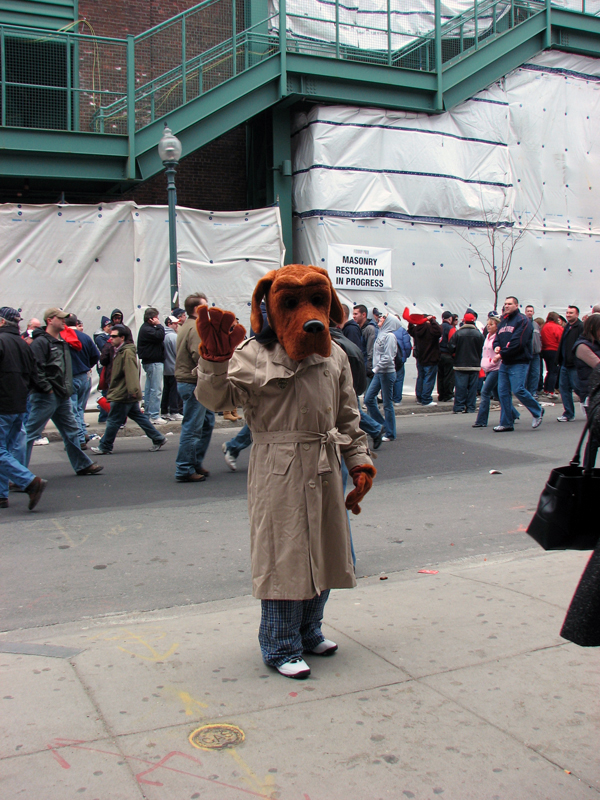 McGruff the Crime Dog (ineffectively) combating public drunkenness on Lansdowne Street.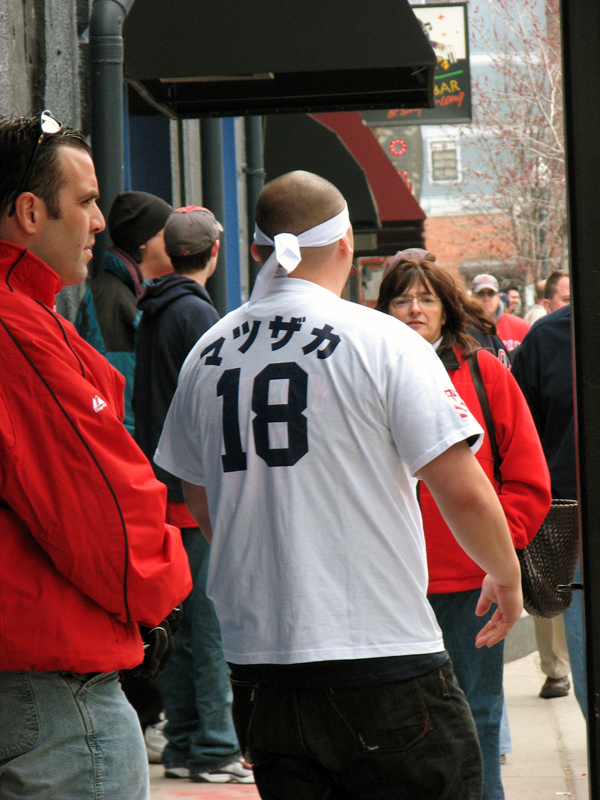 A bouncer pays homage to newest addition to the Red Sox rotation.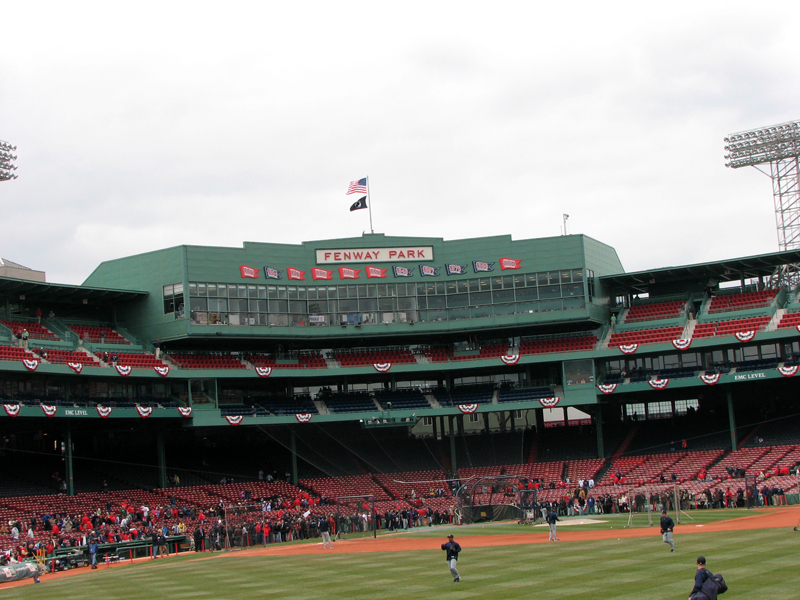 Hi, baby. Bunting!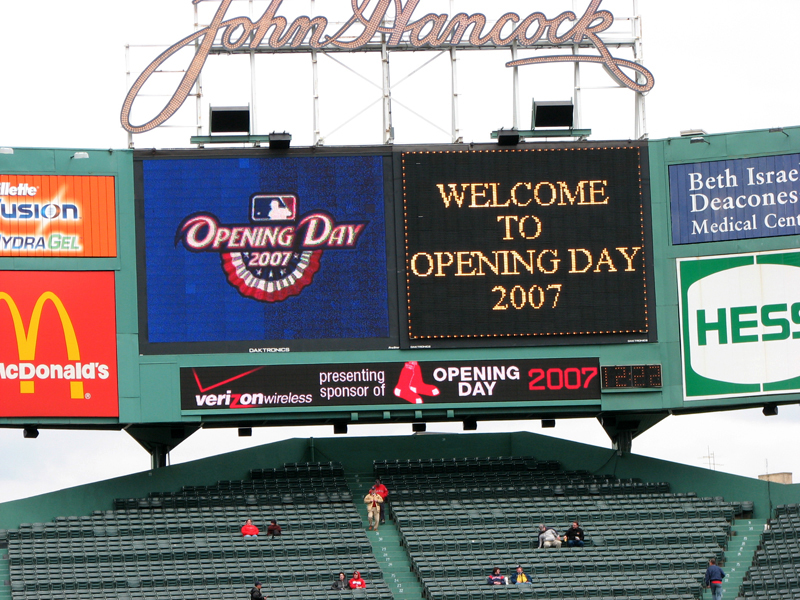 It's baseball o'clock.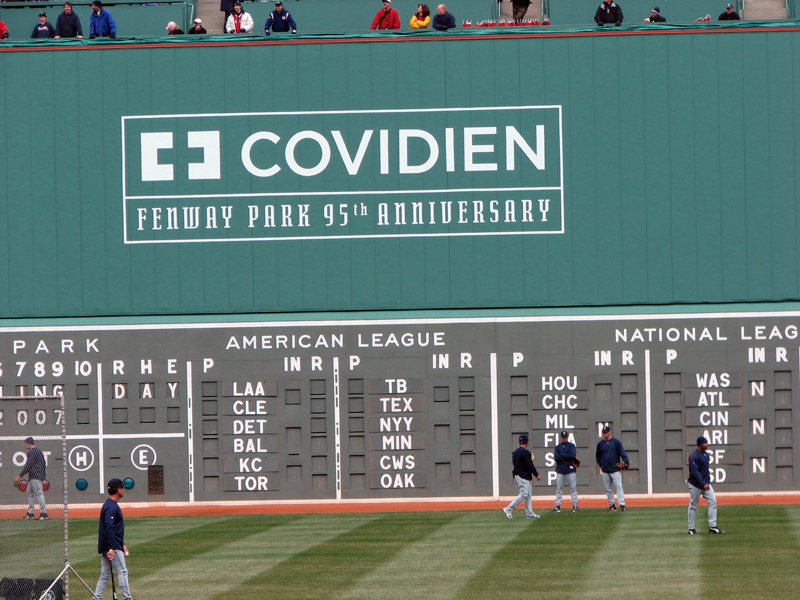 For Fenway's 90th anniversary there was a nattily-designed logo without any corporation branding. Hopefully this isn't the shape of things to come.

Mariners pose in front of the left field wall.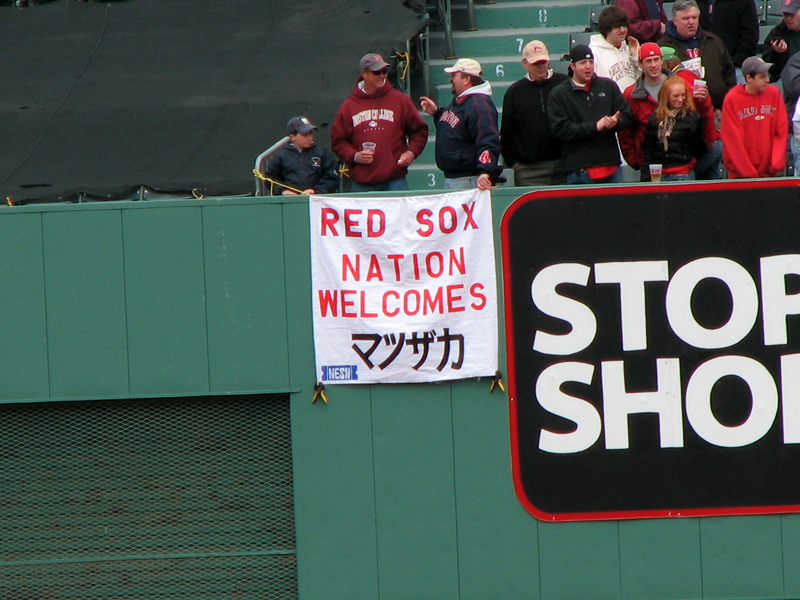 A day early for Matsuzaka's first home start, but this fan is understandably eager.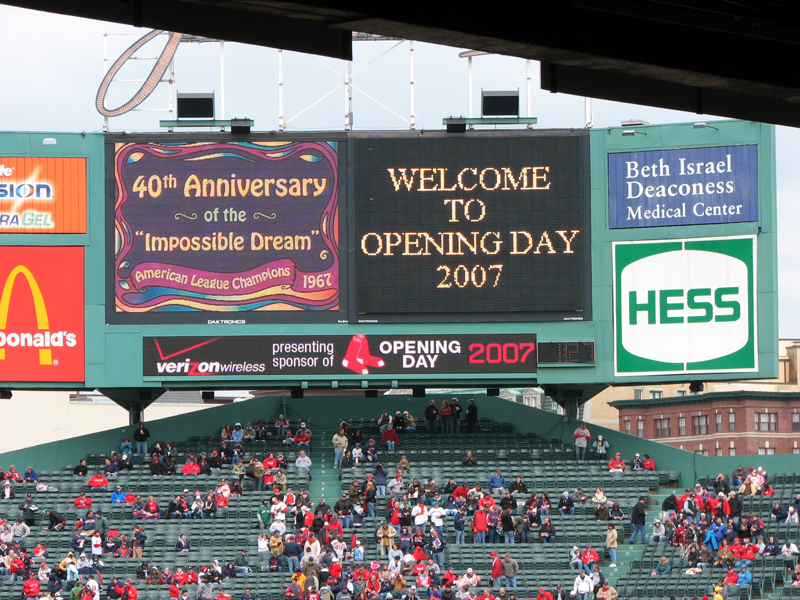 All season long the 1967 Impossible Dream team will be honored.

After his introduction Matsuzaka saluted his teammates.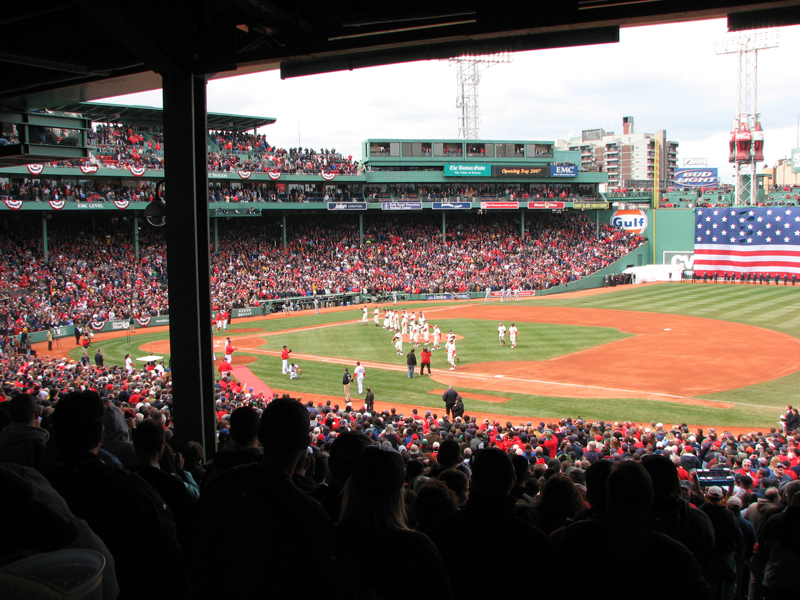 Members of the Impossible Dream team ready themselves to toss the ceremonial first pitch of 2007.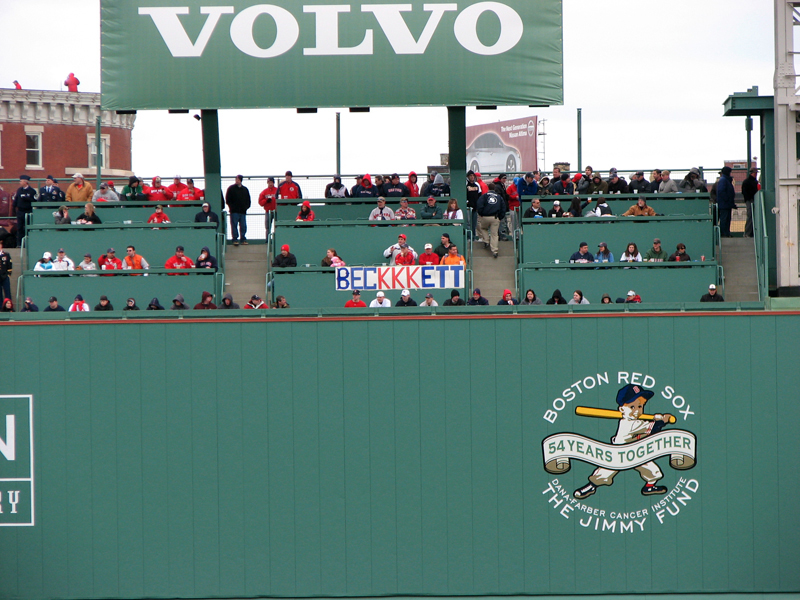 These Beckett fans ran out of either space or Ks to commemorate all eight of their icon's strikeouts.