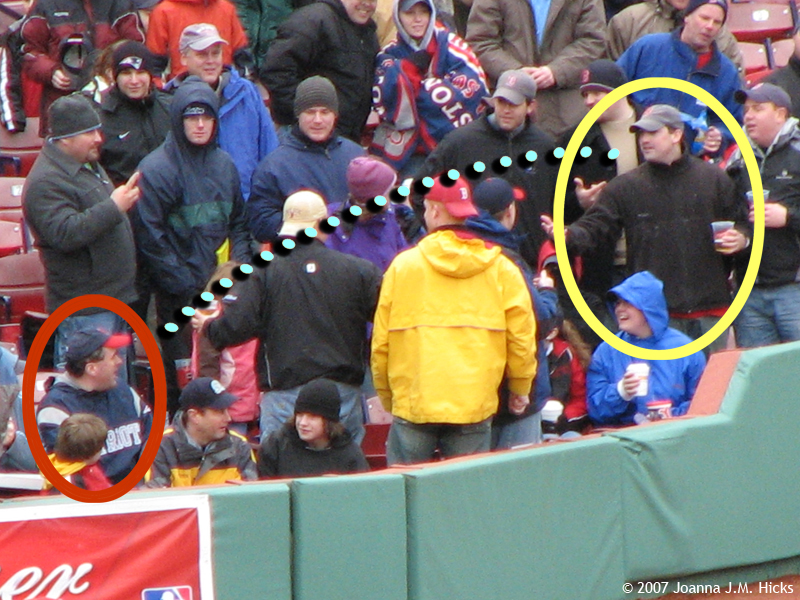 Red: Patriot fan/pizza hurler
Yellow: Pepsi Fan of the Game/pizza recipient
Light blue dotted line: Probable pizza trajectory

Who comes to baseball games scheduled for 10 AM in hurricane-like conditions? Red Sox fans.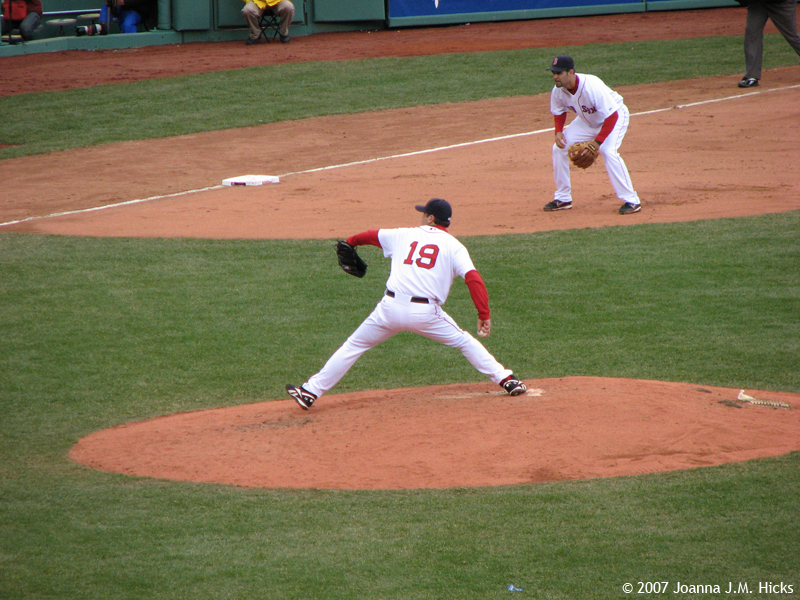 In the landscape of extinction, precision is next to godliness.
— Samuel Beckett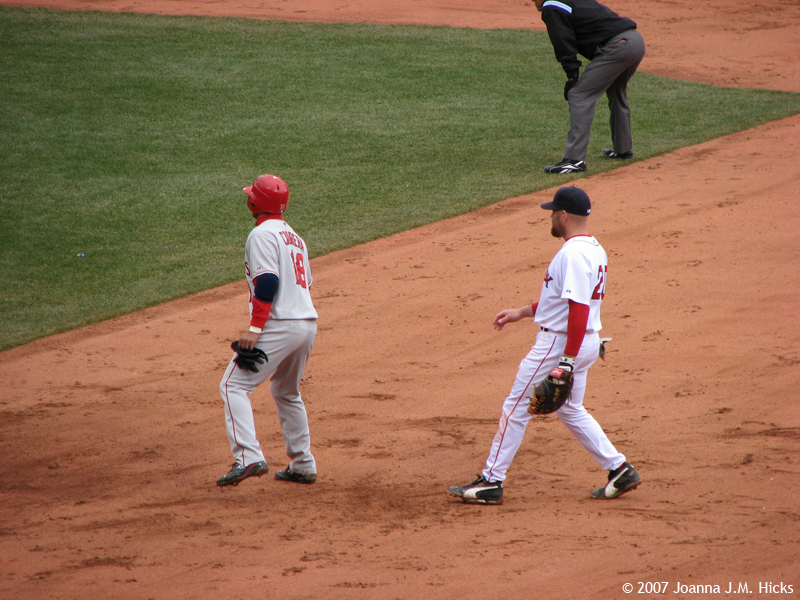 Cabrera and Youkilis were kibitzing when the shortstop got on in the fifth thanks to a walk.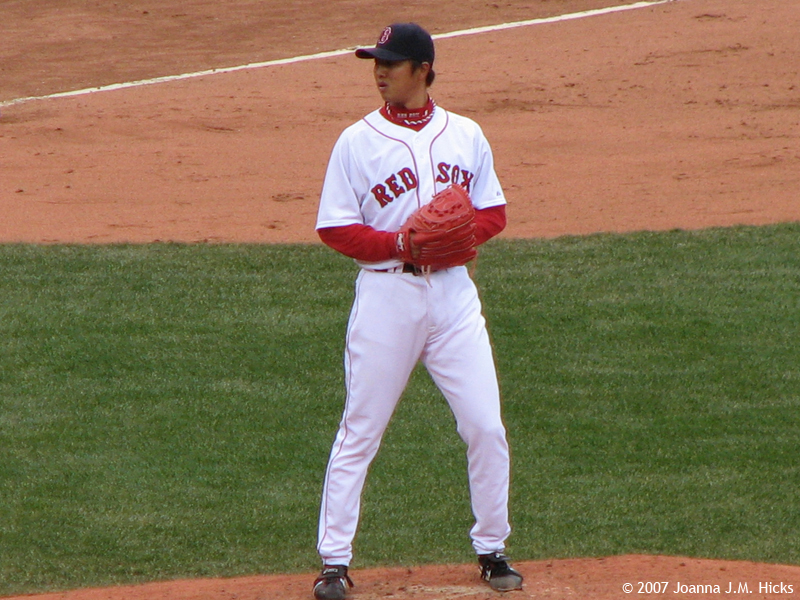 Hideki Okajima shut down the side in the seventh.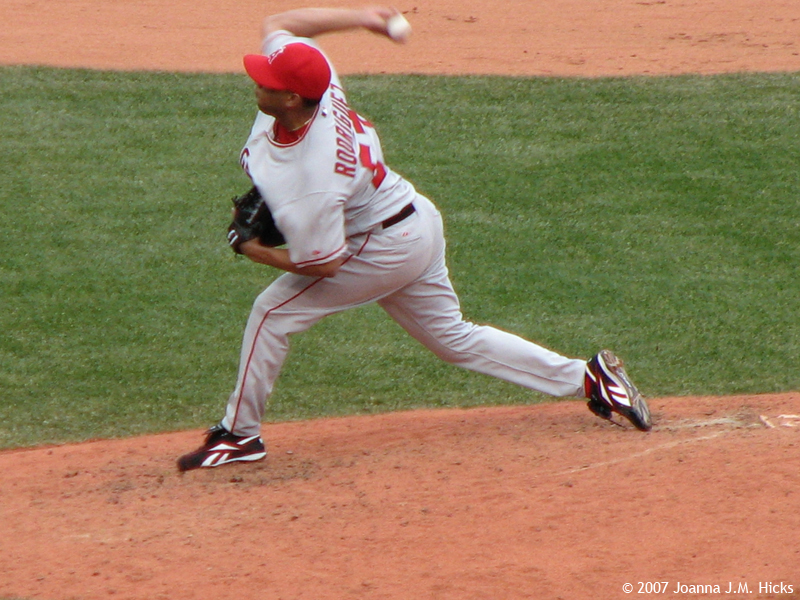 Francisco Rodriguez's violent delivery on display in the eighth.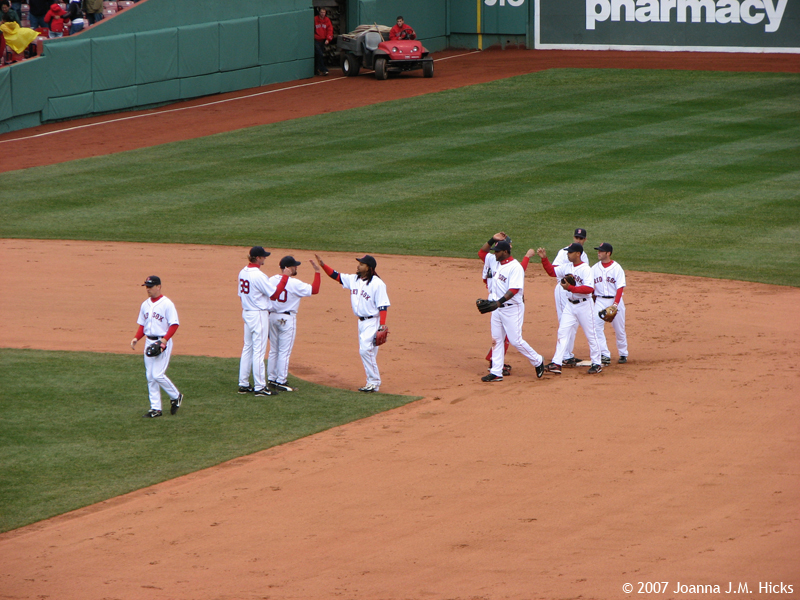 The Red Sox celebrated a successful homestand.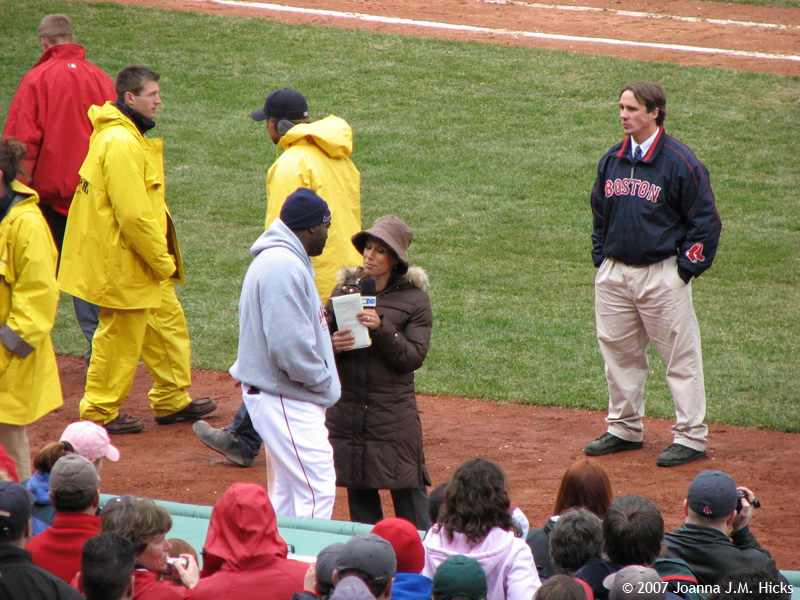 Papi and Tina converse post-game.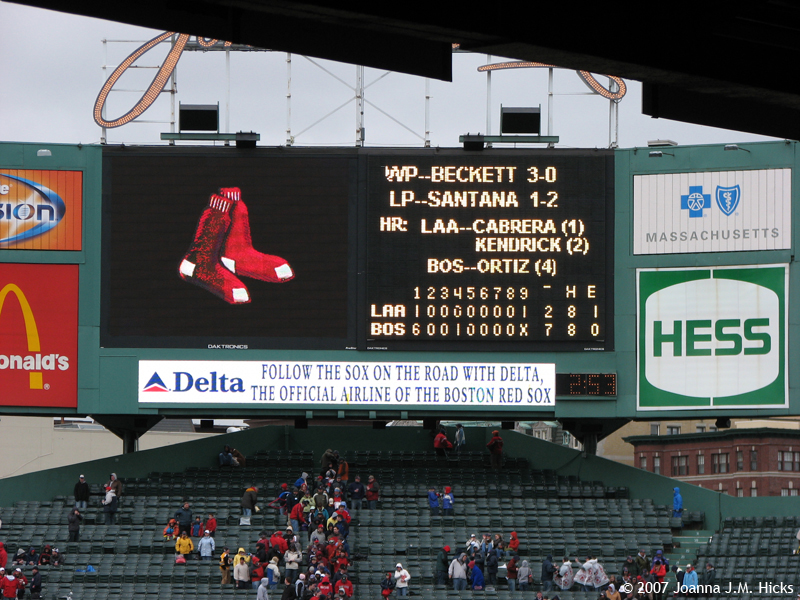 The final line.