To ring in 2007, I've added two new features to this site.
Each entry will now have tags, which are a more informal way of organizing posts. When you click on the "Tag" link below each entry you will be taken to this site's Tag Cloud. When you click on a specific tag link you will navigate to a page with links to all the entries with the same tag.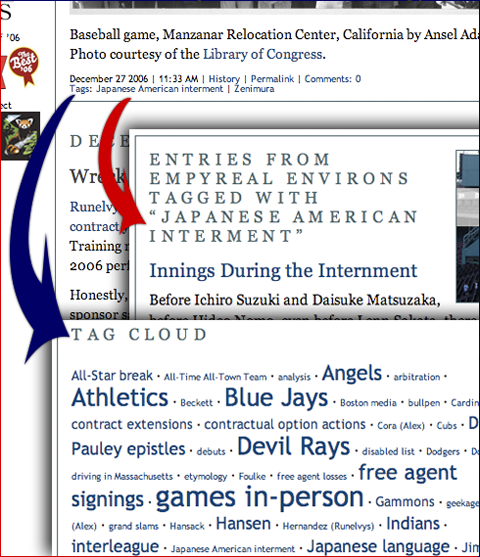 Also, if you would like to add a comment in response to a previous reader's thoughts, you may now respond directly thanks to Arvind Satyanarayan's Movable Type plug-in Simply Threaded.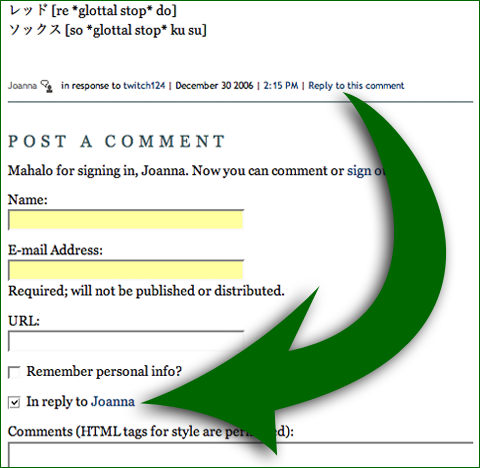 Part of my plan for next year is to help spread awareness for worthwhile charities and causes. I'll be linking to at least one non-profit organization and placing its banner in the left sidebar. I did have a link to the Save the Internet folks before. With the recent elections, it seems that net neutrality is safe (for now), so I've changed the link to The Red Panda Project.
Happy New Year! Thanks to everyone for continuing to visit and welcome to any newcomers.