Game 122: August 19, 2006
Yankees (73-48), 13
Red Sox (69-53), 5
W: Randy Johnson (14-9)
L: Josh Beckett (13-8)
Thanks to Jere at A Red Sox Fan in Pinstripe Territory, I was present at yesterday's game. I'm not being facetious. Really.
Despite the game's outcome, a relieved crowd did get to see Peter Gammons in fine fettle.
In honor of what turned out to be Happy Rudy Seanez DFA Day, the pitchers obviously planned a tribute to our dearly designated middle reliever. Josh Beckett did a great Seanez imitation by walking a career-high nine batters. What a cut-up Beckett is! Terry Francona must have been in on it, too, because he just left Beckett out there in sixth after walking Derek Jeter, Jason Giambi, and Alex Rodriguez.
And just when you thought you'd die laughing at Beckett's send-up, Francona called in Manny Delcarmen to take over, and he walked in the go-ahead run! Just flawless comedic timing on Delcarmen's part. You can't teach that.
Jermaine Van Buren, who replaced Seanez on the roster, contrasted Seanez's style with a 1-2-3 seventh inning. But, feeling left out of the festivities, he allowed two extra base hits in the eighth (including a three-run homer to Robinson Cano) and walked Rodriguez. Fans were pretty tired of the joke by then, however.
If you hadn't noticed, I'm using words associated with each of the five senses for the titles of this five-game series.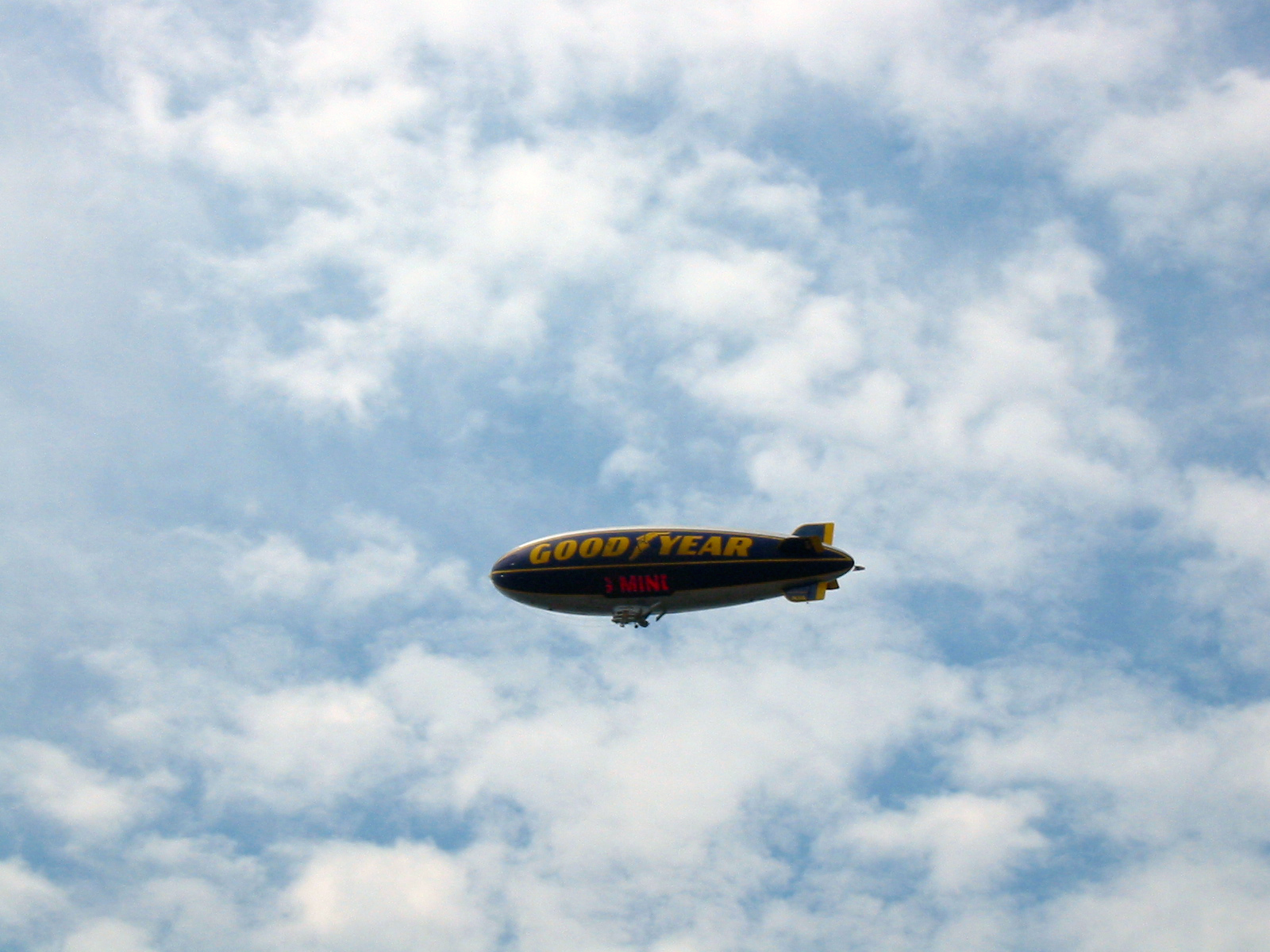 I tried to get a shot of the blimp so that an amusing combination of letters would appear on its LED screen. Tried.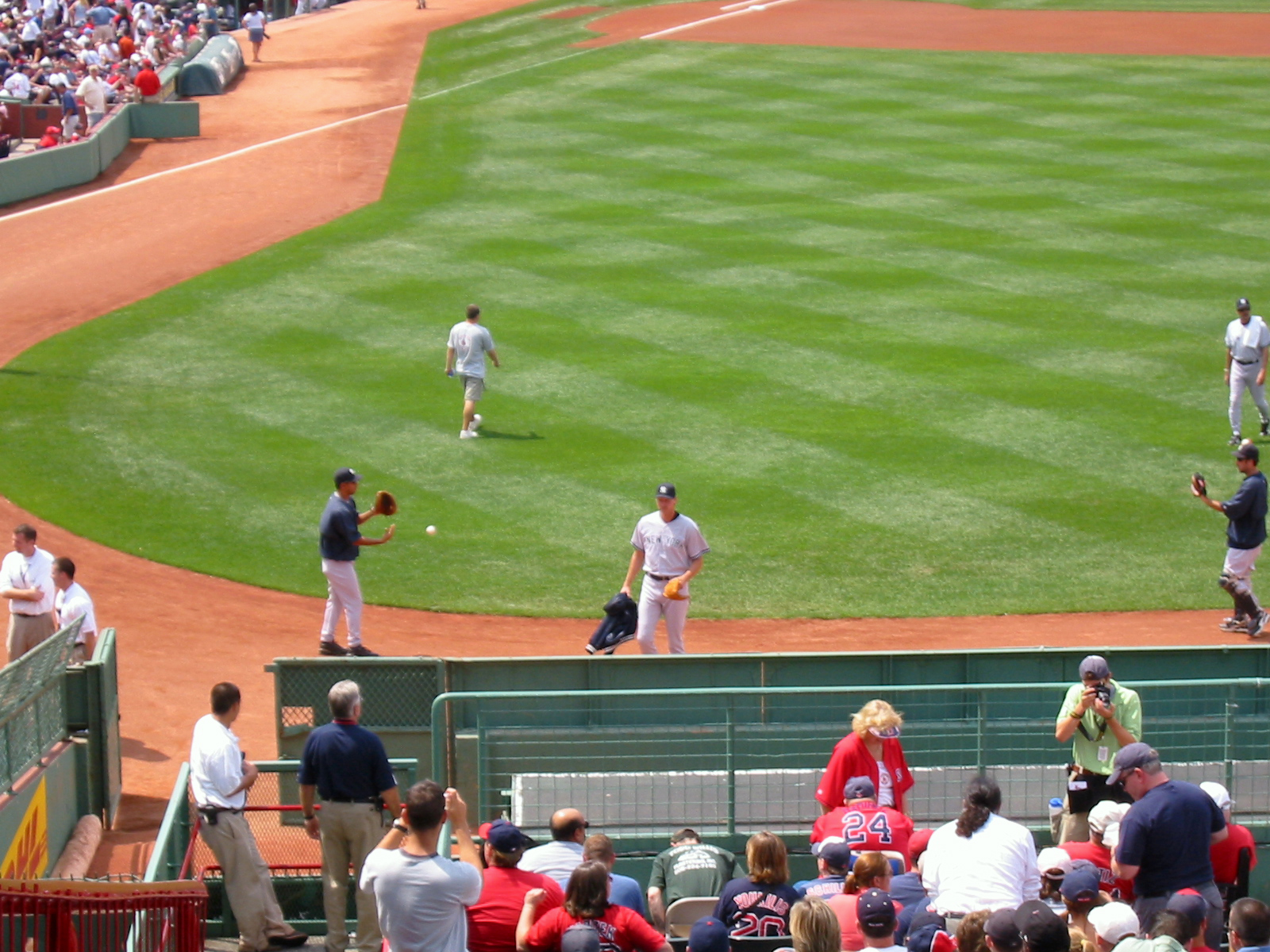 If I hadn't seen him enter the Yankees bullpen earlier, I would have mistaken Randy Johnson for Joe Kerrigan.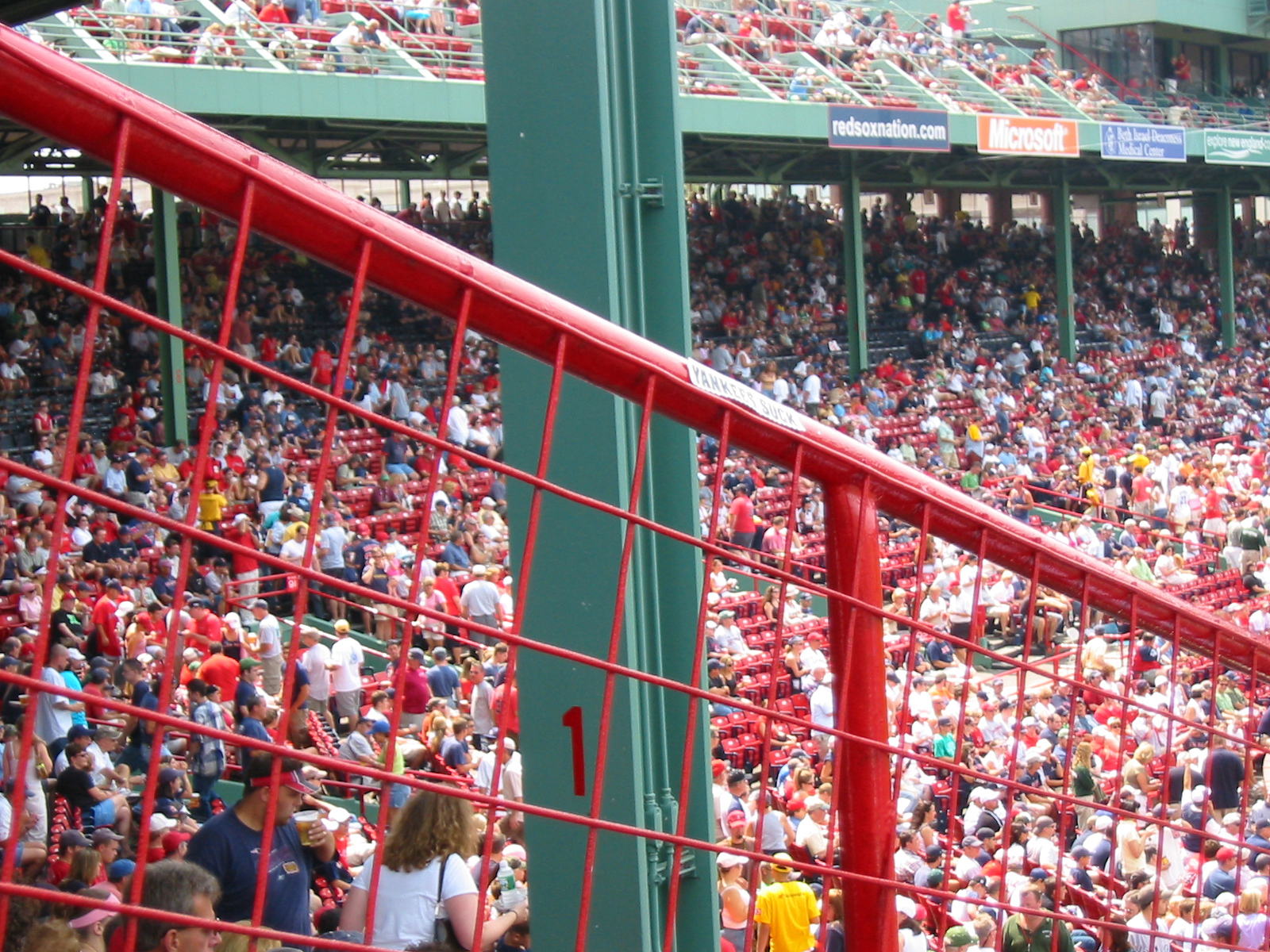 Two rows in front of me, a woman found a "Yankees Suck" sticker. At her boyfriend's behest, she placed it on the railing. Sadly, the sticker's sentiment wasn't borne out yesterday.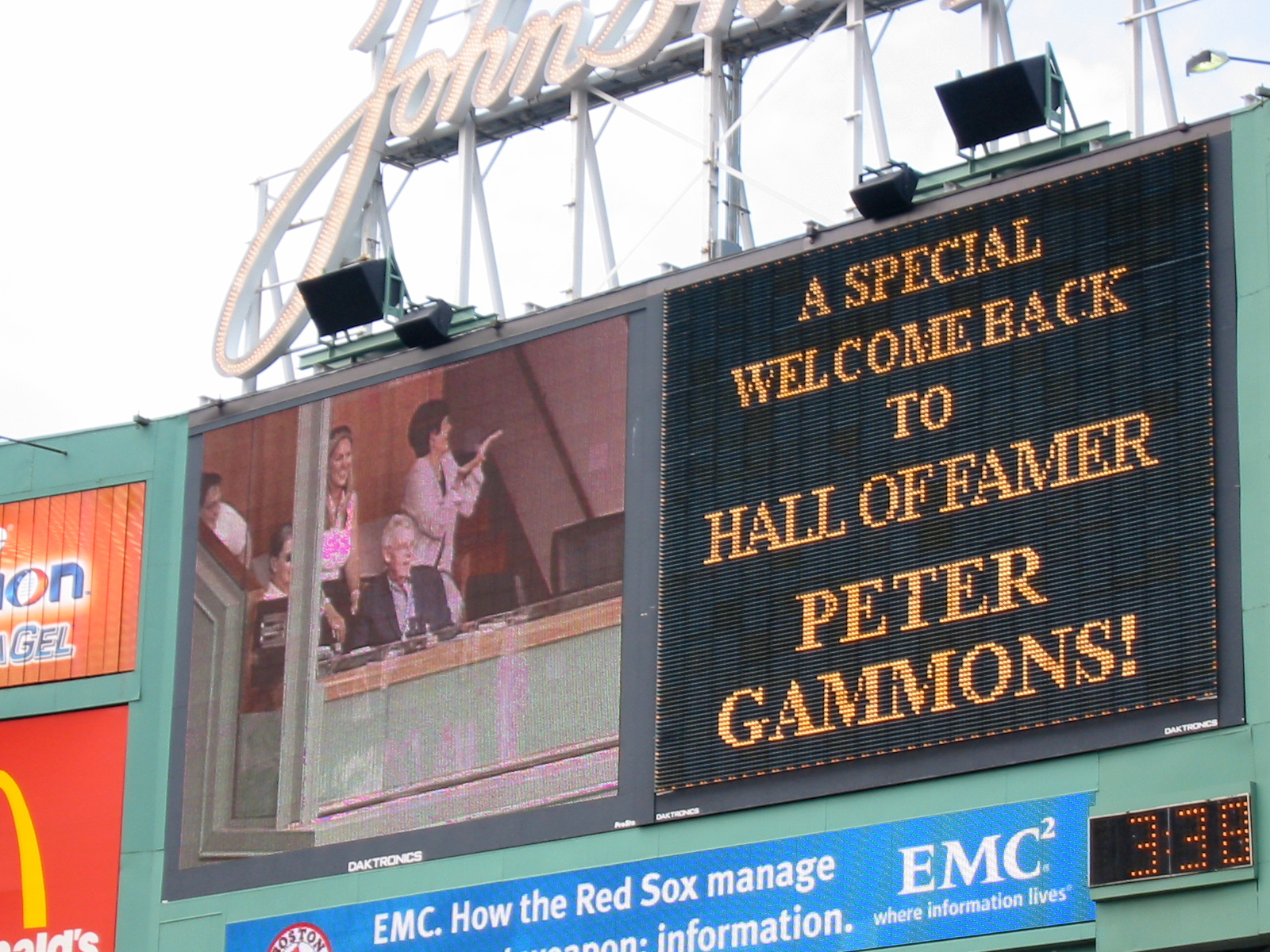 Welcome back, Peter Gammons, with apologies for having to witness such carnage.