Game 120: August 18, 2006
Yankees (71-48), 12
Red Sox (69-51), 4
W: Chien-Ming Wang (14-5)
L: Jason Johnson (3-12)
Hopefully a picture does say a thousand words, because that would be 999 more than I would like to waste summarizing this game.
One good memory: a father sitting near me was wearing a Red Sox handerchief on his head, biker-style. His son was playing with a hanky of his own. The child tugged on his father's sleeve and looked up at him imploringly. The father took the square of fabric and carefully created headwear like his for his son.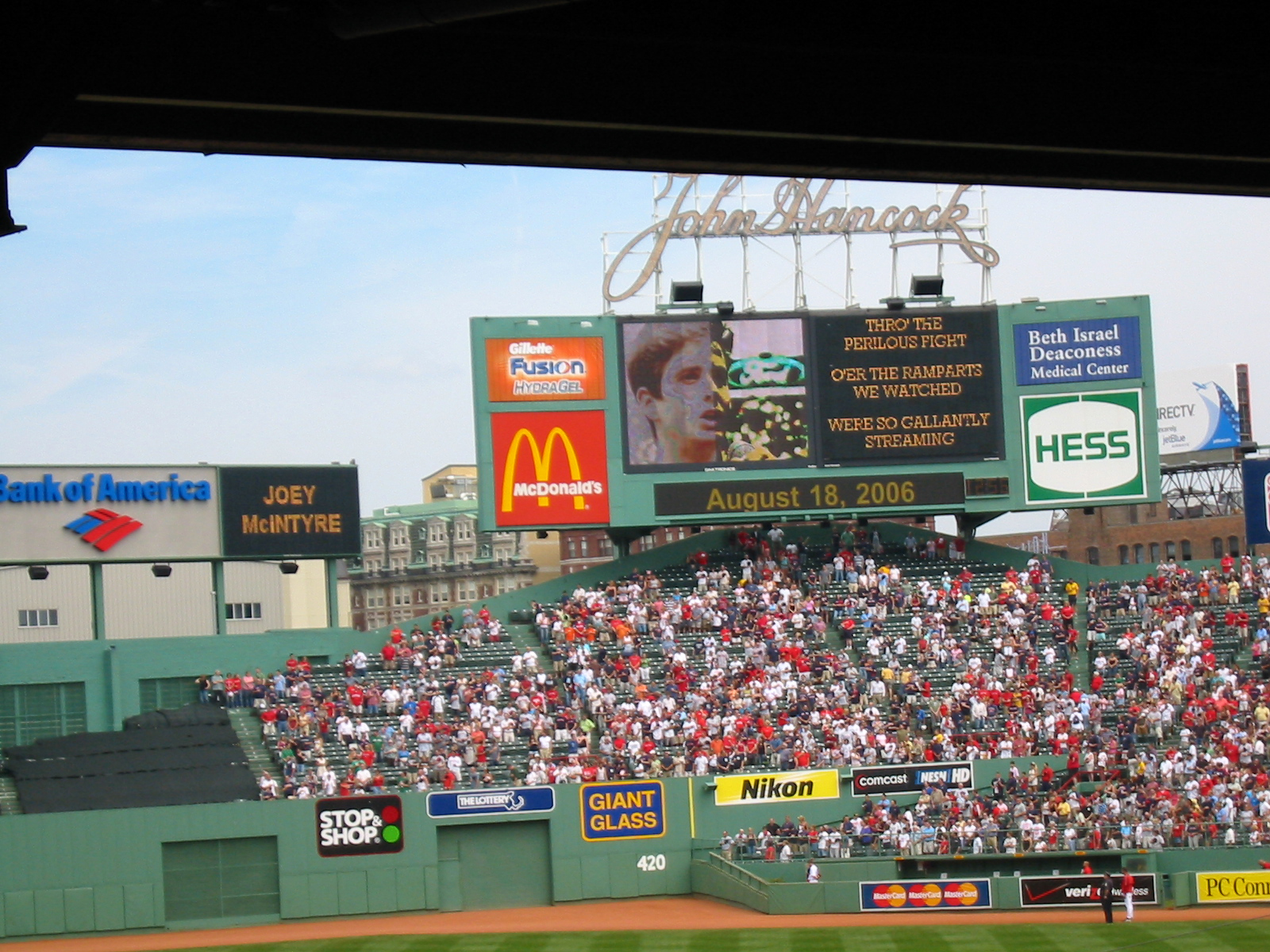 Joey McIntyre remains an icon. When he was announced, neighborhood dogs howled in response because of the supersonic emissions of the females at Fenway. The screen is oddly colored because I snapped the picture in mid-refresh.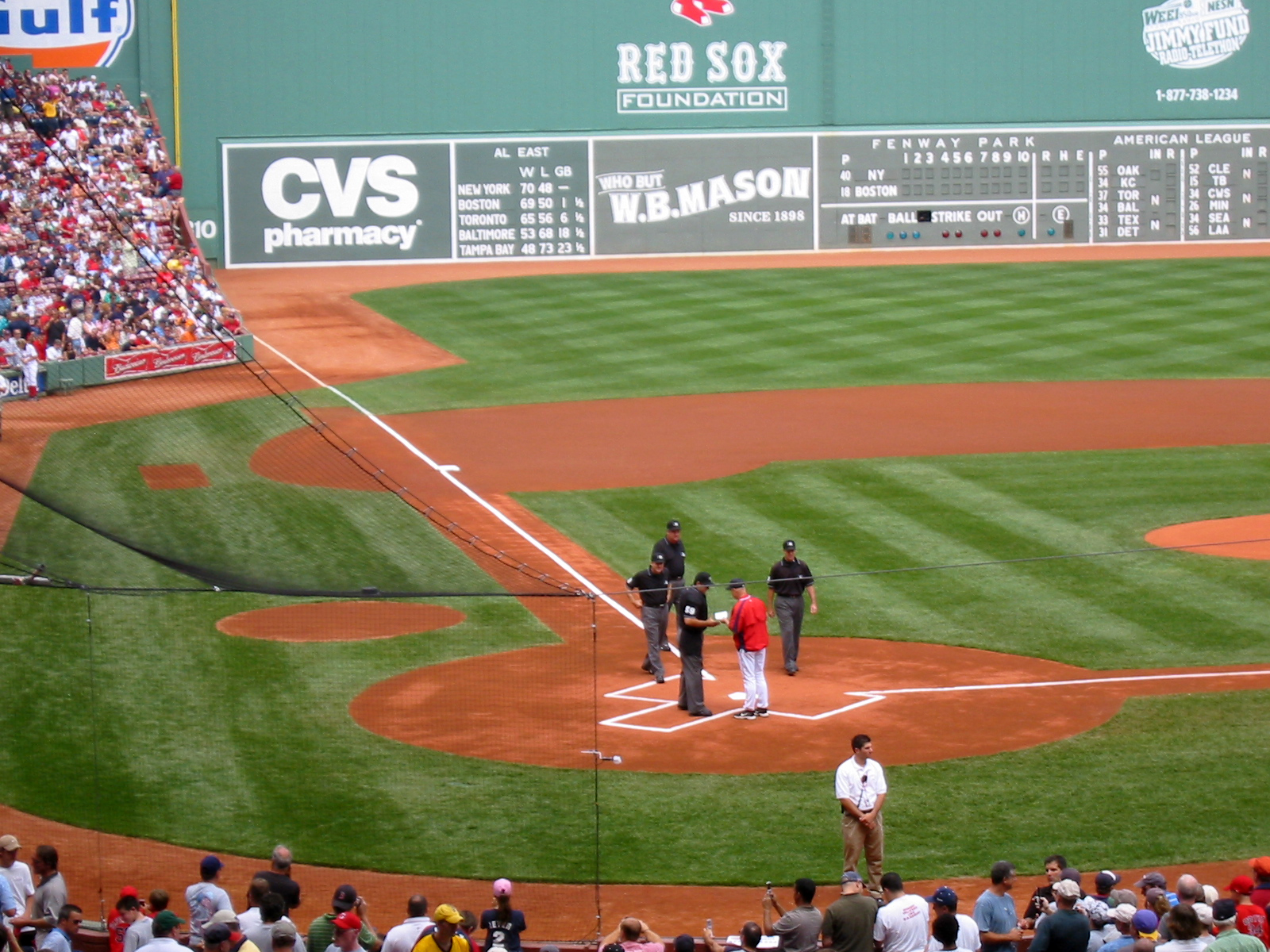 Terry Francona turns in his lineup card. Tony Randazzo sniggered, "Having Coco bat leadoff again, eh?" Note in the background the AL East standings.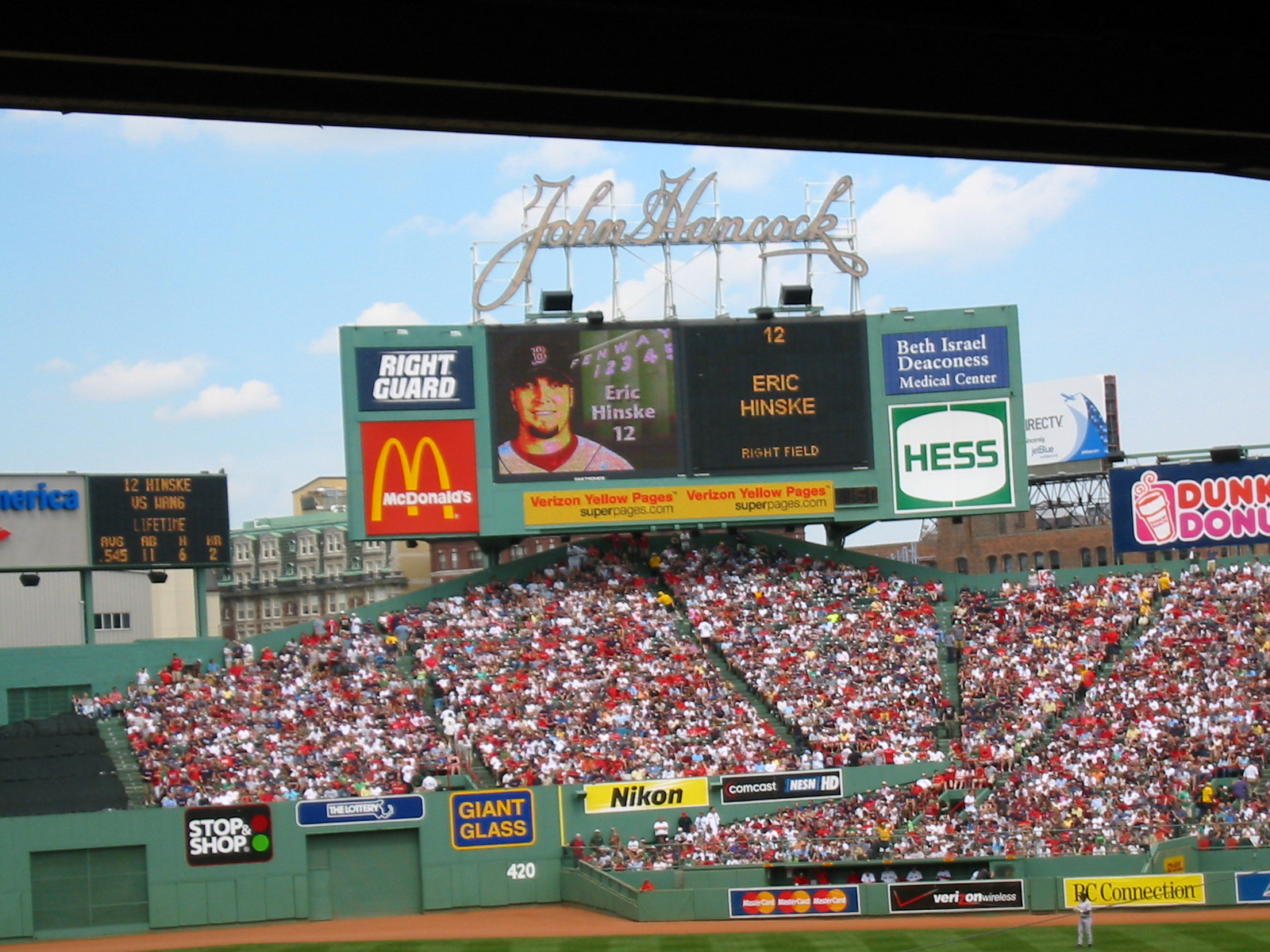 The 2002 AL Rookie of the Year Eric Hinske makes his debut as a Red Sox player.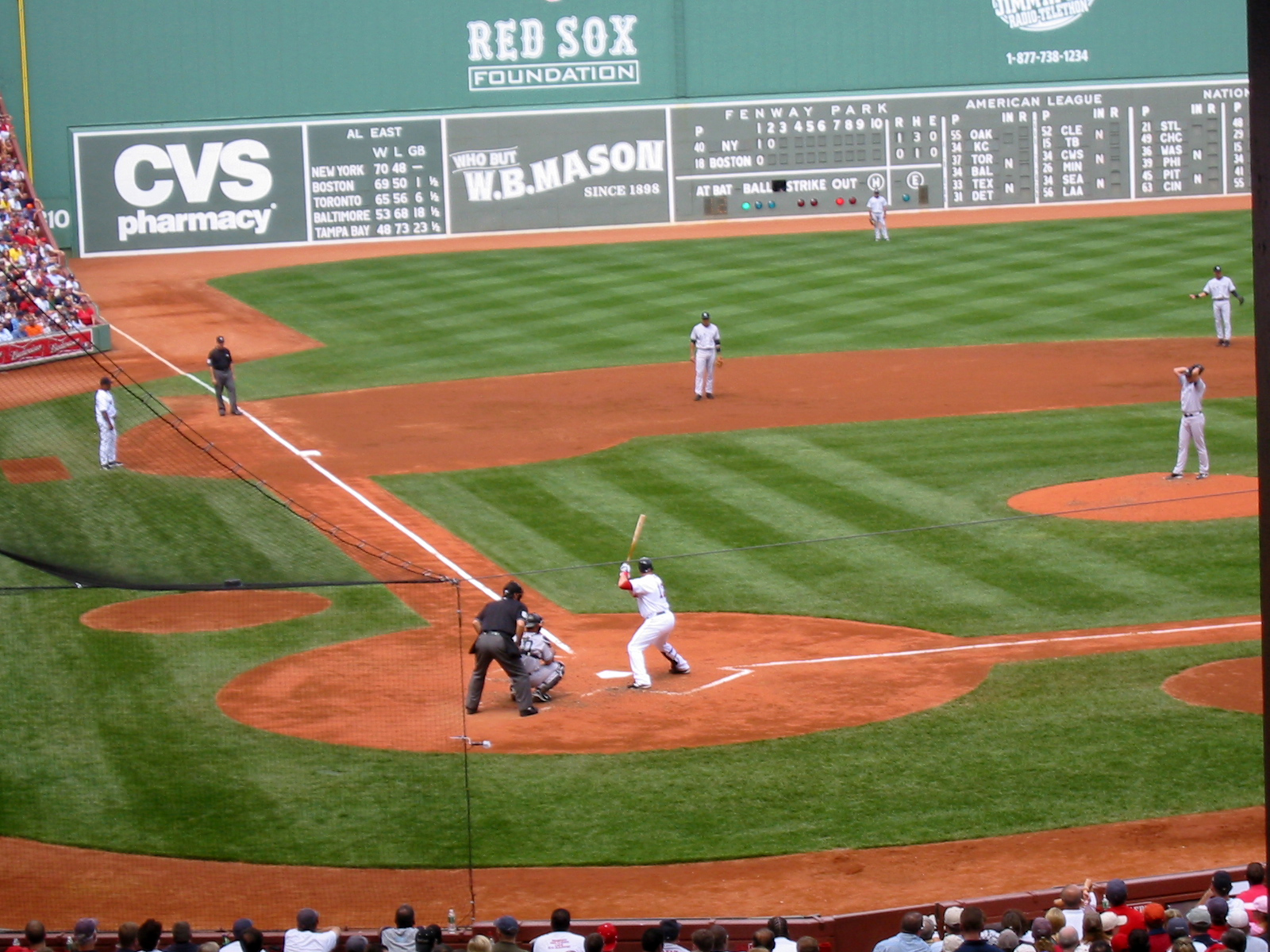 The "Menasha Masha" right before he smoked a liner into center for a double. By the end of the evening he would hit two more two-baggers.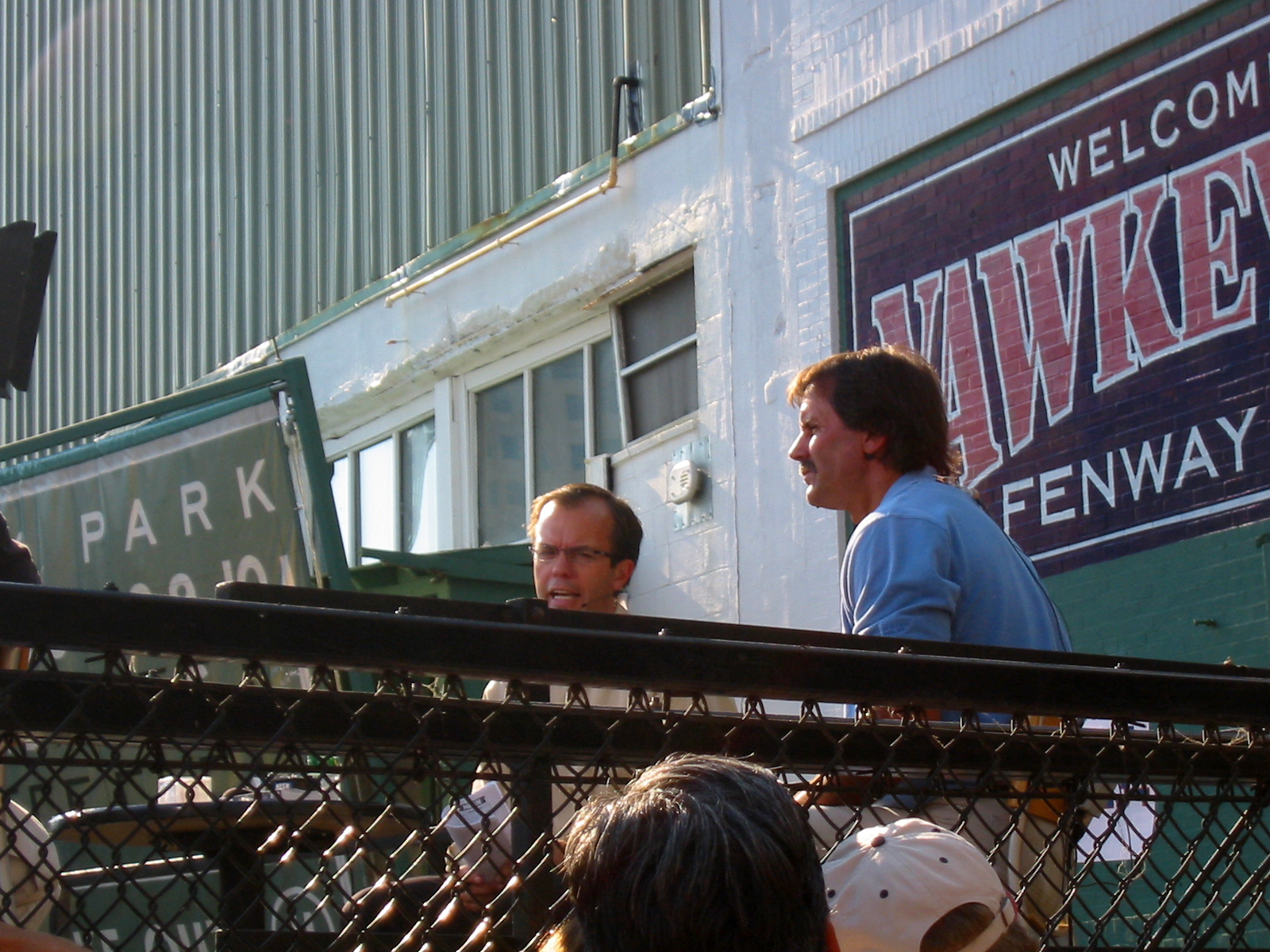 From their usual perch on Yawkey Way, Tom Caron and Dennis Eckersley prepare for the NESN pregame for the night game.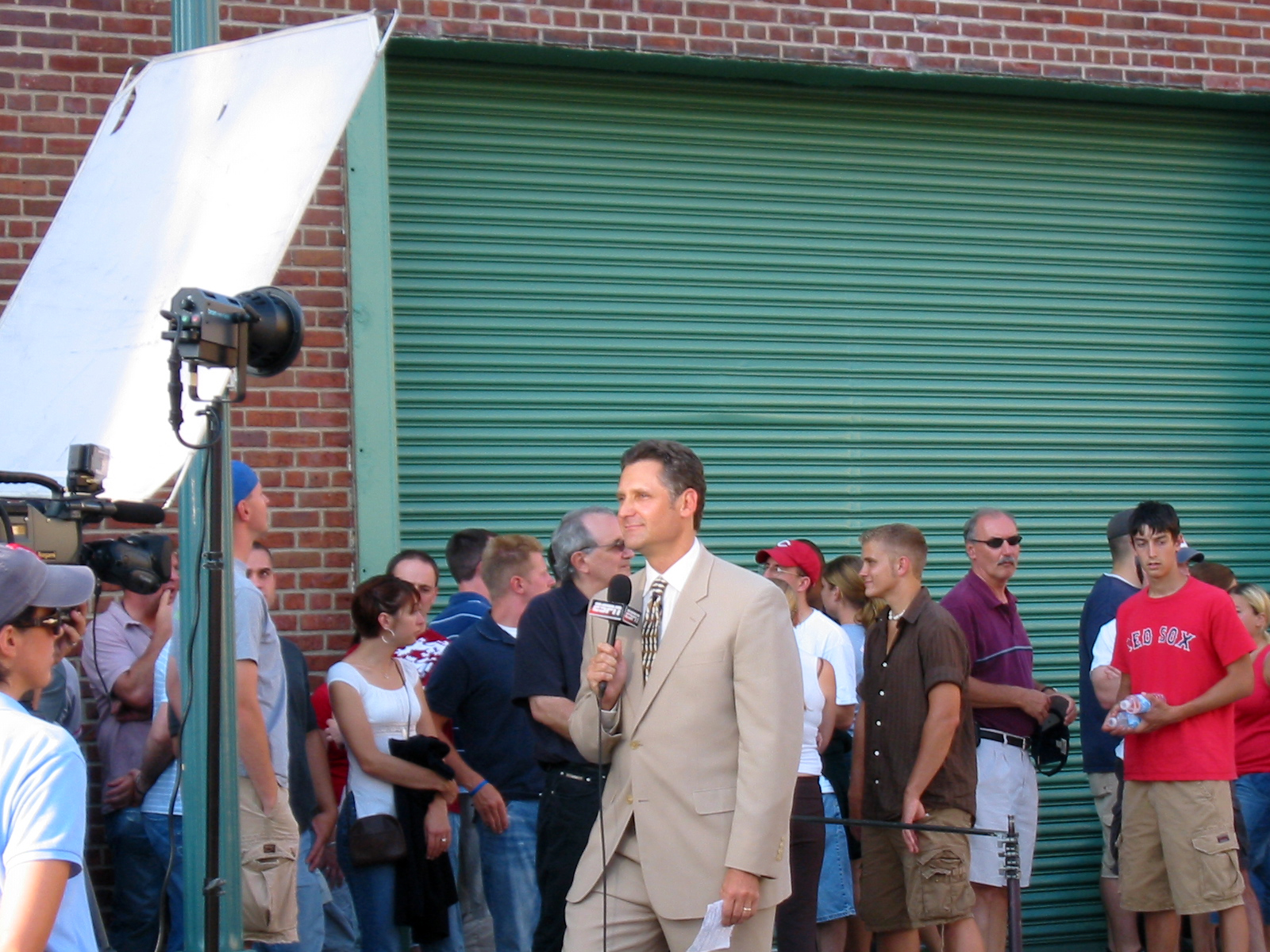 This might be Jeremy Schaap. I know there's another ESPN talking head that resembles him, and it could be that person instead. In fact, it probably is the Schaap look-alike, because this person was just too tan. For series with the Yankees, the media coverage is at least twice as extensive as any other match-ups.