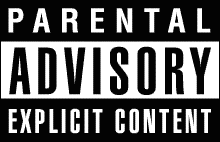 Game 124: August 21, 2006
Yankees (75-48), 2
Red Sox (69-55), 1
W: Cory Lidle (10-9)
H: Octavio Dotel (1)
H: Mike Myers (12)
H: Scott Proctor (18)
S: Kyle Farnsworth (2)
L: David Wells (2-3)
Fuck you, Yankees pitching staff, for making me type each of your names for your fucking holds for this game. A useless statistic.
Fuck you, fourth inning bases-loaded futility, symbolized by Javy Lopez.
Fuck you, Bobby Abreu, with your two-out RBI double in the sixth for the first run of the game.
Fuck you, Brian Cashman, and bottomless pit of cash at your disposal. You and your organization are the epitome of all that is amiss in baseball. The Deus ex machinations you execute to contrive lineups that would be ridiculous in video games are abominable.
Fuck you, Nick Green and Robinson Cano, for not letting me enjoy your sixth inning error. Especially fuck Green, who led off the eighth with a double and scored the go-ahead run on a wild pitch by Keith Foulke.
Fuck you, David Wells, for not telling Terry Francona to shove it when he came to get you in the eighth. You should have pulled a Schilling-like tantrum. Your fat ass would be out there for nine innings and your team would be headed for the West Coast on a somewhat high note. I don't blame you if you stayed in California and retired.
Fuck you, Javy Lopez, with your utter lack of agility behind the plate. May you be relegated to catching Tim Wakefield's simulated games for the rest of the season. Also, fuck your weak grounders, pop ups, and flails at the ball.
Fuck you, Manny Ramirez. Sure, you were one of the few bright spots during this series, but how bad is your hamstring, really? In the postgame interview, Terry Francona said, "I don't want guys that wanna come out of the game" in reference to David Wells. A veiled reference to his left fielder?
Fuck you, Johnny Damon, and fuck your cheesy mustache, too. I don't care if you make AL Player of the Month. You'll be playing like the overpaid stiff you are next season.
Fuck you, Coco Crisp, and your 1-for-19 showing. You can start being better than Damon any time now. We're waiting.
Fuck you, Joe Torre, for bringing in Damon as a defensive replacement for Bernie Williams. That is like replacing a hole-ridden condom for prayer as birth control.
Fuck you, Mike Lowell, and your declining production.
Fuck you, blimp pilot. You look way too fucking happy up there in your asinine blimp. Perhaps NESN will make a bobbleblimp.
Fuck you, Scott Proctor, and your Tom Gordon/Paul Quantrill impersonation. May you be just as toasted as they were in the postseason.
Fuck you, Wily Mo Peña, for not hitting that eight inning home run last night, too.
Fuck you, Kyle Farnsworth, for being Kyle Farnsworth.
Fuck you, Red Sox, for being swept at home in a five-game series for the first time since 1943.