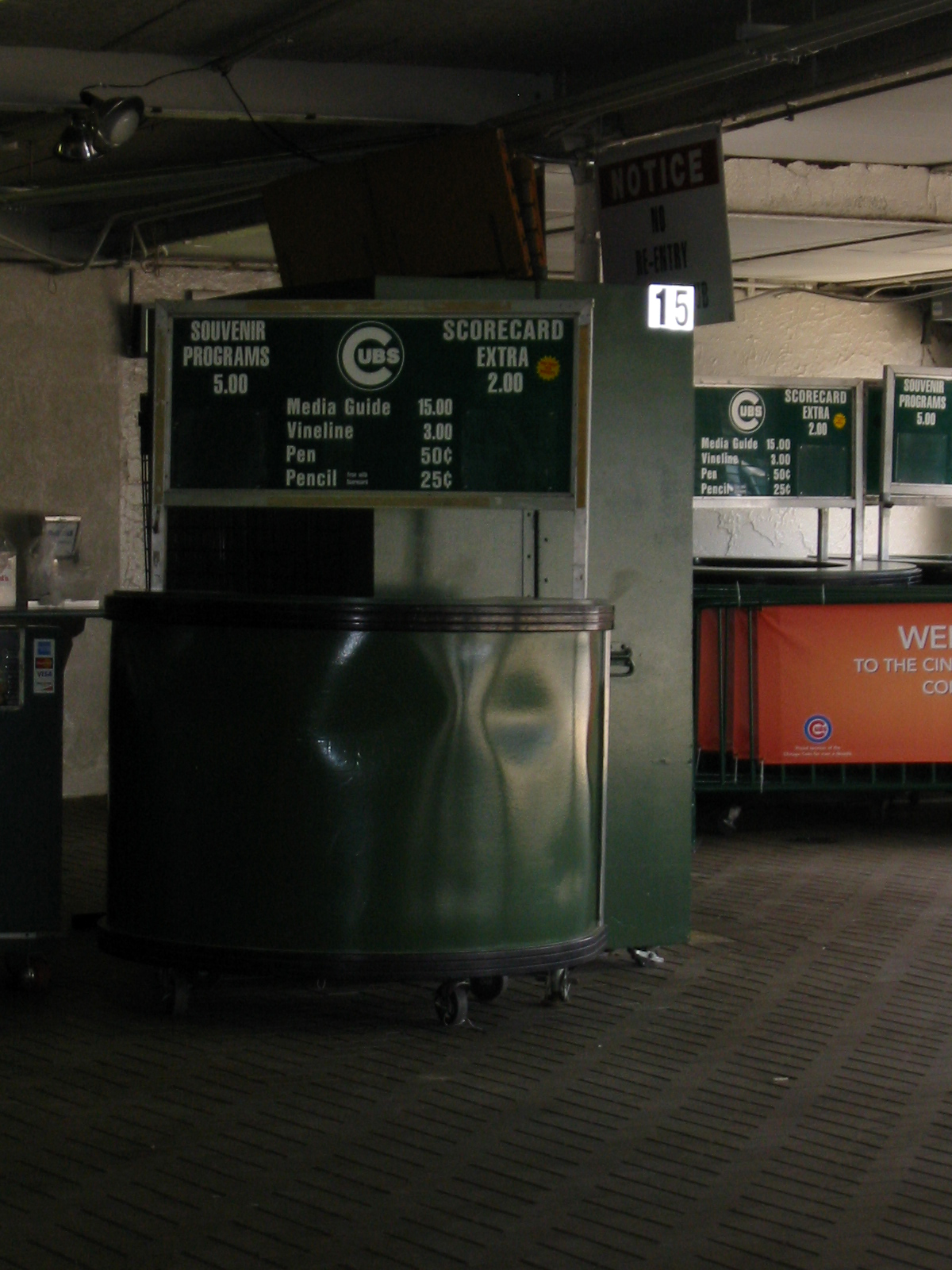 Unlike Red Sox programs where the scorecard is printed on pages in the program, the program and scorecard are separate for Cubs fans.

My first view of the field.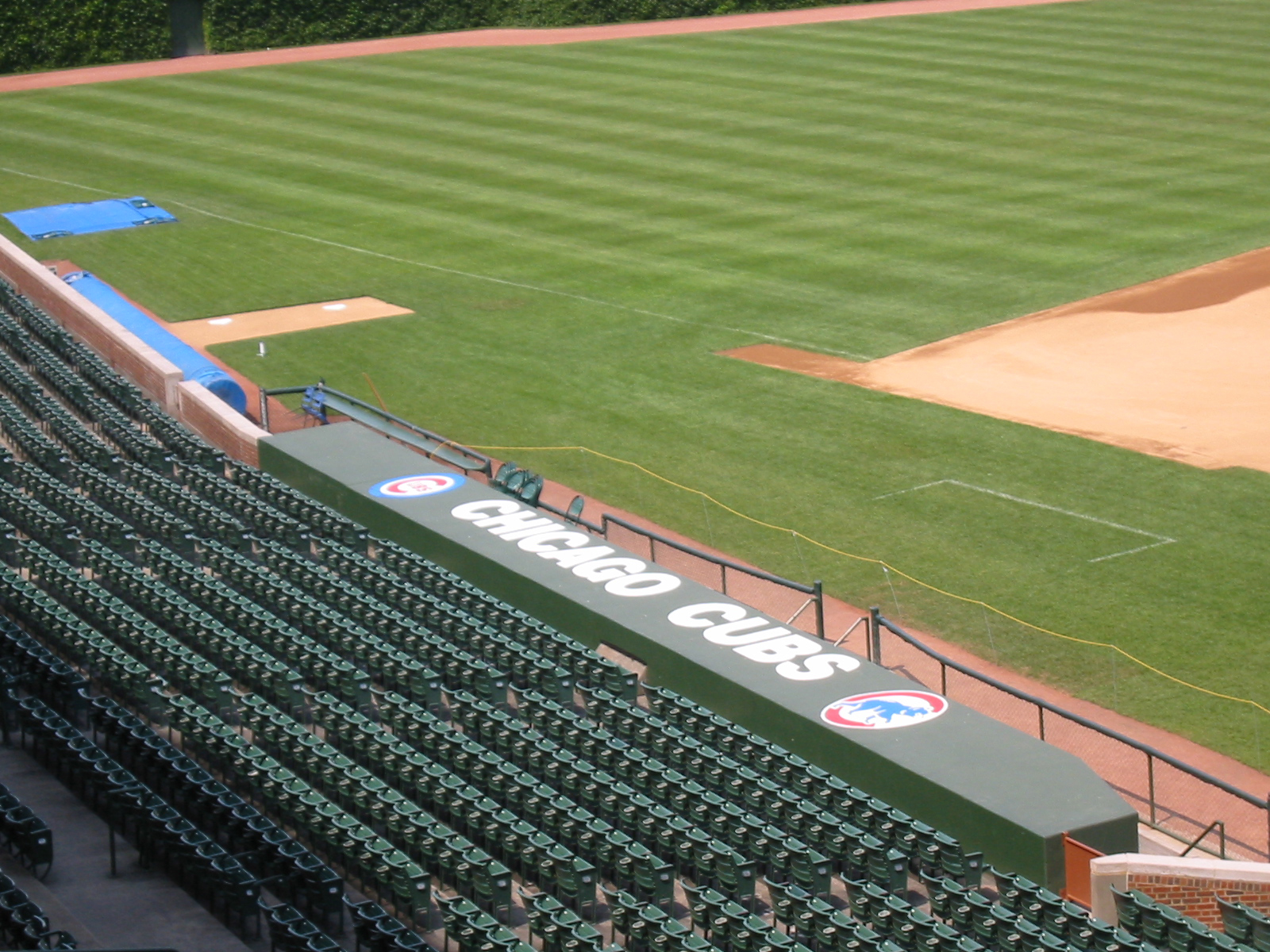 The home dugout is on the left field side.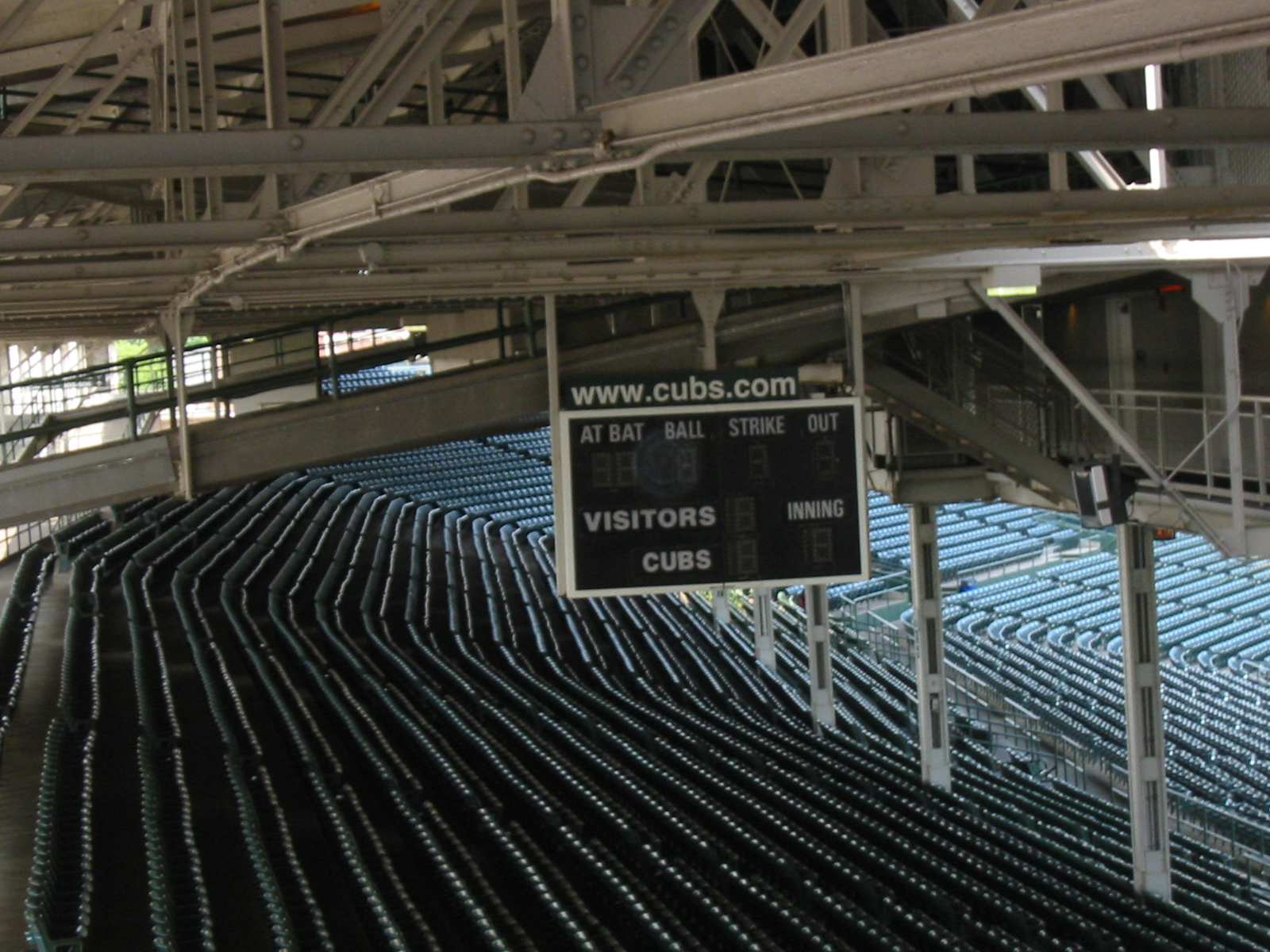 There are not as many obstructed seats at Wrigley as there are in Fenway, but this scoreboard in the stands is convenient nonetheless.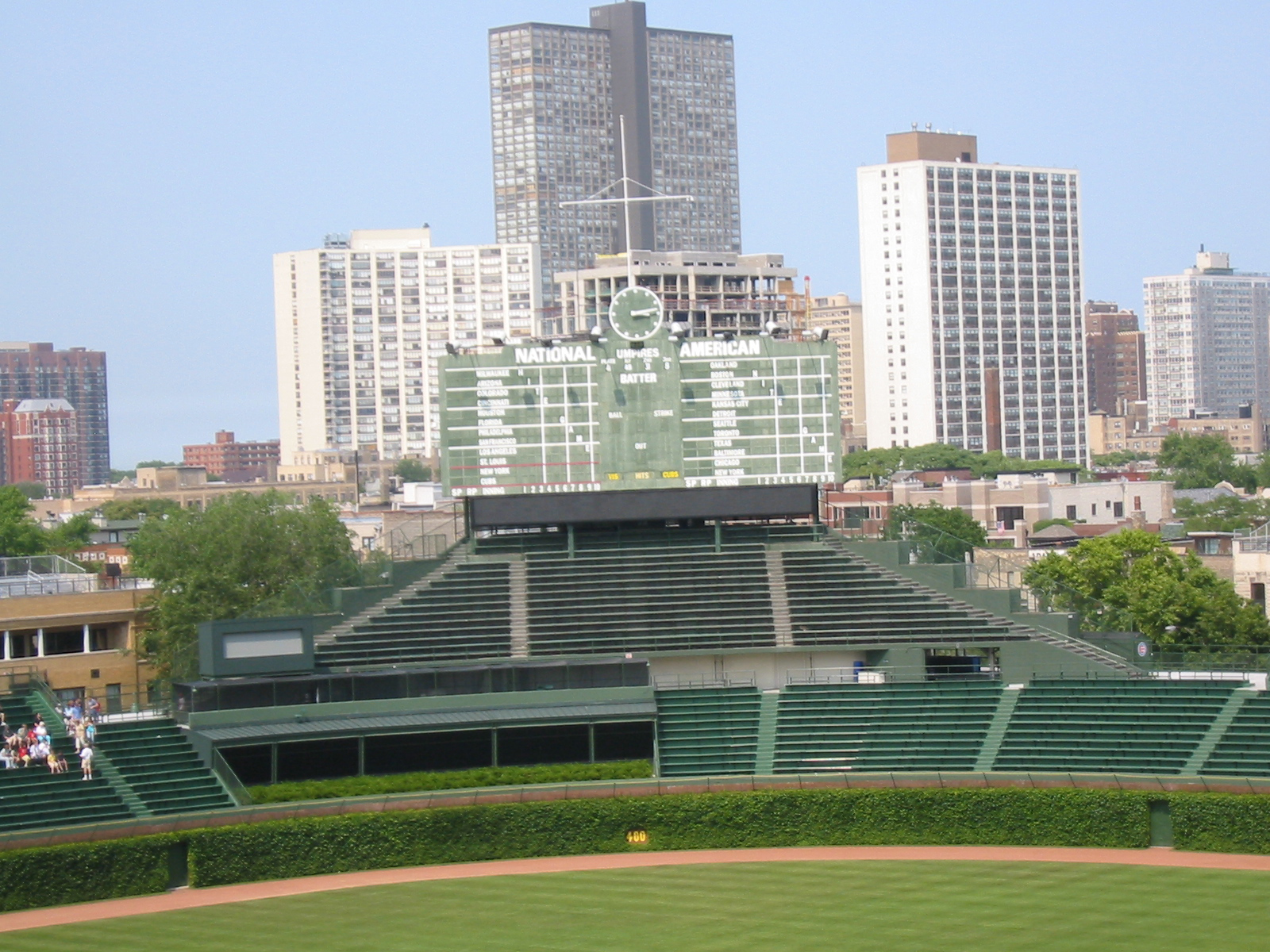 The scoreboard in center is one of three historic landmarks in Wrigley. The other two are the ivy and the red marquee sign.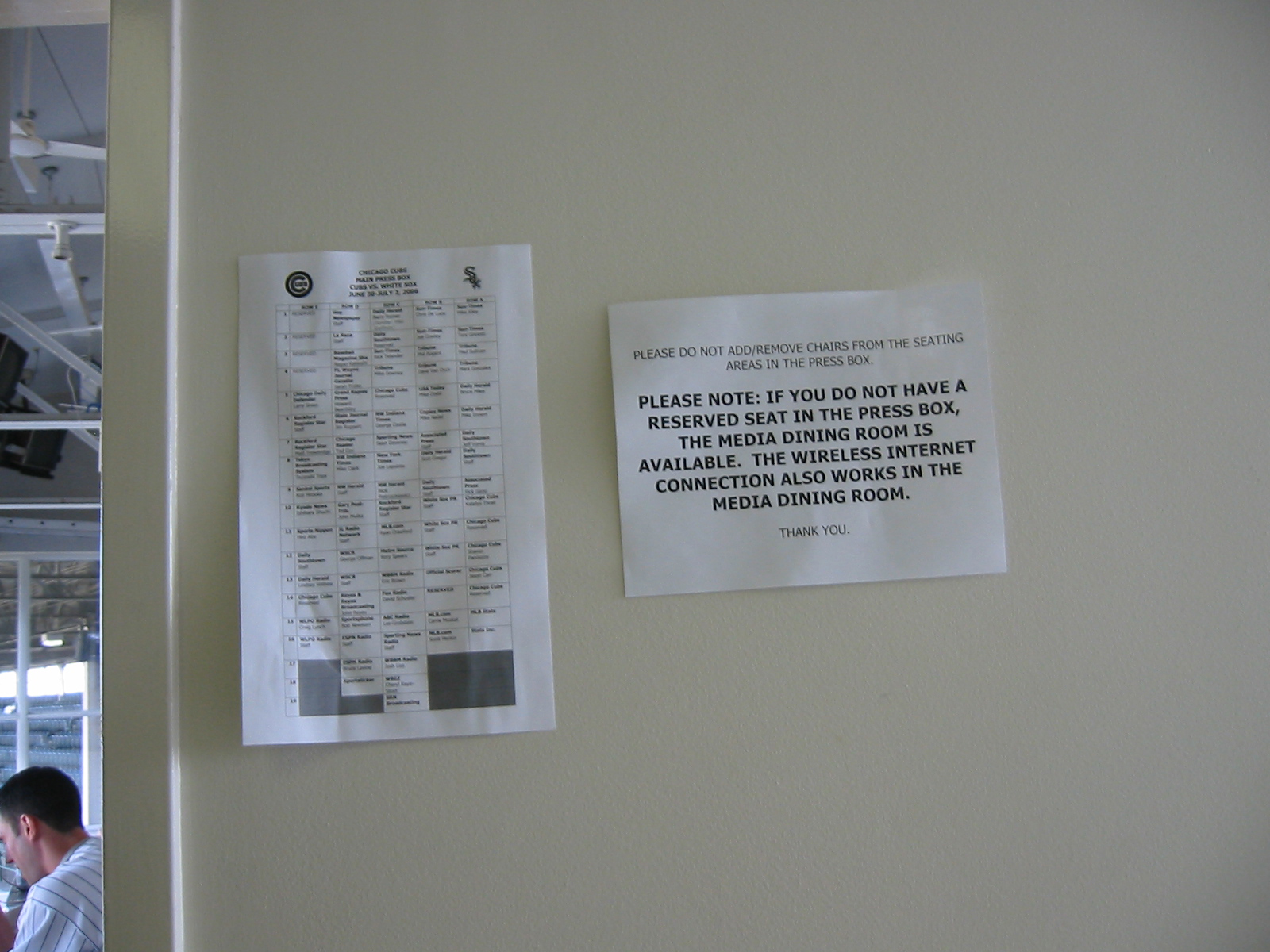 Just like in grade school, the press box has a seating chart.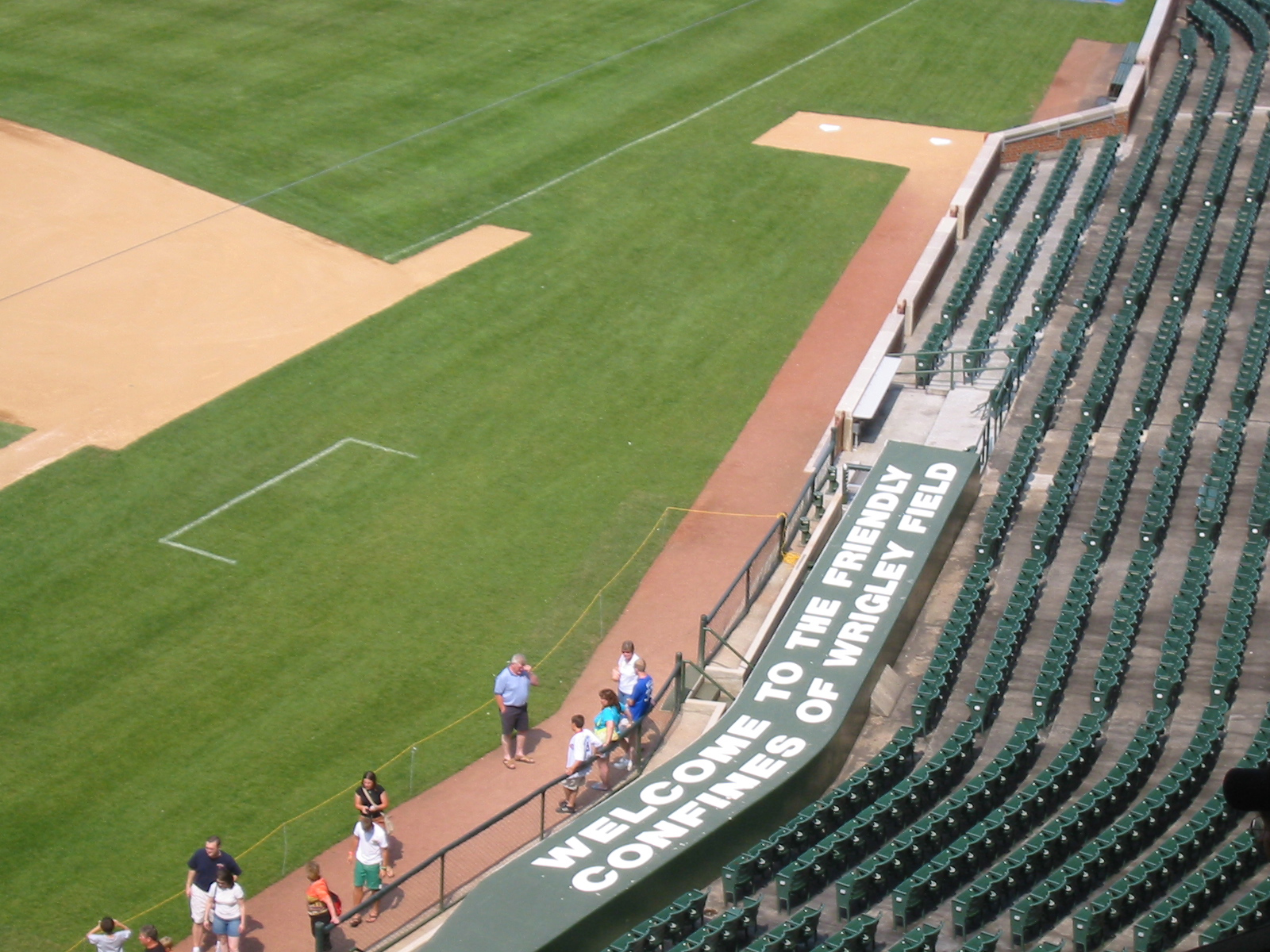 If Larry Lucchino ran the Cubs, that phrase would be copyrighted.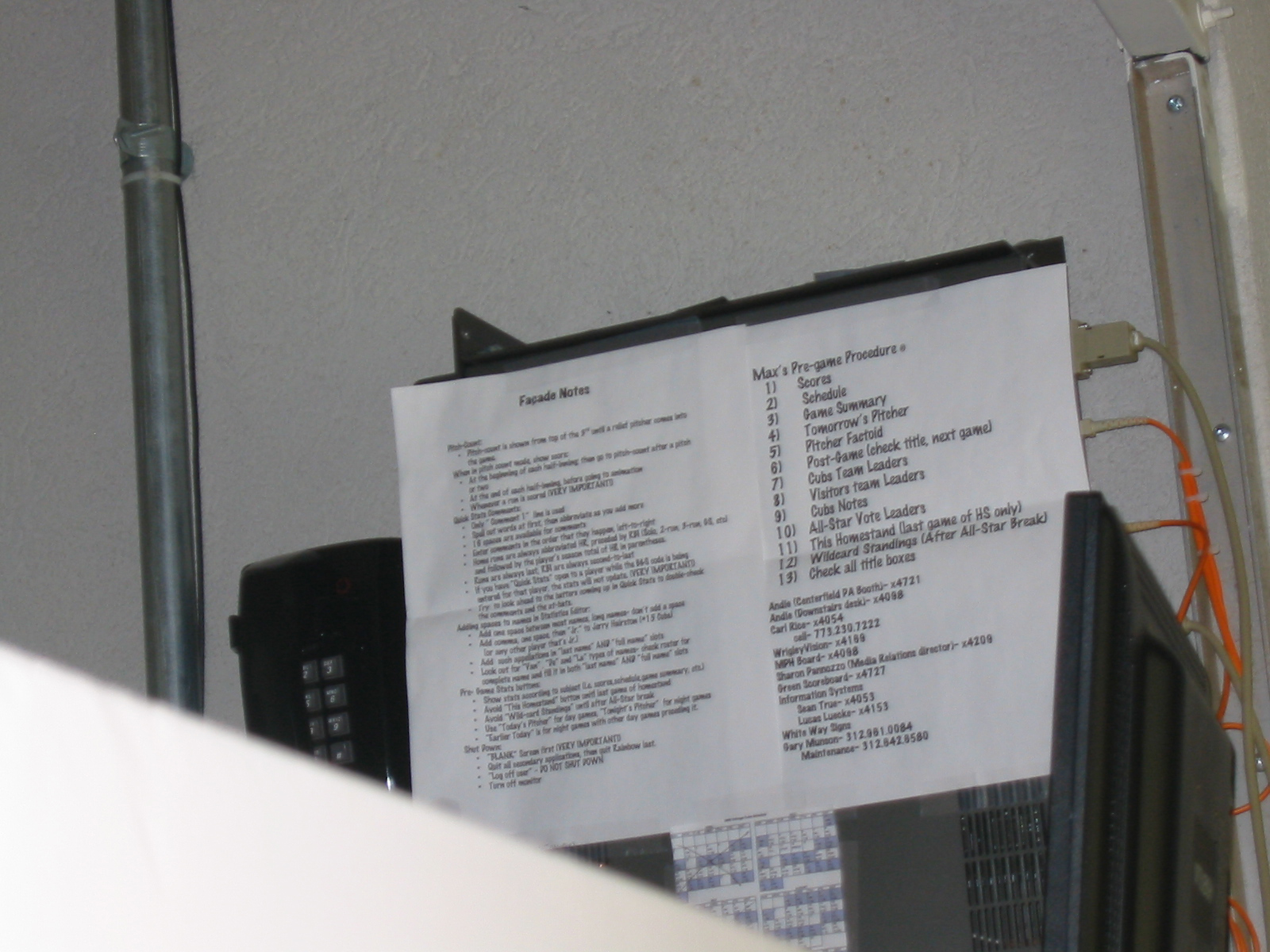 Notes for the scoreboard operator.

Pennants from the Cubs' past. Our tour guide didn't need to look at them to reel off the years.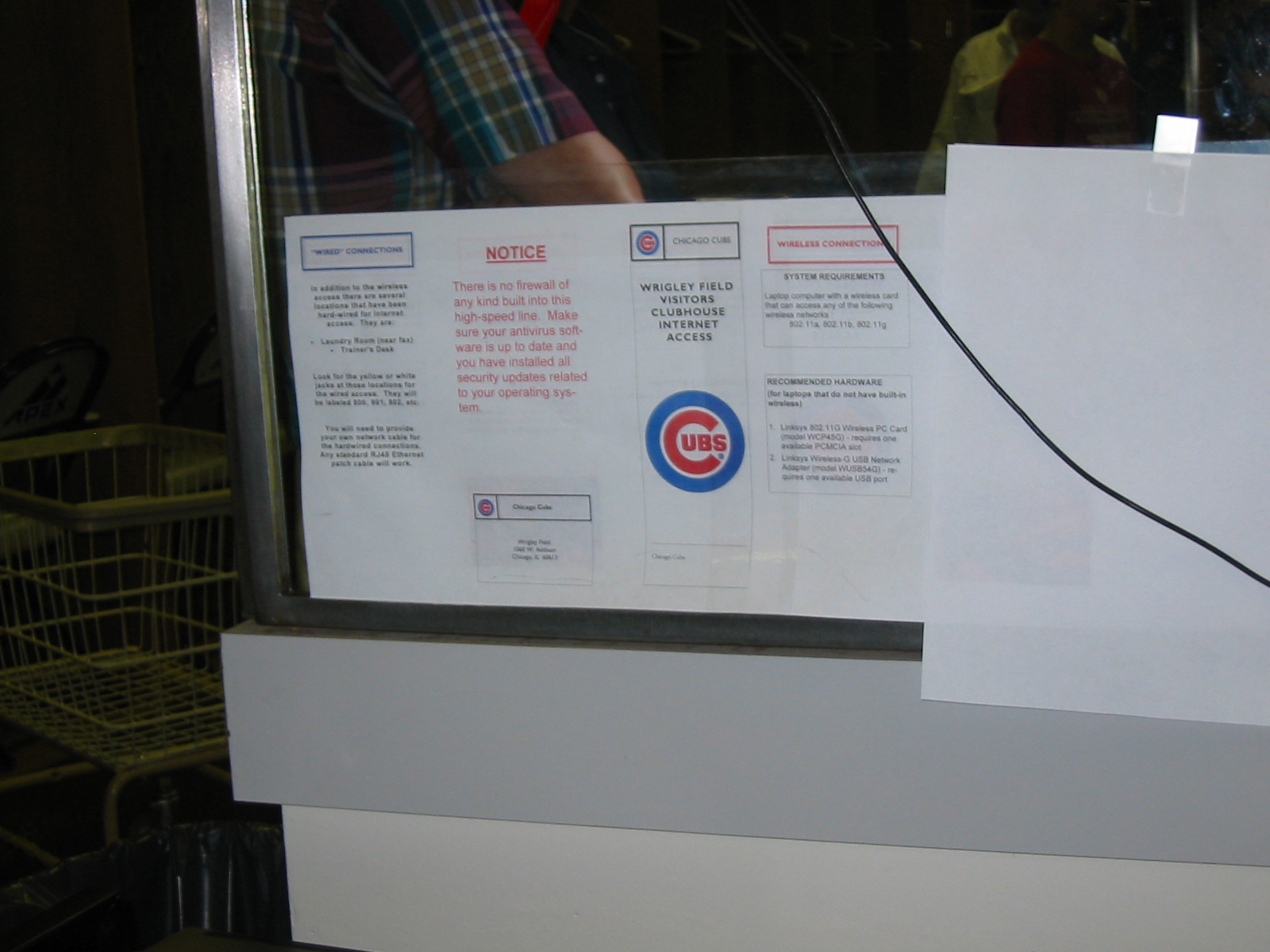 The Cubs Information Systems department could track what their guests access on the internet. Just saying.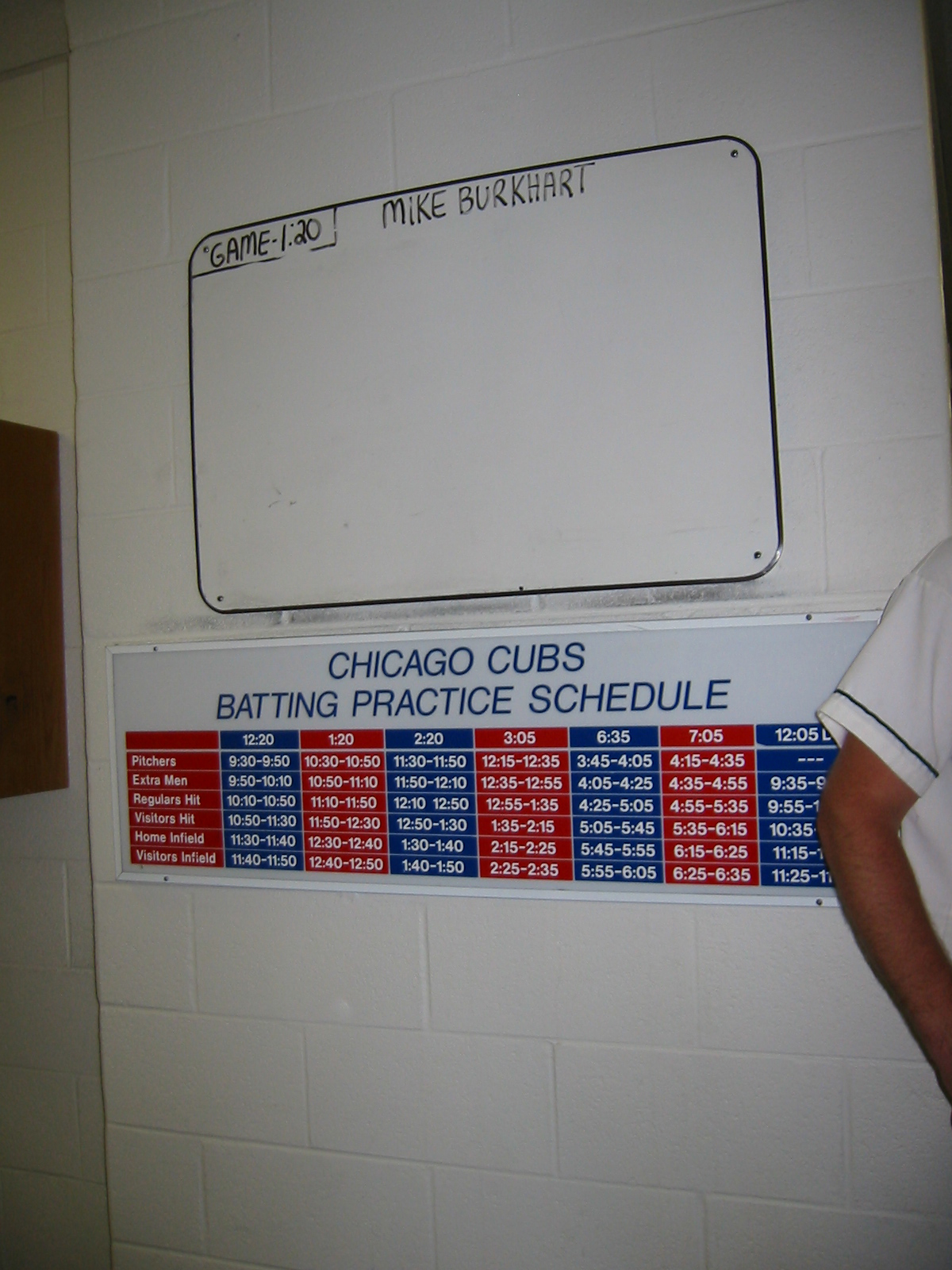 Batting practice schedule. The same chart was up in the Cubs clubhouse.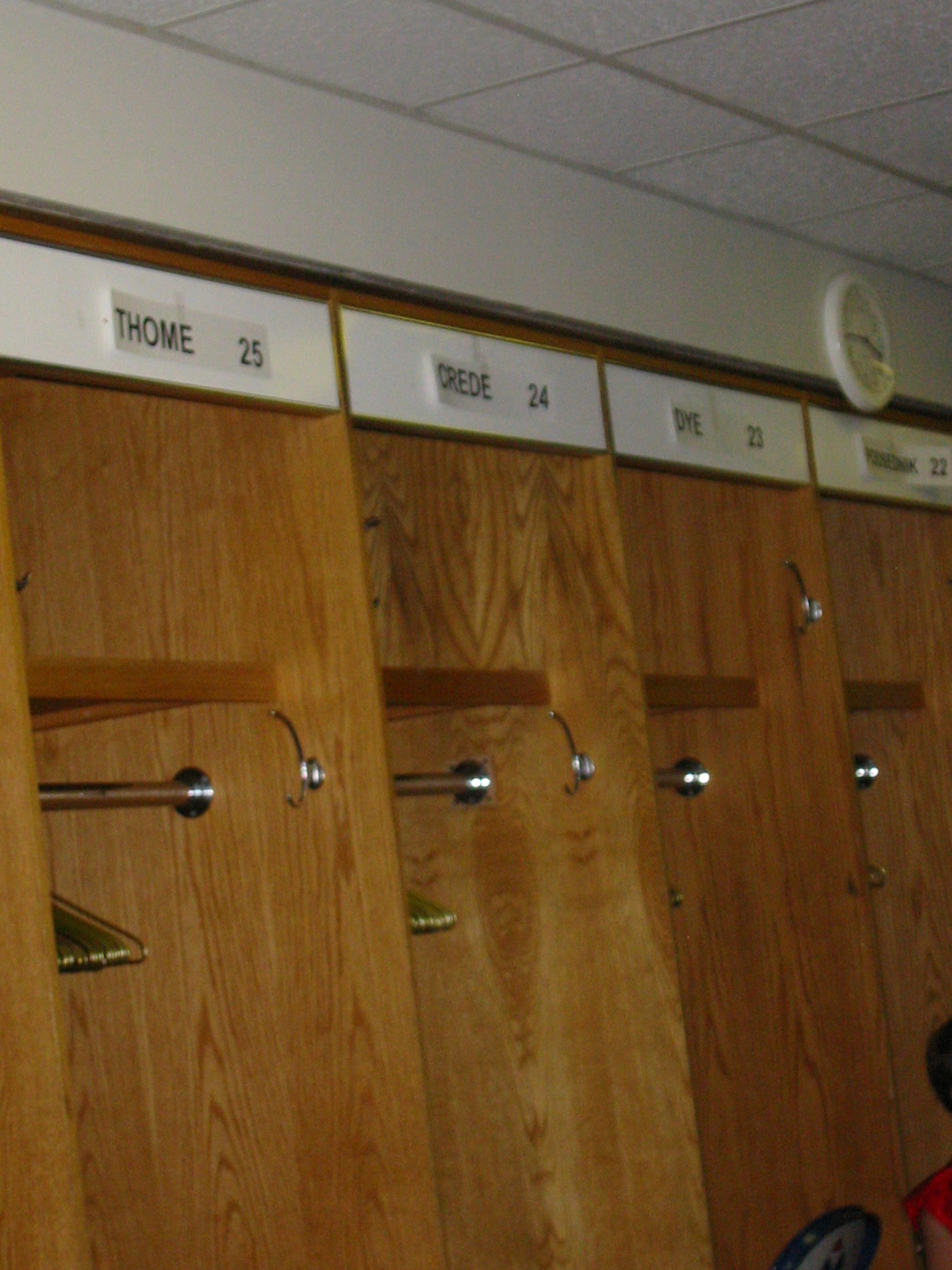 The tour guide, an ardent Cubs fans, was able to say "the World Series champion White Sox" without a sneer.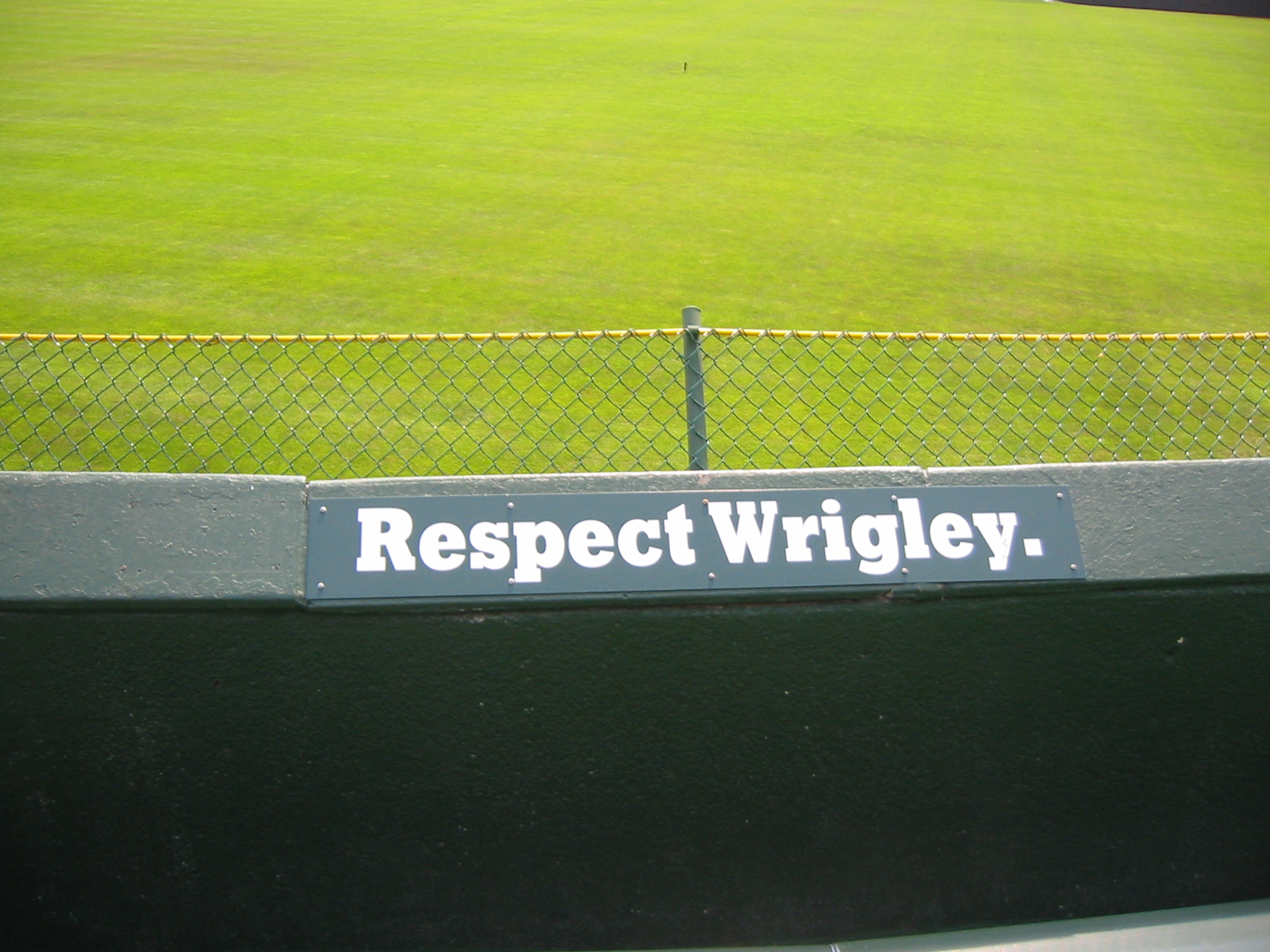 Find out what it means to me.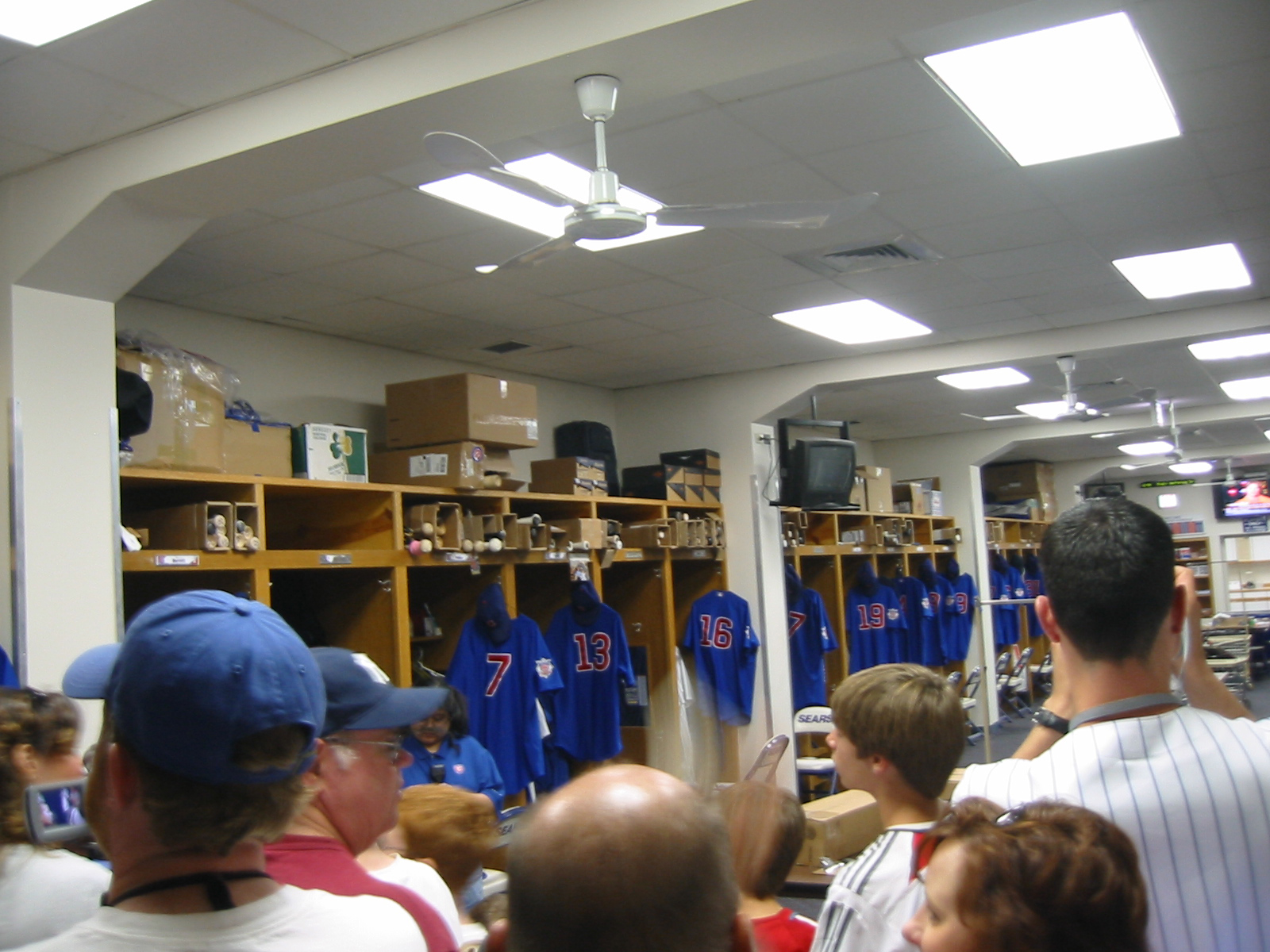 The Cubs' clubhouse, named the Yosh Kawano Clubhouse for its long-time manager.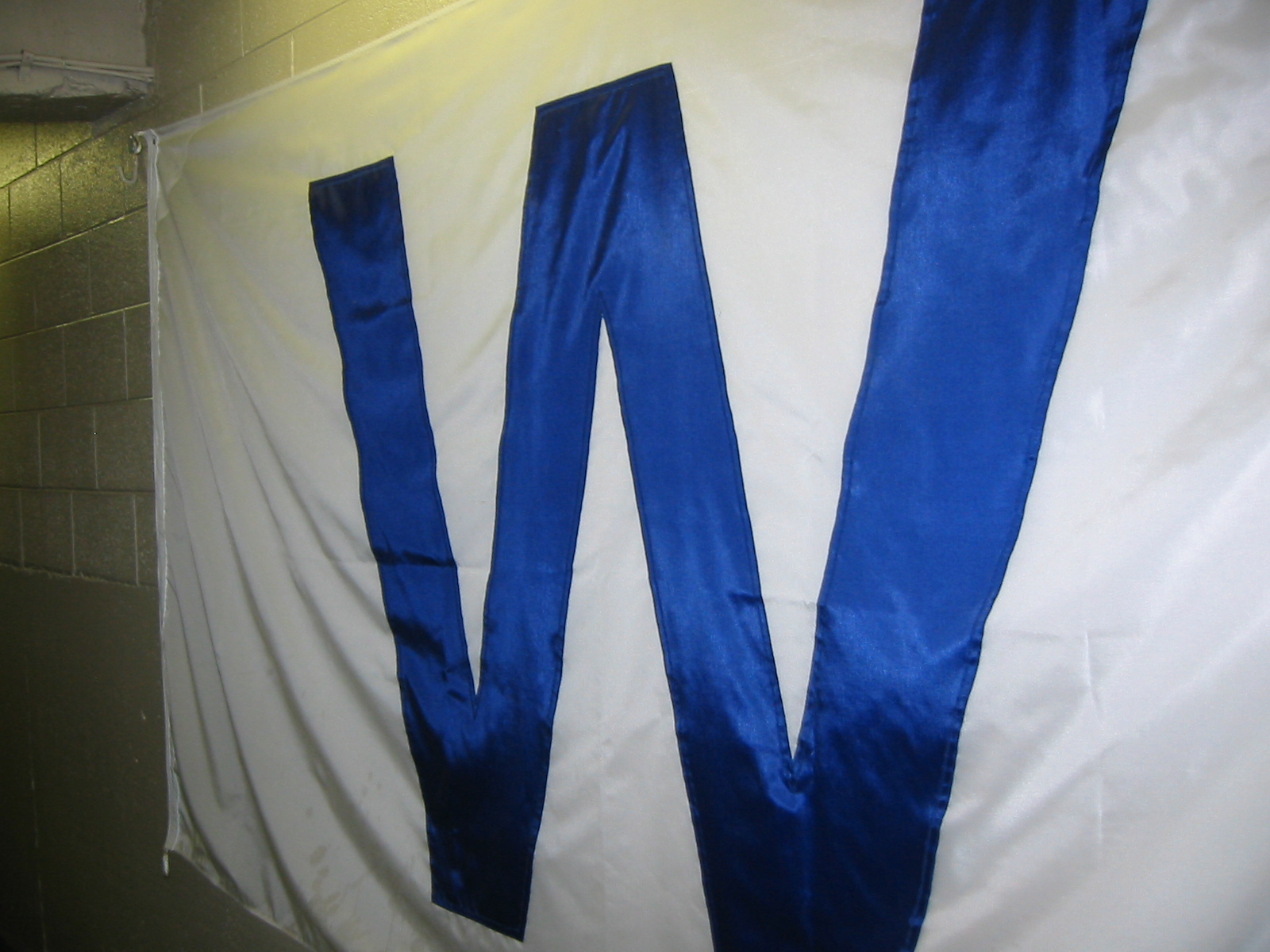 A large version of the "W" flag in the hallway from the clubhouse to the dugout.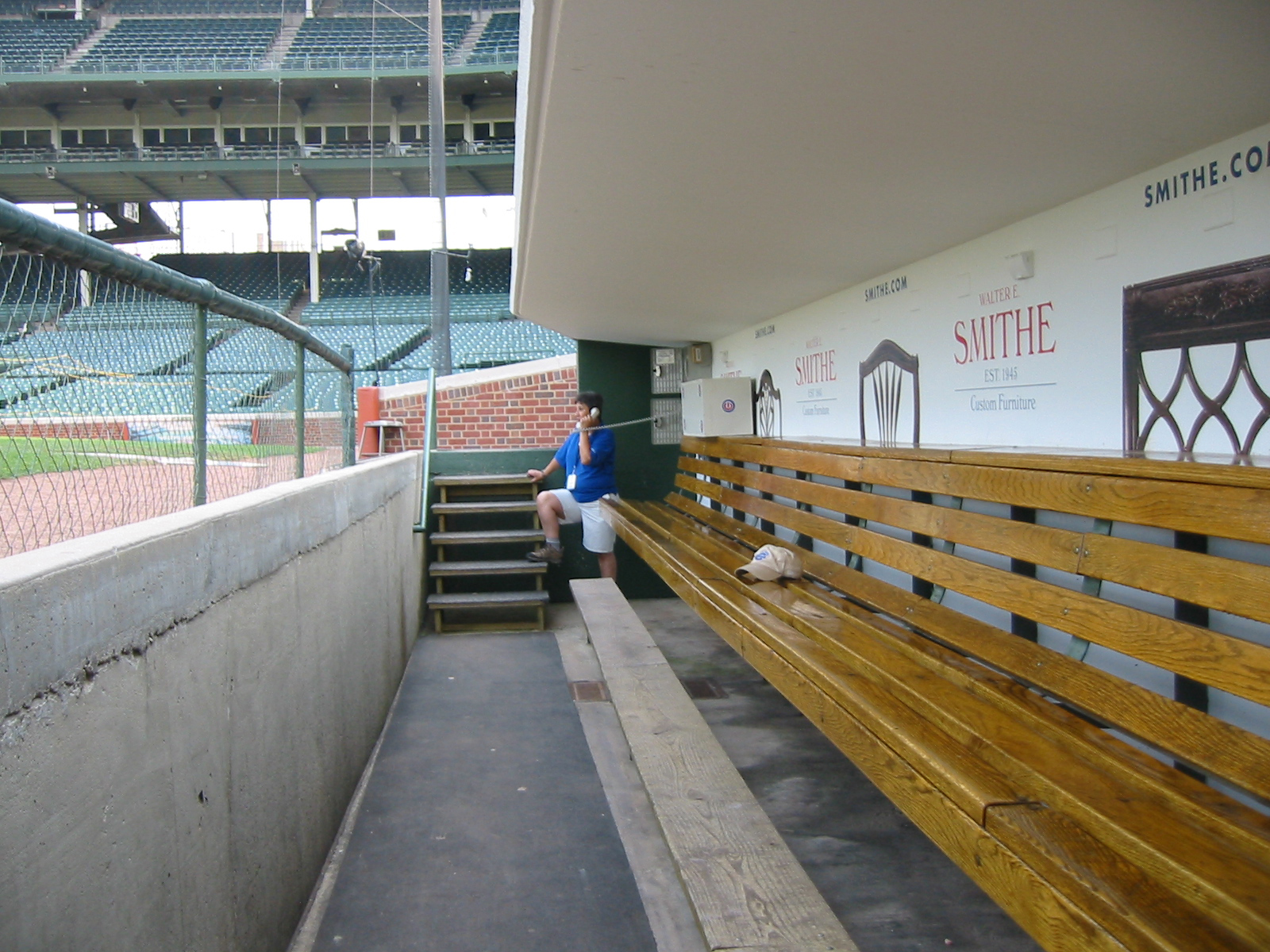 Hey, no personal calls on the club's time.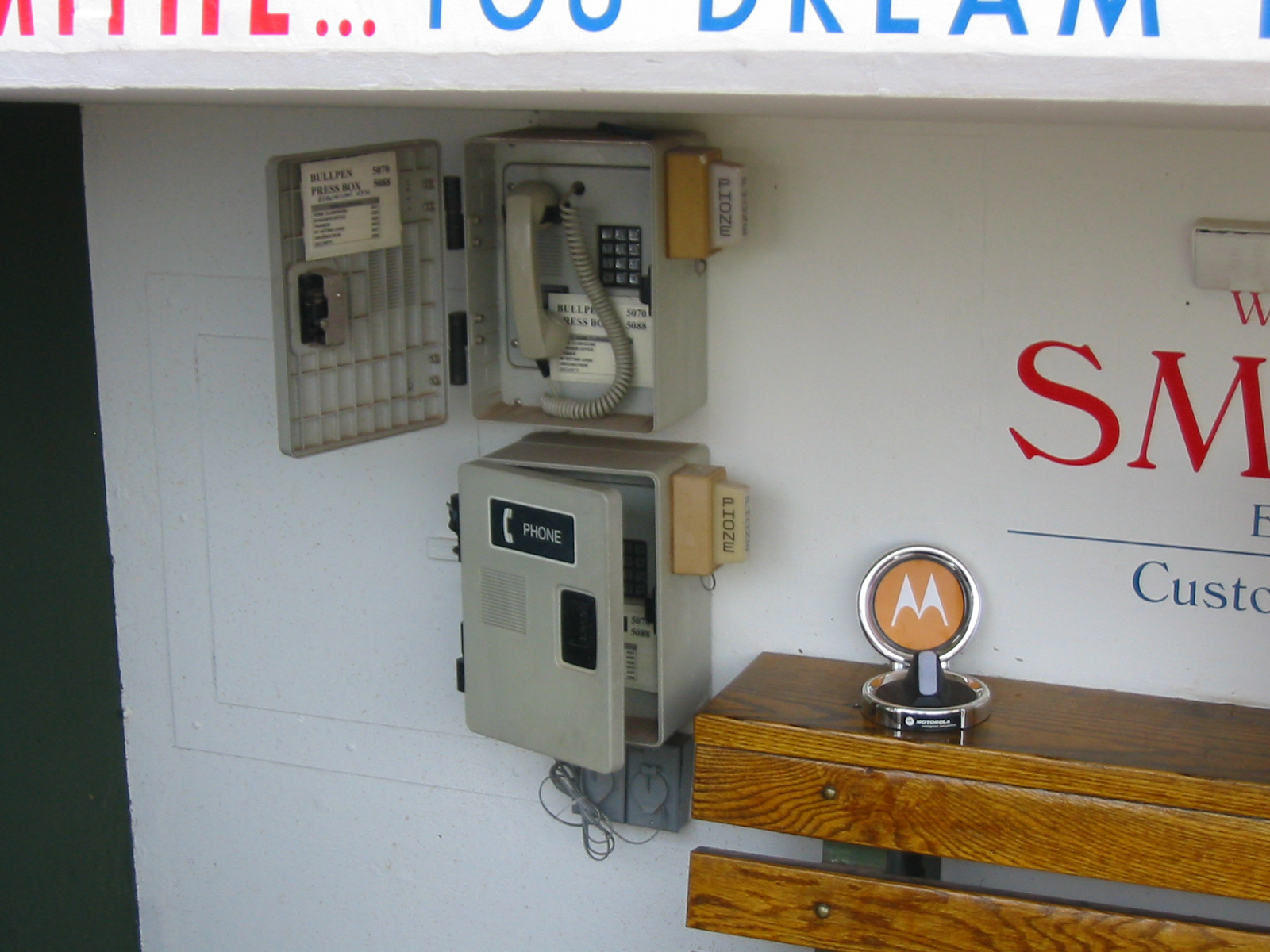 Dusty, these are phones that you may use to call the bullpen. Feel free to use them once and while.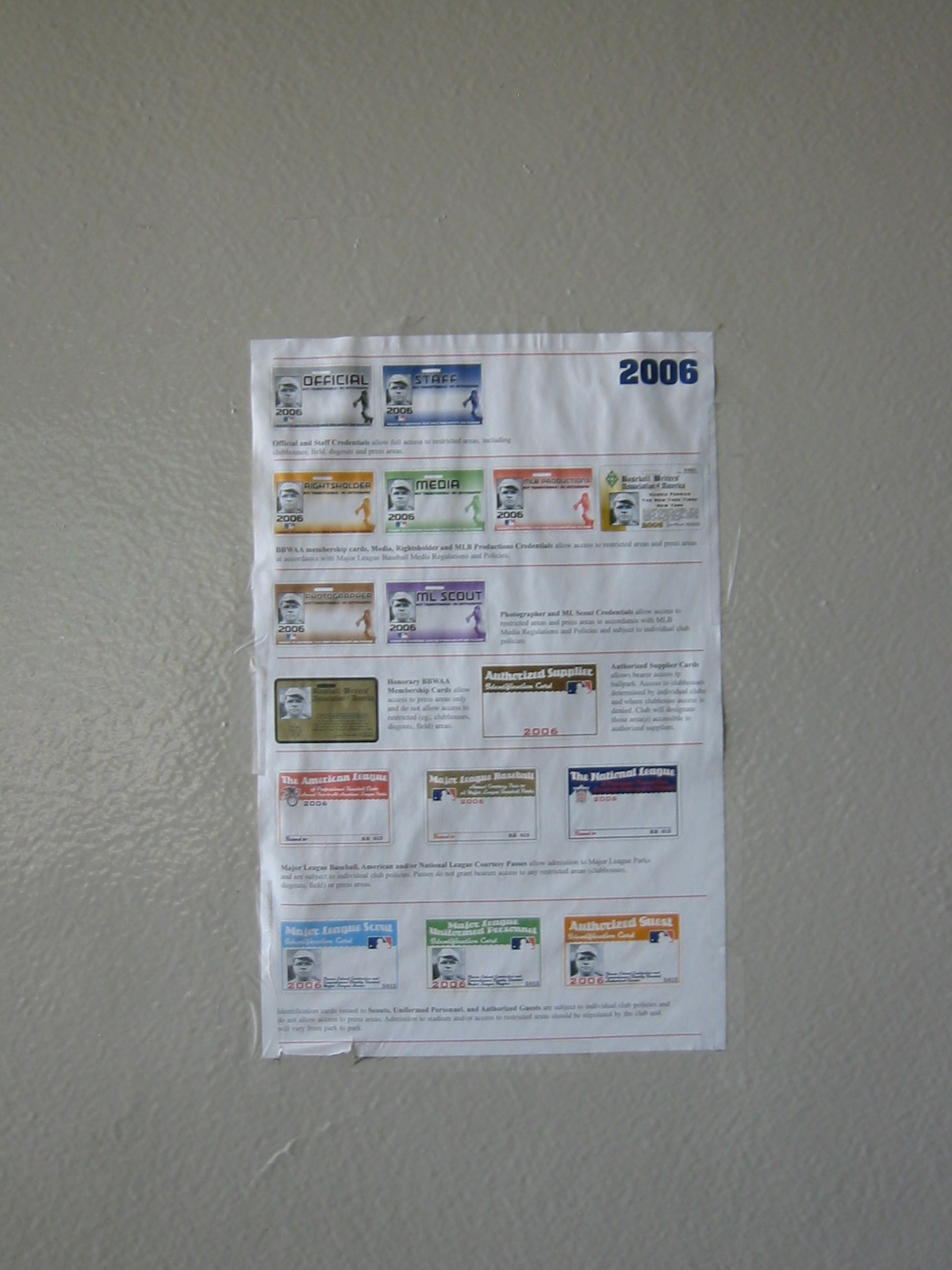 A guide for the gate attendants on genuine field credentials.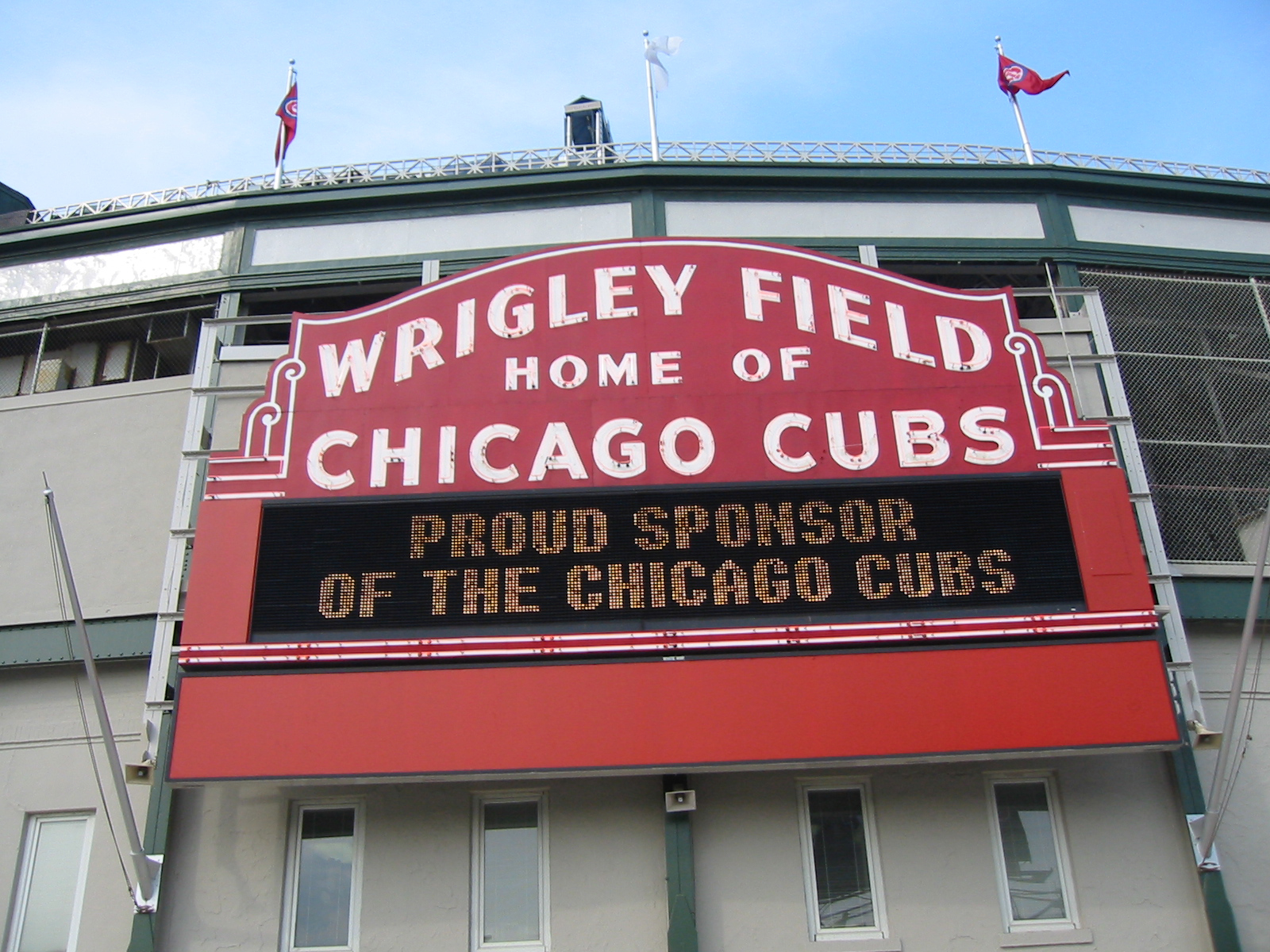 The quintessence of Wrigley: vibrant, symmetric, classic.