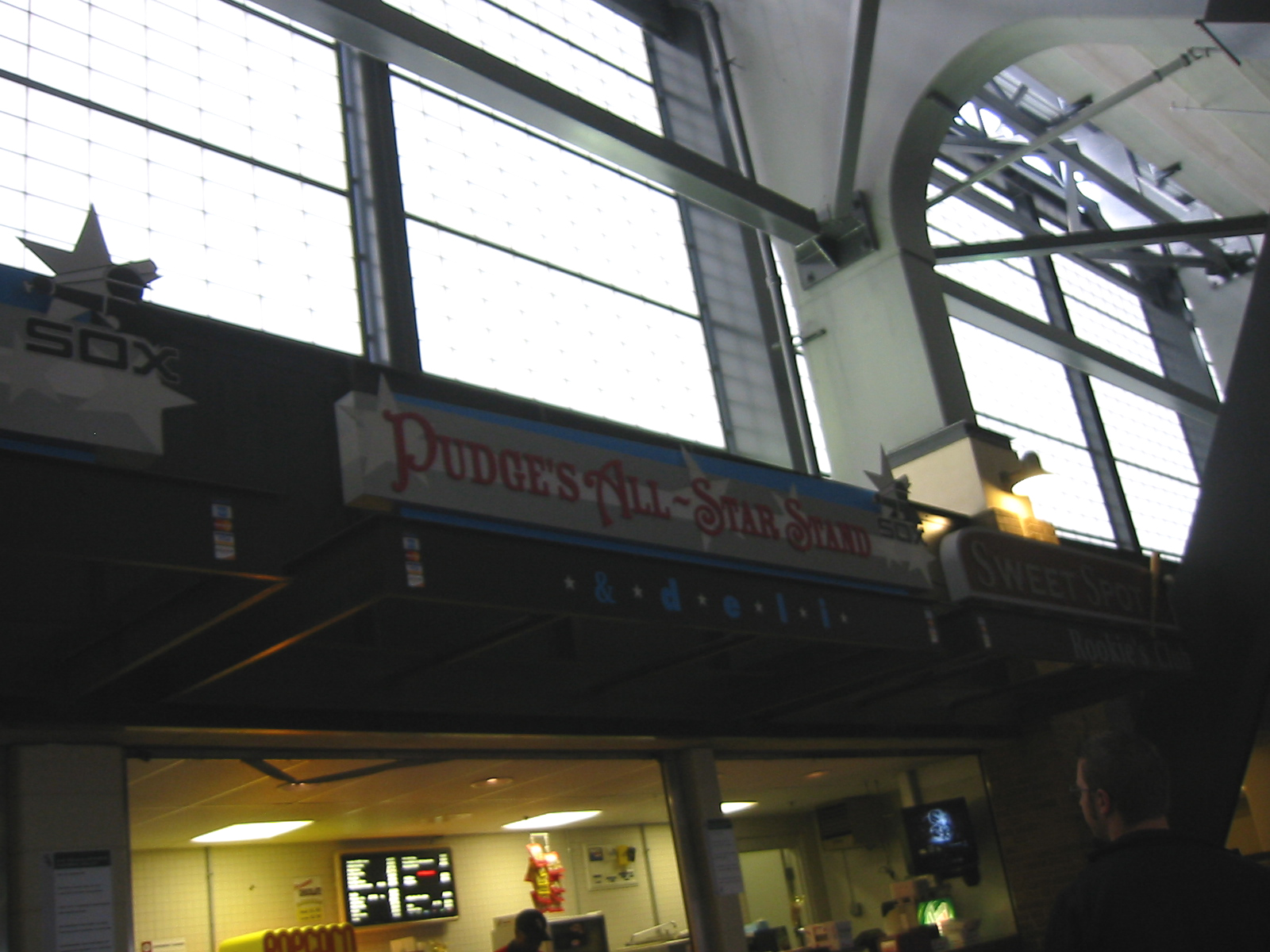 Shouldn't it be "Pudge's Hall of Fame Fare"?

Their trophy.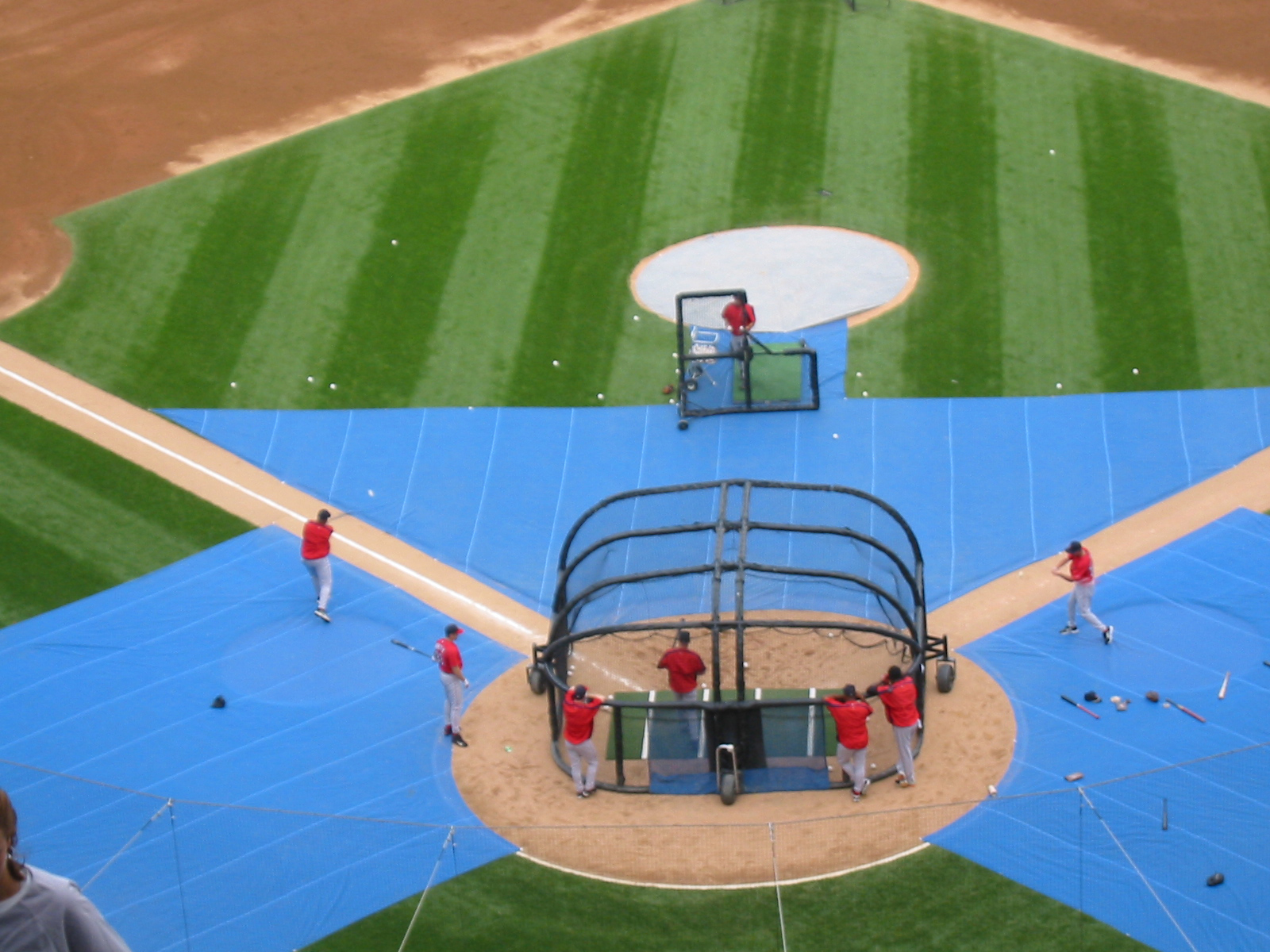 The "Carmine Hose" taking batting practice. The gates didn't open until an hour and a half before first pitch. There were no scalpers that I saw and the hustle and bustle of the neighborhood consisted of a car dealership hocking its wares with a bullhorn. That merchant was stoically ignored by fans who arrayed themselves before the stadium's bulwarks on the sterile pavement.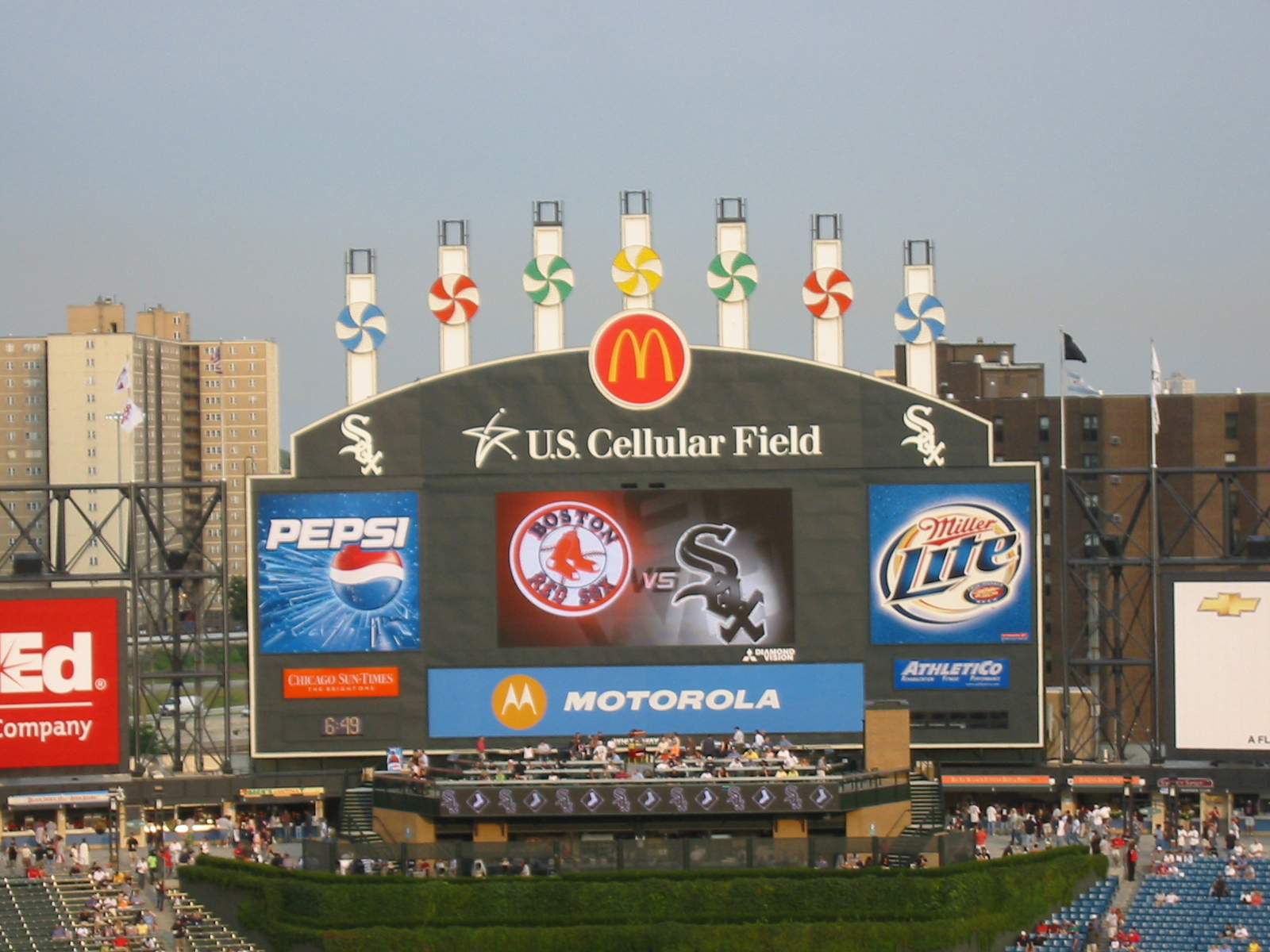 What can you say about those firework-expelling lollypops? It's like trying to compliment your aunt on her new chintz chaise lounge. "It's very... it's so... it suits you perfectly."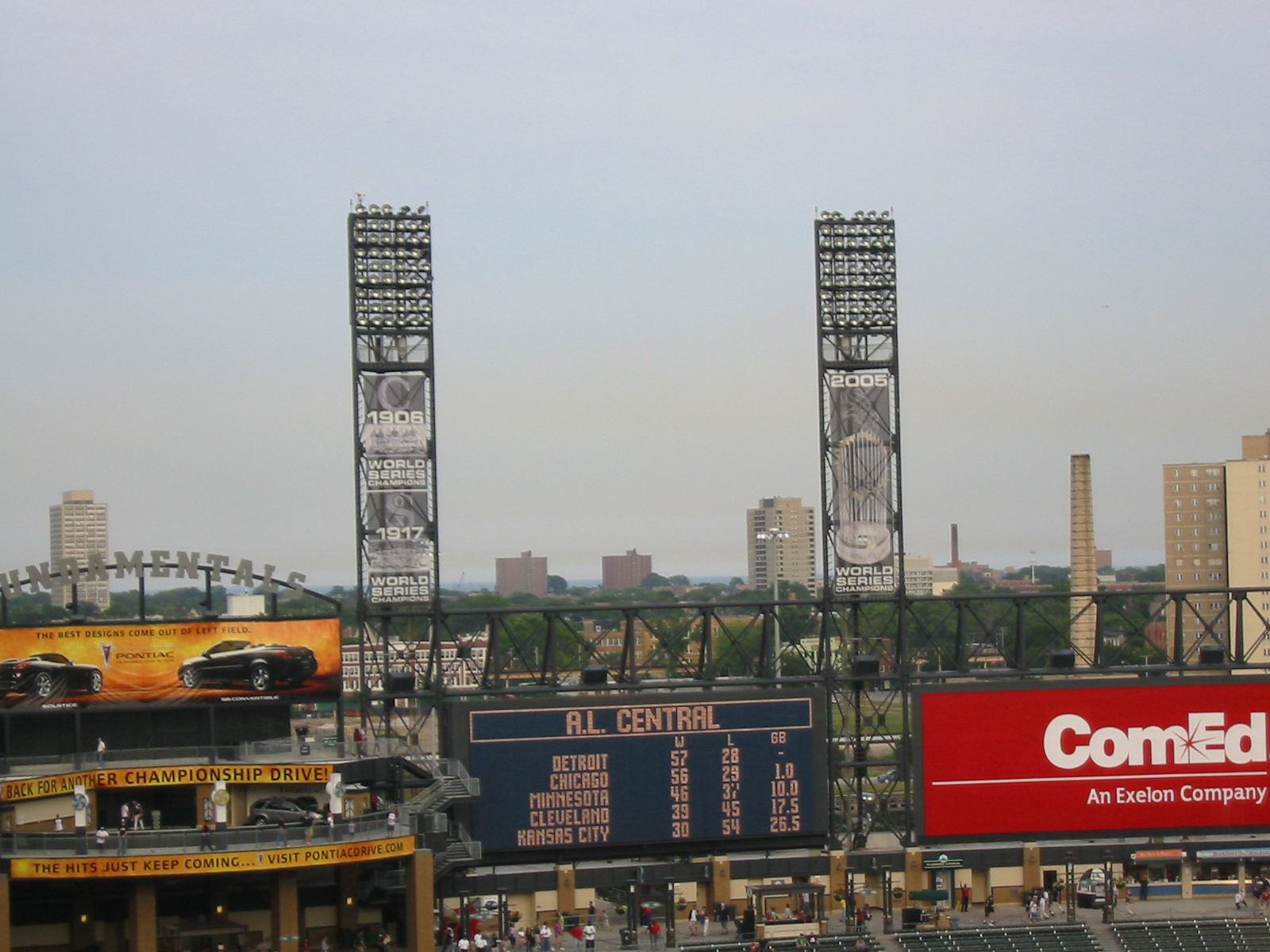 At least there was a nod towards the club's past. They even highlighted their championships with the coetaneous logo.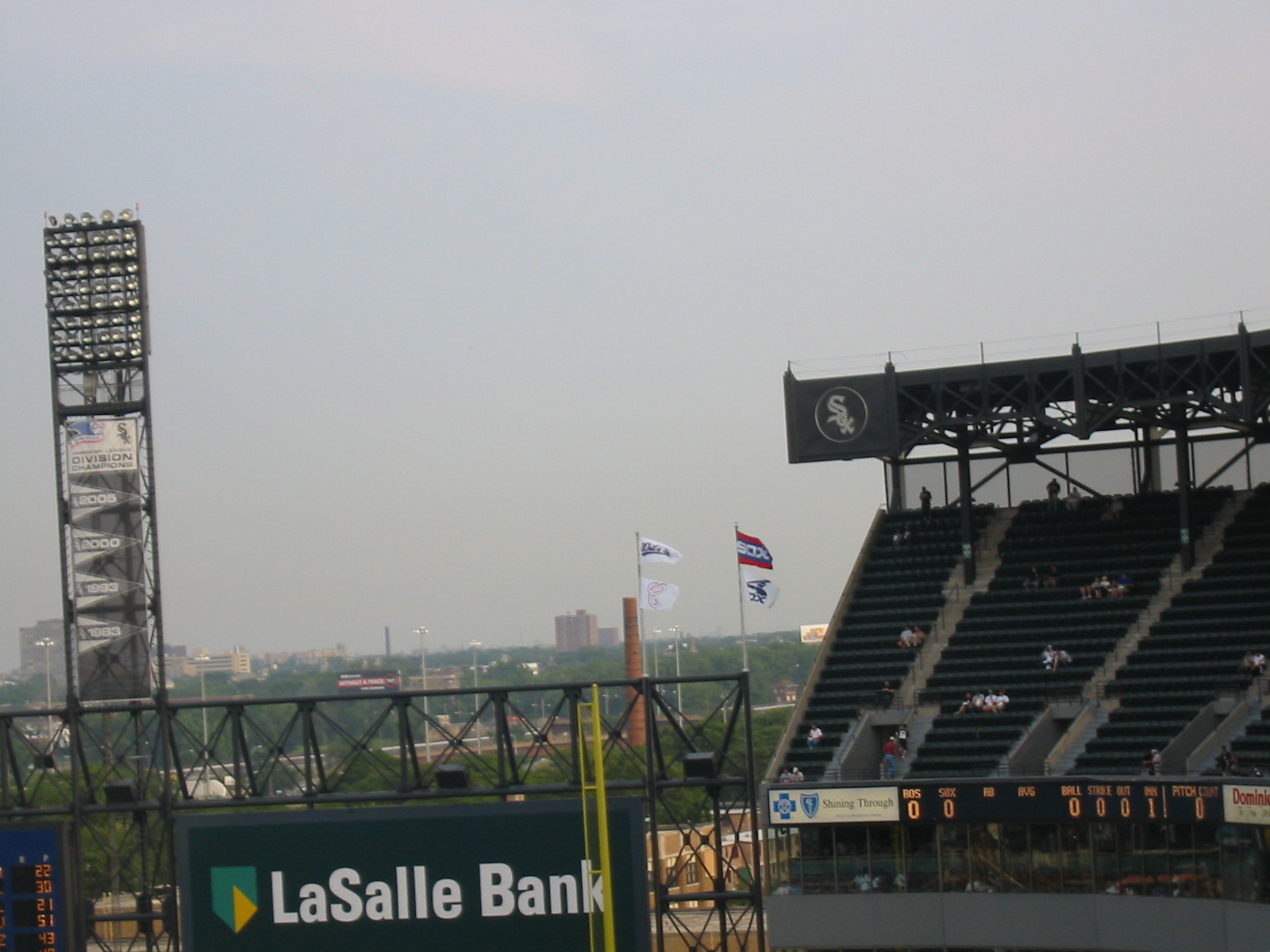 Here are their division titles flanked by flags displaying their past logos. None of the towers commemorated pennants, however, so there was no mention of 1919 or 1959. A shame for the '59 team.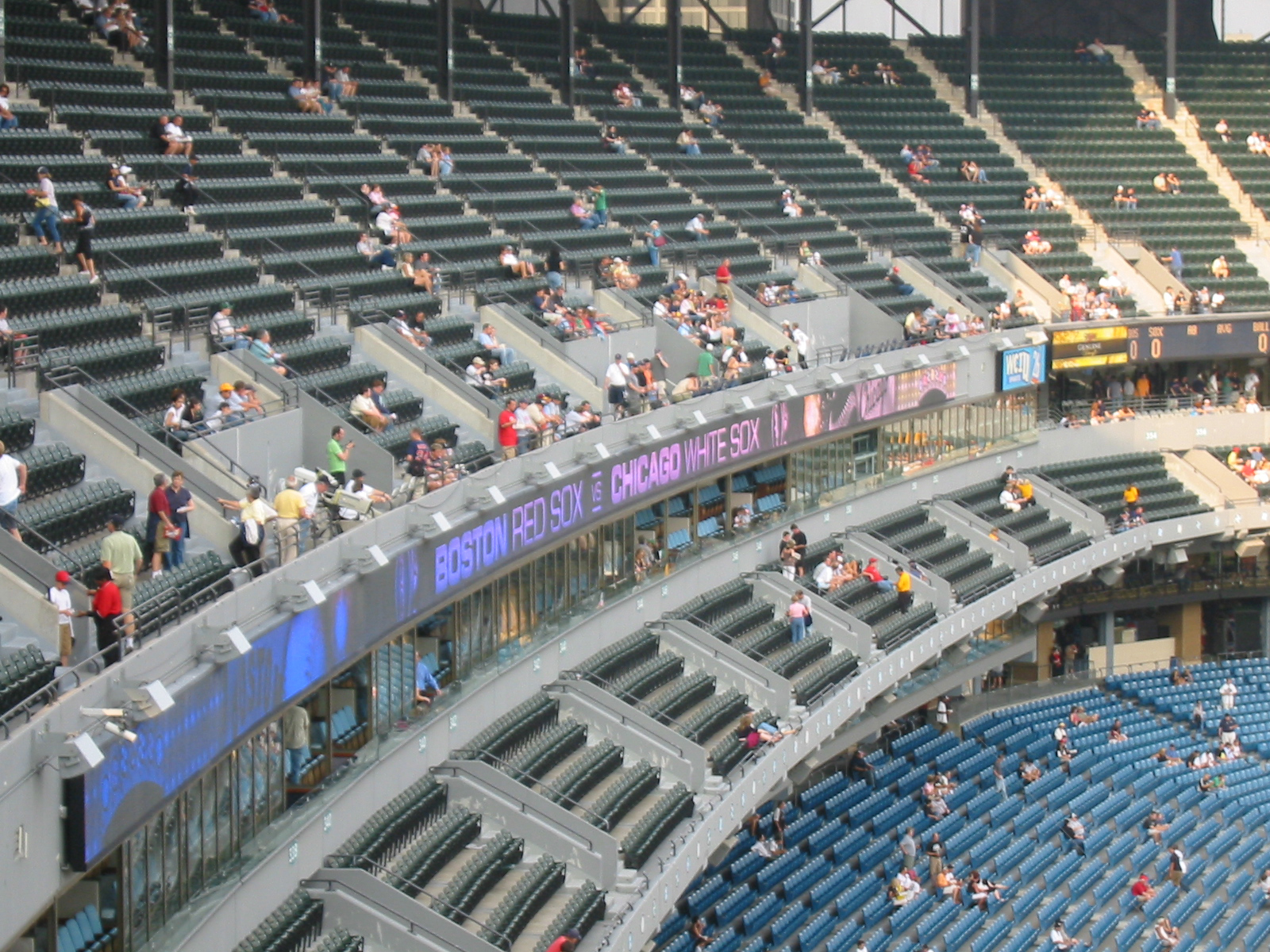 The Ring of Perturbation. This is where I read about the Pink Hat Giveway and Mullet Night.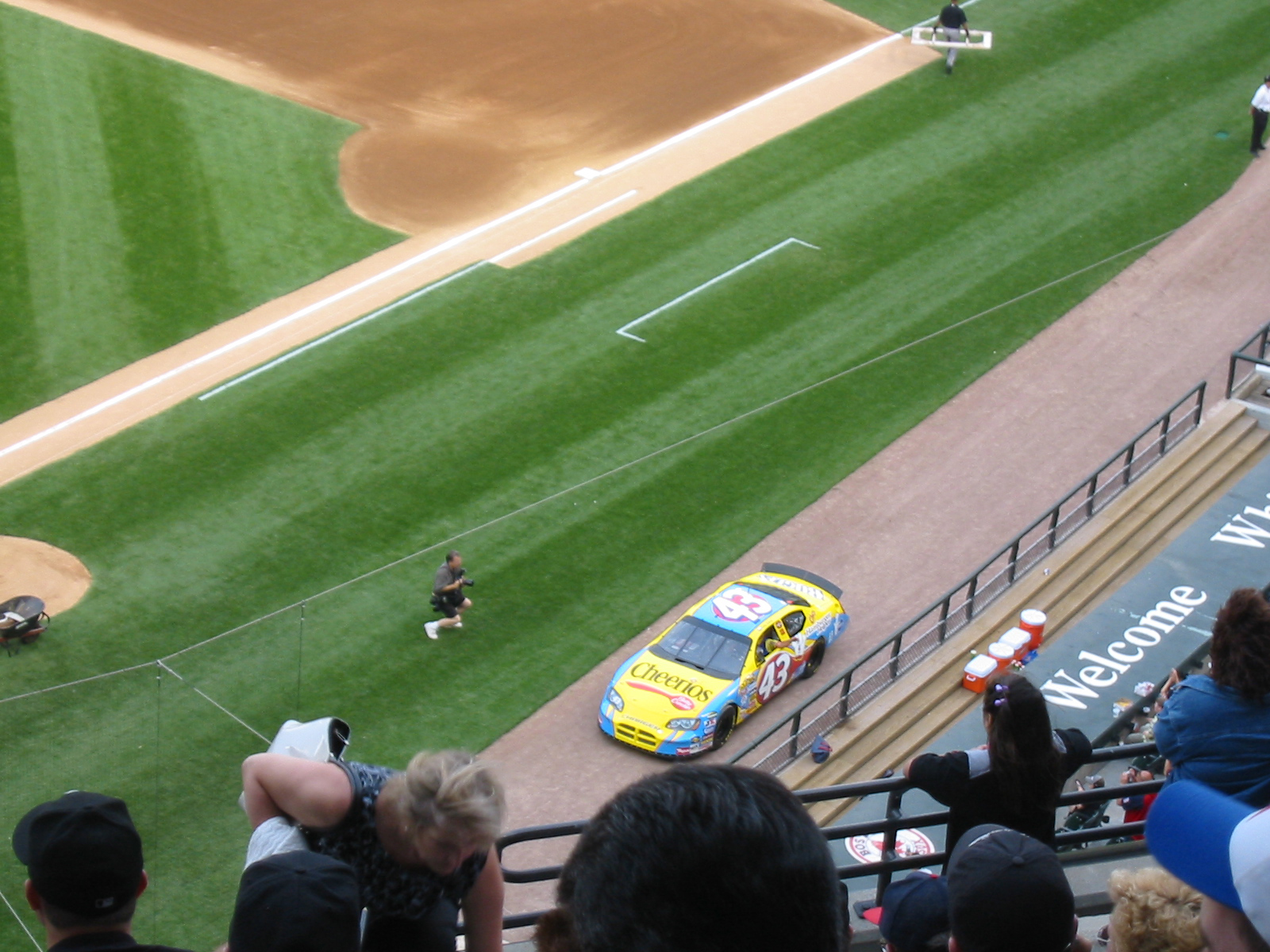 It wasn't NASCAR Demolition Night, so Bobby Labonte didn't execute donuts in the outfield. A pity.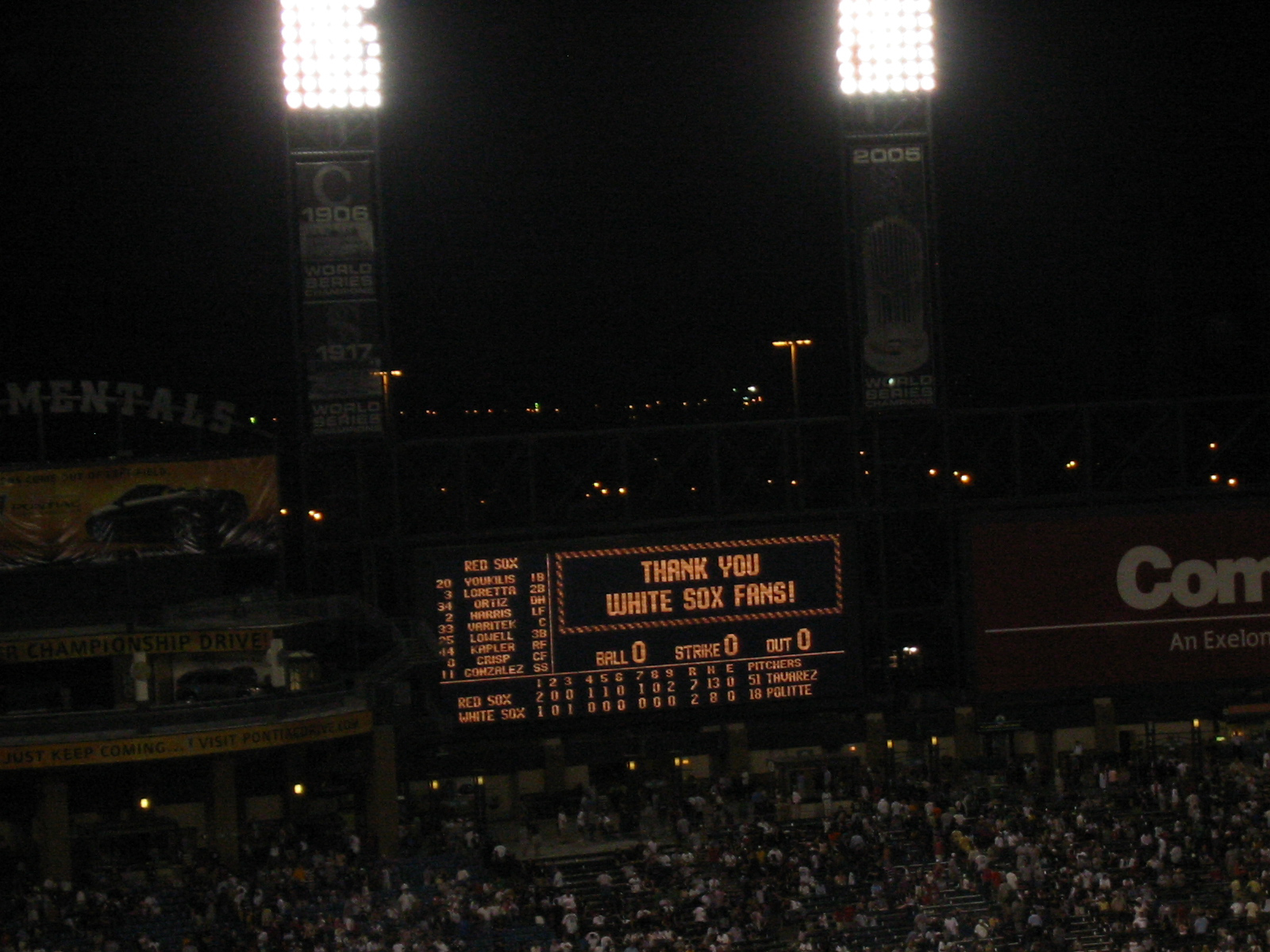 The Real Sox win.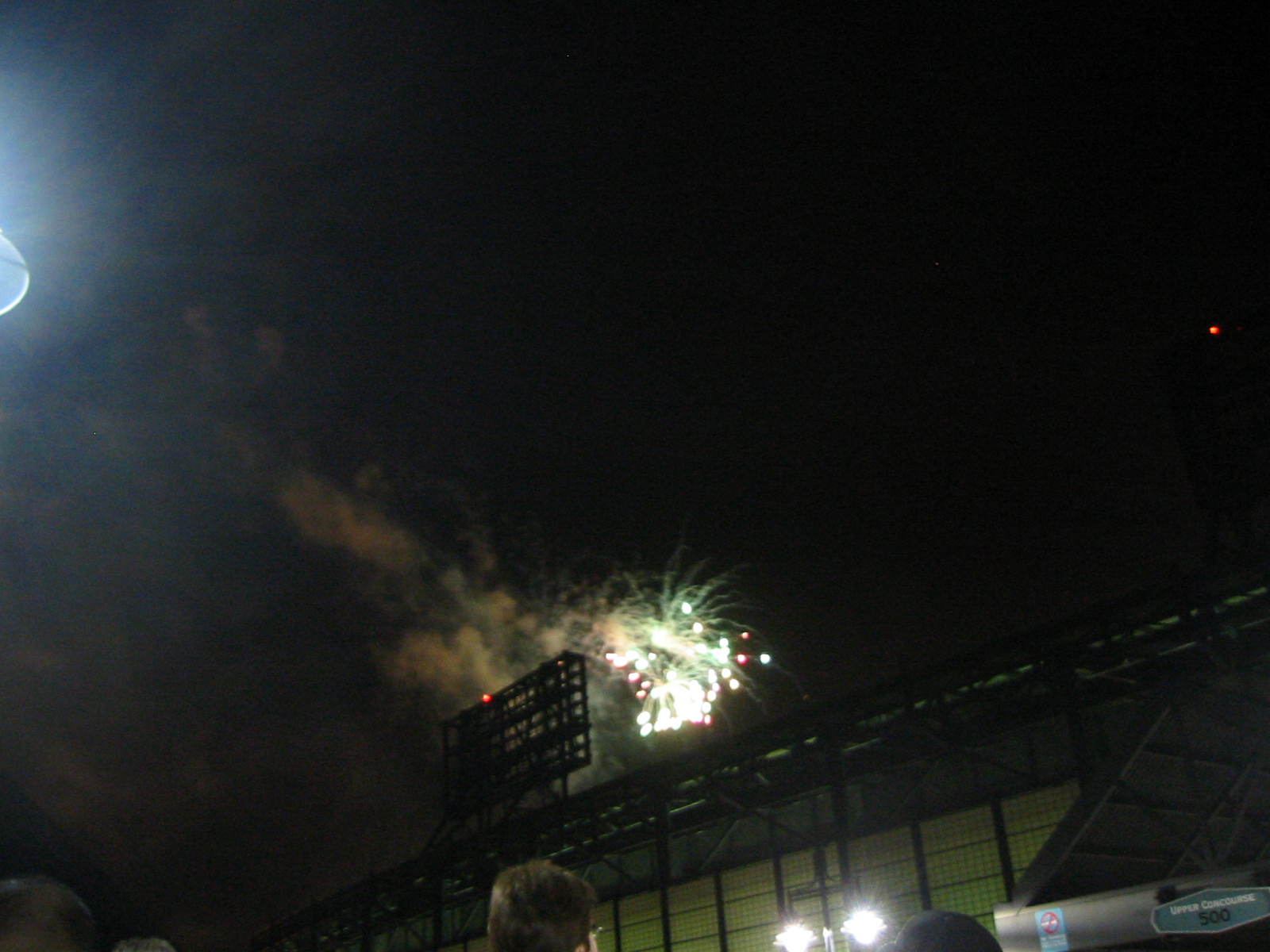 The White Sox fans who were so strident in their heckling left early, but I was happy to see some stalwarts remain for the final out. What I didn't know is that they were waiting for the fireworks show.