So go the postcards from Cuban, Dominican, Japanese, and Korean players who are on their way to San Diego for the World Baseball Classic finals. Mexico knocked off the United States tonight in a 2-1 pitcher's duel. The US featured a powerhouse lineup that leads the tournament in home runs (9), is third in team OBP (.385), and first in team slugging percentage (.533). The home team was supposed to flatten the competition with its offensive prowess, but instead suffered on the other side of the plate due to Dontrelle Willis's two starts. Willis turned in an ERA of 12.71, the fourth-worst of the event.
Mexico was the victim of atrocious umpiring in the bottom of the third inning. Outfielder Mario Valenzuela hit a ball that clearly bounded of the right field foul pole for a homer, but it was ruled a double. Valenzuela eventually scored on a Jorge Cantu single, erasing a potential scandal. But for the WBC to enhance its stature to even a fraction of other international sporting events such as the World Cup and the Olympics, better umpiring and greater media coverage will be a must.
I thought the lack of coverage on Red Sox Spring Training games would be irksome, but it will be compelling to watch the Red Sox, current and former, on the remaining WBC teams. I doubt a match-up between David Ortiz and Byung-Hyun Kim is in the offing, but I'll enjoy watching their distinctive pivots. Heck, even throw Julian Tavarez into the mix as one whose face I'll have to grow accustomed with.
Speaking of postcards, I found Aardsma to Zuverink, a little site commemorating autographed baseball postcards. There's a surfeit of Yankee players (really, one would be too much), but it nevertheless is an engaging site. You'll even find Jere's (A Red Sox Fan in Pinstripe Territory) favorite player.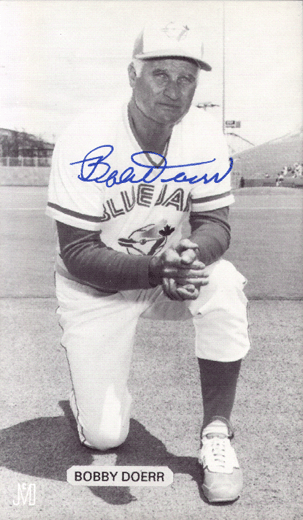 Postcard courtesy of
Aardsma to Zuverink
.