Hawai'i has a large Japanese-American population due to immigration following the social upheavals in Japan during the Meiji Restoration. Farmers could no longer make a living on agriculture due to the rapid industrialization of their country, so from 1886 through 1911 more than 400,000 Japanese immigrants entered the United States, primarily in Hawai'i and the West Coast. They brought with them their culture, foods, and celebrations, including Girl's Day, or Doll Festival, which is celebrated March 3rd. Japanese dolls representative of the royal court from the Edo period are put on display and mochi colored pink, white, and green are served. Other than the dolls and treats, it's also a day to recognize the girl or woman in your life and treat her to a nice dinner or gift.
In honor of Girl's Day and Women's History Month, I wanted to mention Effa Manley's induction into the National Baseball Hall of Fame. As owner of the Newark Eagles, she was a woman ahead of her time and she will be the first woman enshrined in the hall. With her husband, she was co-owner of championship-winning Negro League team that she believed could have beat the non-integrated teams of the time. In 1934, she carried her influence into her community by organizing boycotts against businesses that refused to hire African-Americans. These businesses relented, leading to the employment of over 300 African-Americans just a year later.
In less inspirational news, the UH Rainbows lost to the Arkansas Razorbacks last night. I know I really talked up Steven Wright, but he was inconsistent last night, lasting just six and a third innings yielding five runs and eight hits with two walks and nine strikeouts. Wright looked dominant at times, as evidenced by his strikeout total, but often left too much of the ball on the plate for his opponents. I didn't see a single non-white Arkansas player or fan, who were obnoxious visitors. They riled up the usually easy-going UH fans with their boisterous antics, prompting some locals to yell at them to shut up. To see Wright pitch, I had to be in person at Les Murakami Stadium last night because the local television and radio stations that cover UH sports were deployed for the basketball game only.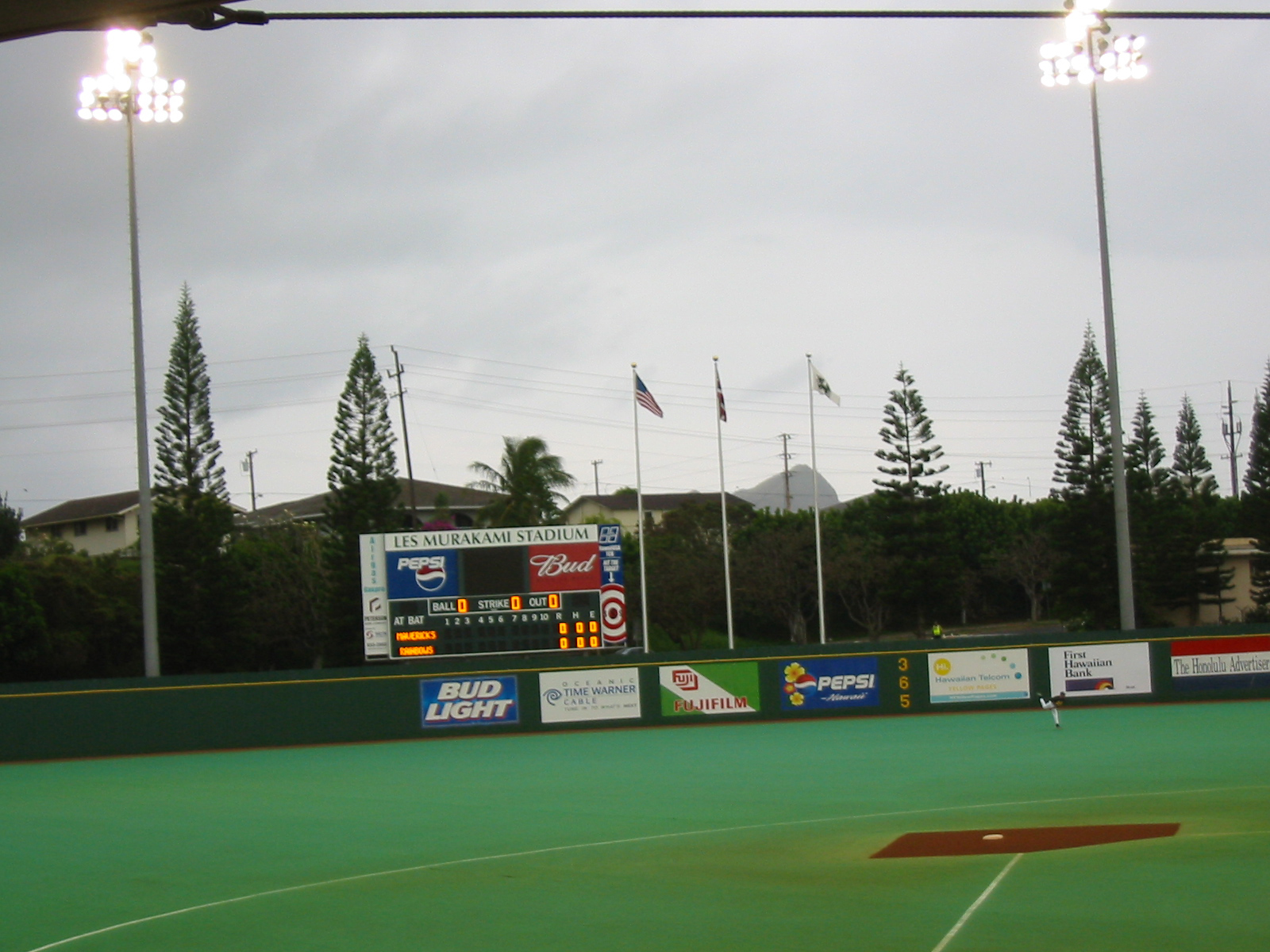 This photo is from the Mavericks-Rainbows game that was rained out.
Ohinamatsuri icons courtesy of Cedarseed.