Game 146: September 15, 2005
Athletics (81-65), 6
Red Sox (85-61), 2
W: Joe Blanton (10-11)
H: Ricardo Rincon (16)
H: Justin Duchscherer (10)
L: Curt Schilling (6-8)
1.5 games ahead in the division
1 game losing streak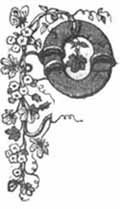 nce upon a time there was a little boy named Joseph whose fondest wish was to grow up to be a major league pitcher.
"If only one day I could pitch against an imposing lineup with a .356 team OBP, .453 slugging, and 823 runs and get a win after pitching 6.1 innings to allow only 2 earned runs with 2 walks and 3 strikeouts," he said one day while walking through an enchanted forest.
Hearing this ardent plea, a wizened old hag emerged from the shadows of the trees. "Oh ho ho, so you'd like to be a big-time hurler, eh? Think you're too big and important to be a regular old joe here in Tennessee, do you?"
At first Joseph was wary. His parents told him never to speak with strangers, and this harridan was particularly alarming with her rotted teeth, foul breath, and matted ash-grey hair. While shooing away a moth that fled from the depths of the hag's travel-worn black cloak, he decided to humor the woman.
"Why, yes, ma'am. I especially want to beat those teams in the American League East with their bloated payrolls and massive media presence."
Suddenly a gust of unnaturally strong wind blasted Joseph. It was so powerful it nearly knocked over the boy, which was no mean feat. Joseph was no stranger to bacon for breakfast everyday. His mother saw to it that her boy got all the victuals needed to properly fill out into a strapping young man. Along with the wind came a low, thunderous roar and a swirl of prismatic brilliance. In place of the bent-over shrew was now a man with a warm smile and twinkling eyes.
"Hi, I'm Billy Beane. Sign here."
Taken aback by the sudden transformation and the man's lack of explanation, Joseph's eyes narrowed with suspicion. "Why should I trust you? What will this do for me?"
Beane was not used to going unrecognized. "Hello? Have you never heard of Billy Beane? Genius GM? The Big Three? Bringing the A's to victory on a team made up of spit and sealing wax? Look, Joe, I see something in you. I'm trying to put together the next Big Three." He leaned in toward Joseph conspiratorially, "And with you in the mix, it looks like it will be an Even Bigger Three."
Joseph's eyes gleamed gleefully. "Will I get to shut down lineups like the world champion Red Sox?"
Beane chortled. "Heck, yeah! They never hit rookies."
Joseph signed and they lived happily ever after. At least until the young pitcher realized he would receive hardly any run support.