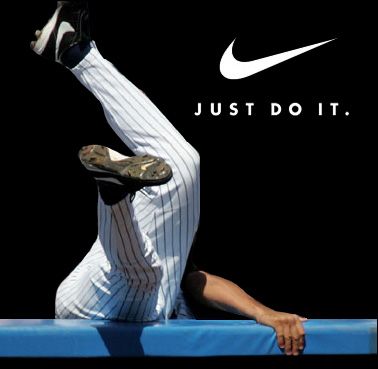 Disappointed by the lukewarm response to their "Find Your Game Face" campaign of earlier this year, Nike has secured Alex Rodriguez as the primary focus for their next advertising push.
"A-Rod combines just the right mix of humor and intensity that strongly appeals to our primary demographics," said a Nike spokesperson. "Everything he does seems to bring a smile to the faces of fans near and far."
Nike envisions a line of accessories, such as handbags, to be launched with the A-Rod ad blitz. "That A-Rod is so hot right now," explained the spokesperson.
Special thanks to Joe a.k.a. gerky for the image, inspired by this thread at redsoxnation.net (free registration required).