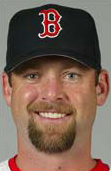 For nothing can seem foul to those that win.
Henry IV, Part I
William Shakespeare

Imagine someone traipsing through history and leaving an indelible and intriguing legacy that was ultimately fradulent.
Even as a child Richard Meinertzhagen had an abiding love for nature, especially birds. When Richard was a child, Charles Darwin would visit the Meinertzhagens. Darwin was a friend of the family through the philosopher Herbert Spencer. It was Spencer, not Darwin, that devised the phrase "survival of the fittest." Richard was cheeky enough to sit in Darwin's lap and pull on his beard.
Had he his druthers, Richard would have probably chosen to become a vagabond naturalist like Darwin or Alfred Russel Wallace. But Richard came from a banking family of some means, and in Victorian England, that meant you did not stain the family honor with such pursuits of frivolity. to free himself somewhat of the yoke of expectation and to satisfy some of his wanderlust, he joined the British military at the age of 24.
Meinertzhagen was a ruthless lief-tenant in the Royal Fusiliers, ordering butchery in the land that would be named Kenya but was then known as British East Africa. While there he did as colonialist British men were wont to do in strange climes: chronicled and shot at wildlife. He gained enough knowledge to compile two books: Birds of Egypt and Birds of Arabia.
Age seemed to mellow him temporarily until in 1910 at the age of 32 he found himself in Odessa dining with the British Consul. Their meal was interrupted by a pogrom. Witnessing the destruction and murder of Jewish people prompted him to became a fervent and lifelong Zionist.
This ardor inspired him to seek out Adolph Hitler in July of 1939. In January of that year the German chancellor made public threats against the Jewish people in his speech to the Reichstag.
Meinertzhagen had a loaded pistol with him on that visit. The conversation was translated by Hitler's foreign minister Joachim von Ribbentrop. But Meinertzhagen obviously did not assassinate the pair. In his memoirs, Meinertzhagen wrote, "I am seriously troubled about it. If this war breaks out, as I feel sure it will, then I shall feel very much to blame for not killing these two."
Long after World War II, in 1954, Meinertzhagen donated approximately 20,000 bird samples to the British Natural History Museum in Tring. This huge donation was spurred by a peculiar interest of his with regard to ornithology: chewing lice.
Very recently, however, it was discovered that the Meinertzhagen collection is actually comprised of specimens stolen from other institutions and catalogued with details contrived by their supposed benefactor. He had said he gathered these speciments when in the Middle East and Asian subcontinent, where he had supposedly hobnobbed with T.E. Lawrence. Even that acquaintance has been called into question, along with his dubious ornithological contribution to history. Meinertzhagen went so far as to claim that he found the last of a species of forest owlet. Not only had the bird been previously unveiled to Western people in the 1880s, but it is still extant.
Strange that Meinertzhagen became the thing that he enjoyed to study, a louse. He was a parasitic creature that needed to attach himself to beings greater than him to attain the stature that he would not otherwise have. It is one thing to aspire to be great and quite another to delude yourself and deceive others in hopes of being perceived as great.

Every Friday, Dave McCarty will join us to discuss a topic of interest to him and probably no one else but the author of this site and other lone birdwatching geeks trying to find a nesting place. For more on Meinertzhagen, read his biography by Peter H. Capstick. This book used Meinertzhagen's diaries as the primary source, however, so caveat emptor.