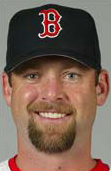 The television, that insidious beast, that Medusa which freezes a billion people to stone every night, staring fixedly, that Siren which called and sang and promised so much and gave, after all, so little.
Ray Bradbury
Ever since I did that guest stint on NESN, the more convinced I am that television is the ideal industry for me. To that end, I have been exploring every aspect of broadcasting. The essential factor in building a rapport with your viewers is to know how you are presented to them. What better place to start than know exactly how your image is being brought into the living rooms of New England?
The television technology you are probably most familiar with is the cathode ray tube (CRT). Let's explain this technology by breaking it up into its discrete parts. The tube refers to the vacuum tube through which electron beams from the cathode travel. "Cathode" means "down direction" in Greek, and refers to the negatively charged emitter, or "cathode ray emitter" in the vacuum tube. The rays generated by the cathode activate the "anode," or positive receiving terminal, in this case a phosphor-coated glass screen. Phosphors are rare earth compounds that fluoresce when hit by the electron beams. Color displays have groups of red, green, and blue phosphor dots, which are not coincidentally the additive colors of light. Three electron beams correlate with three different phosphors, enabling all colors to be displayed.
Comparing liquid crystal display (LCD) technology eliminates the need for the long focal length of a vacuum tube and is therefore more space efficient compared to CRT displays. A picture element, or pixel, in an LCD consists of rod-shaped liquid crystal molecules layered between two transparent electrodes and two transparent polarizing filters, which axes are perpendicular to each other. In a color LCD display, each pixel has subpixels of red, green, and blue. The charged molecules of liquid crystal arrange themselves in a helical configuration when the transparent electrodes convey a charge. Variations in the charge control the twist of the liquid crystal in each subpixel, affecting the intensity of light permitted to pass through the polarizing filter closest to the viewer. LCDs are generally preferred over CRTs because they use less electricity and eliminates almost all radiation exposure.
Plasma displays, or more accurately, gas discharge displays, have a layered configuration much like LCDs, but instead of liquid crystal a layer of an inert gas mixture of xenon and neon is sandwiched between two layers of glass. The gas is contained in hundreds of thousands of cells and a layer of address electrodes line the layer of glass farthest from the viewer. Display electrodes are affixed above each cell, and when the gas atoms are ionized by a charge from the address electrodes they emit light. Different proportions of red, green, or blue are yielded depending upon variations in the pulses of current through the cells. Since plasma screens use the same phosphors as CRTs, color reproduction is highly exact. Like LCDs, plasma displays do not require the space of CRTs, but they do require more electricity to operate than their slim counterparts.
Perhaps the most fascinating television technology is digital light processing (DLP). DLP was developed by Texas Instruments. Images are created on microelectromechanical mirrors, each 16 micrometers square, arrayed on a complementary metal oxide semiconductor (CMOS) chip. This digital micromirror device (DMD) has anywhere from 400,000 to two million switches, each of which cancels or reflects light based on the input provided to the chip. There are two types of DLP configurations, single-chip and three-chip DMD projectors. Single-chip DMDs rely on a four-sector color wheel between the projection lamp and the DMD, and synchronization between the wheel and chip displays the sequence of red, blue, and green so quickly as to produce the illusion of full color. This system is limited to 16.7 million colors. Three-chip DMDs are capable of displaying 35 trillion colors. The three-chip configuration has a prism to split the light at its source so that each of the primary colors is sent to its own DMD chip. Since each color is being displayed simultaneously, the result is greater color saturation.
Television isn't what it used to be, and despite Bradbury's reservations, I believe I can bring a profound and significant contribution to the NESN oeuvre. All I need is another chance.
Every Friday, Dave McCarty will join us to discuss a topic of interest to him and probably no one else but the author of this site and other lone science geeks looking for a career in television.