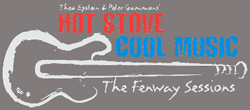 Mike O'Malley, who you might remember as "The Rick," was the main host for Hot Stove, Cool Music: The Fenway Sessions, killing time in between sets. He did an impersonation of Joe Torre going to the mound which wasn't entirely accurate because by the time he got to the spot where the "mound" was the entire group of infielders wasn't huddled around it. He also facilitated the auctions of several items: Mike Timlin's jersey, Tim Wakefield's spikes, Peter Gammons's pink striped shirt, Theo Epstein's guitar picks with his autograph, dugout seat tickets for four with Gammons, and box seat tickets for four with Epstein. When the bidding flagged, O'Malley would exhort the crowd, saying, "It's for the children! Do you have something against children?" I could afford none of these items. O'Malley's impersonation of Dave Wallace was much funnier and more accurate. He had the gestures down well, and did a lot of what I will henceforth call "accupatting," which Wallace does to comfort his pitchers during his visits.
It was great to see Reb, Kim, and Jere again, as well as finally meet Pat and Jen. As Jere mentioned, the bloggers had to sit separately, in case of terrorist action, like how the Vice President and President are never in the same place. It's for the safety of the Nation.
I wonder if Bronson Arroyo is restricted from playing with certain musicians or if they don't want to play with him, because he played solo except for "Black," when a saxophonist joined him. I wouldn't label this the finest moment in musical collaboration.
The other groups did fine, although mixing the sound for so many combinations of musicians meant that it wasn't optimum for all. Juliana Hatfield's voice came across as weak and there were feedback problems in the beginning of Fountains of Wayne's set. Fountains of Wayne were the final and in my opinion best group. Consummate musicians all and it's neat to note that Chris Collingwood helped engineer the Shakespeare By Another Name podcasts supporting Mark Anderson's eponymous book. After seeing Anderson's picture, I believe I saw him at the concert.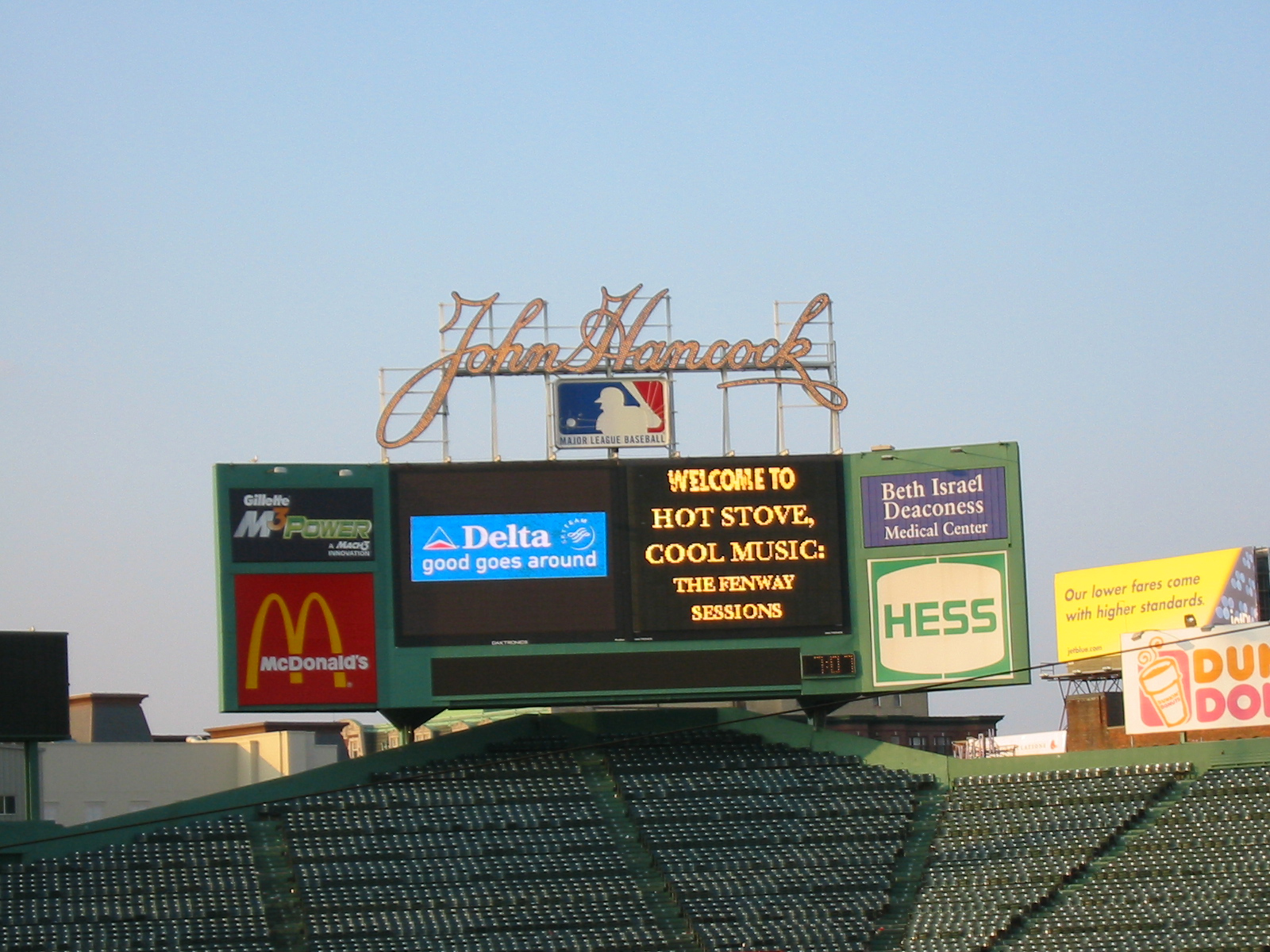 "It's for the children!"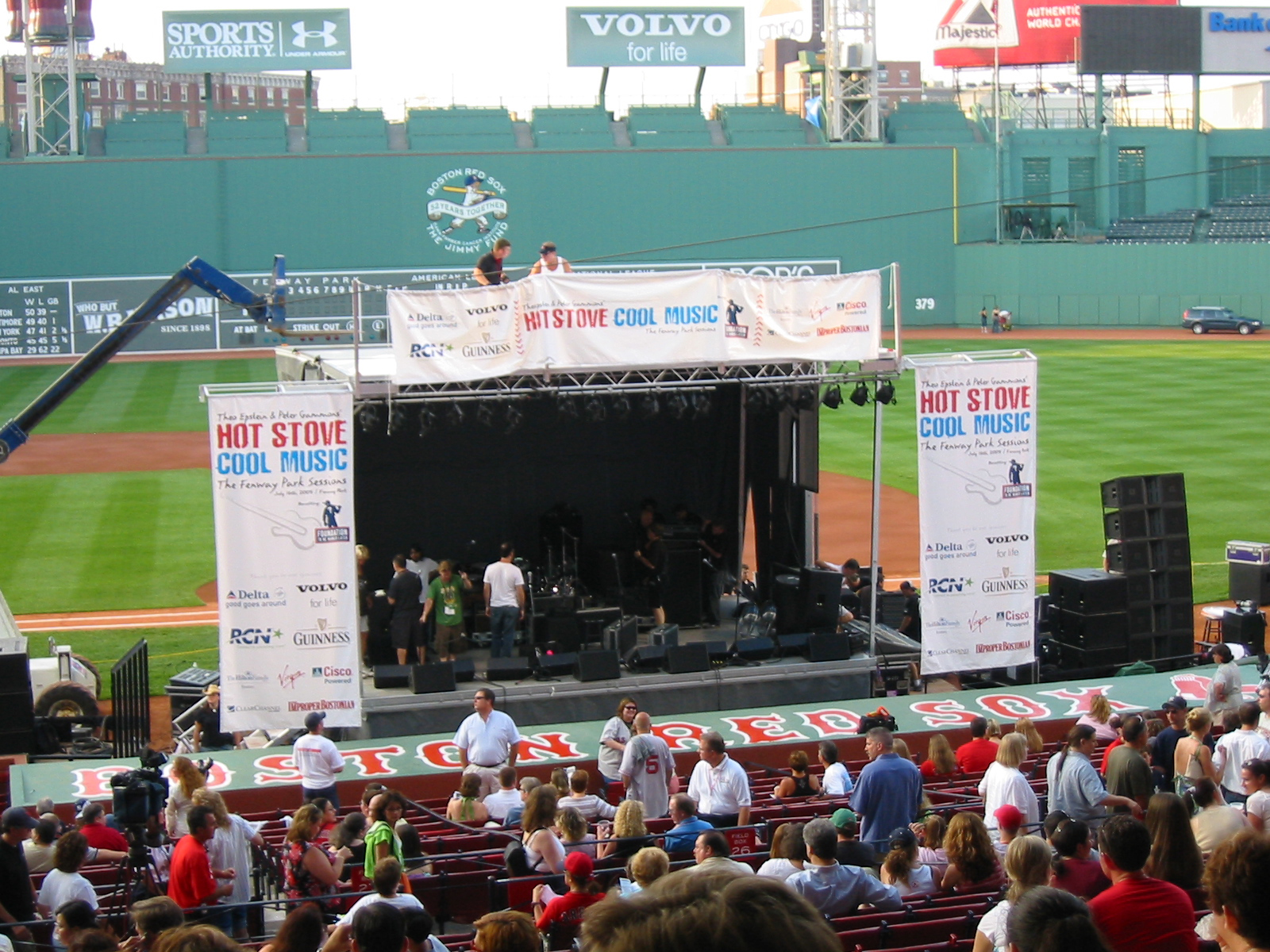 Setting the stage.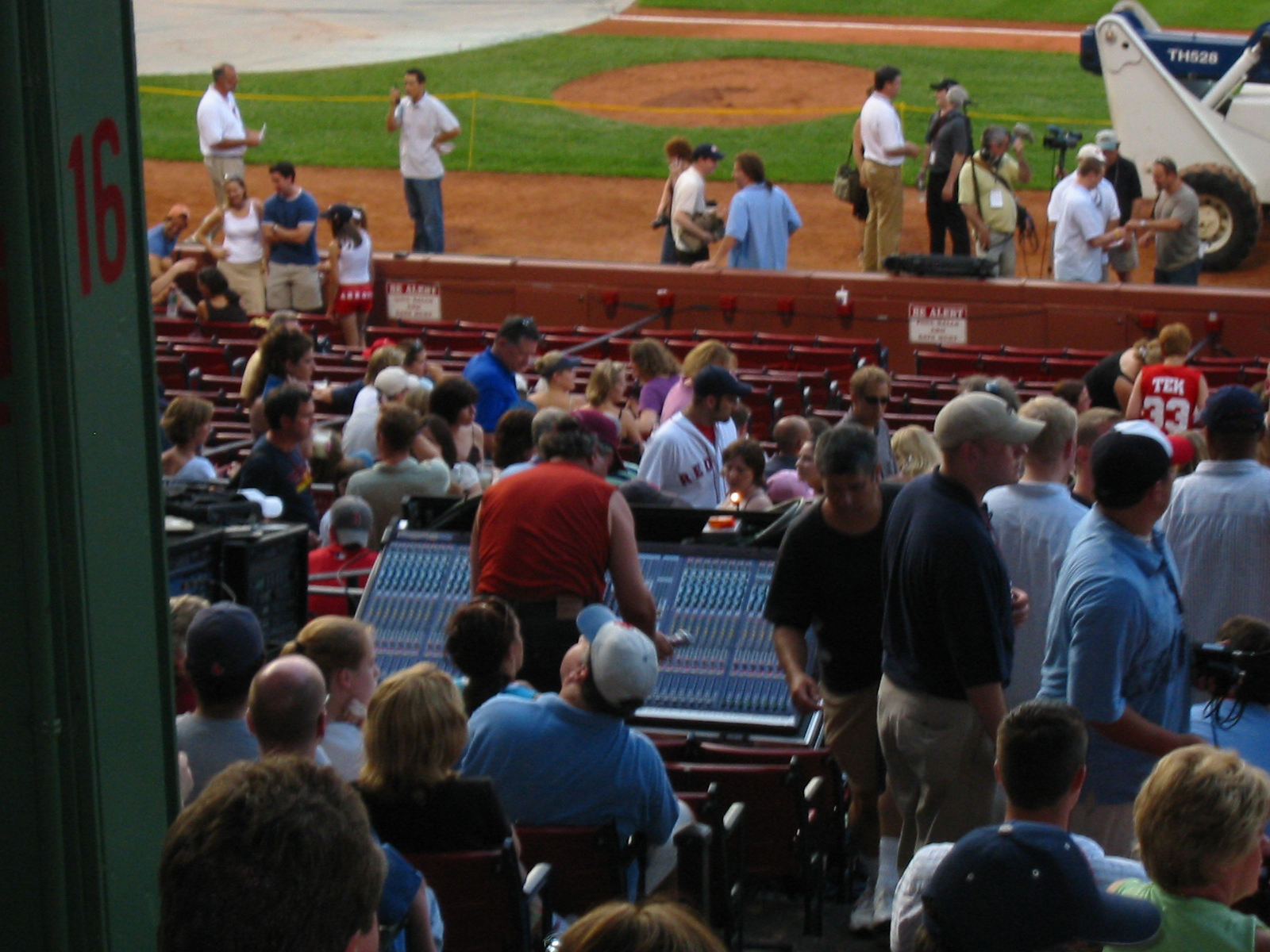 They wouldn't let me push the buttons. I wanna push the buttons!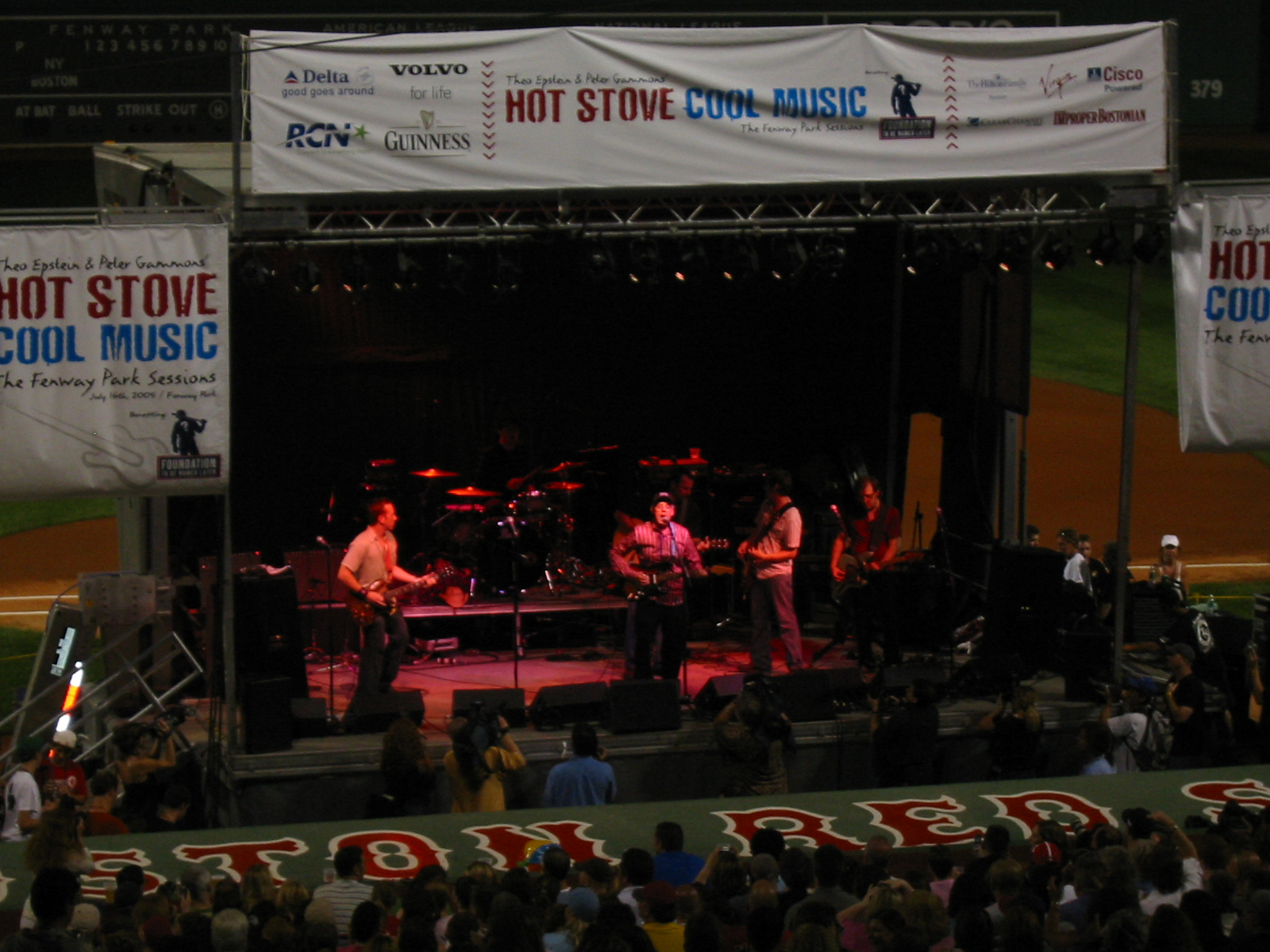 Gammons and Wakefield in their informal collaboration, the Hot Stove All-Stars.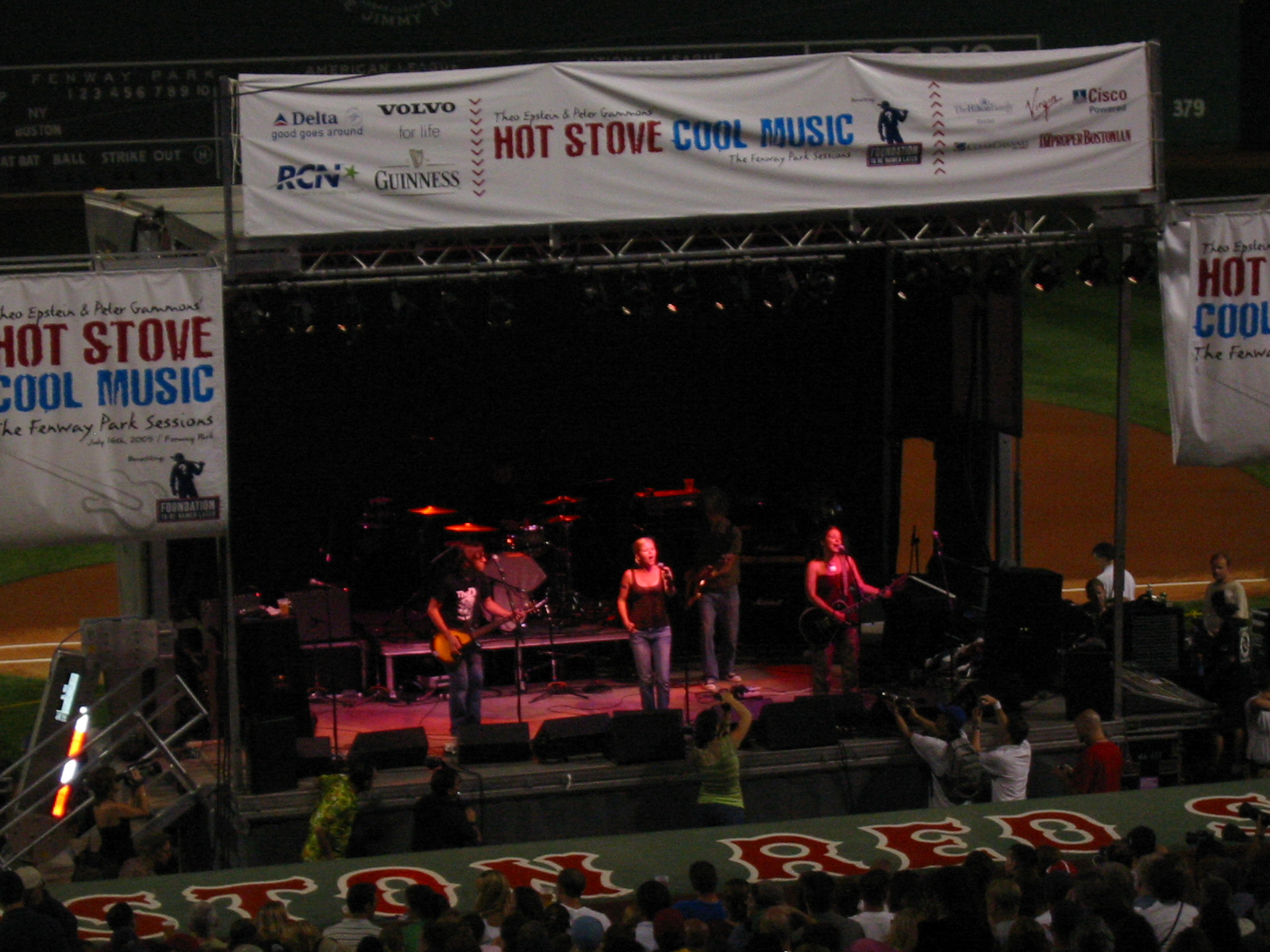 Kay Hanley, for Andrew. She was flirting very heavily with Peter Gammons.
All you other guys have no chance.