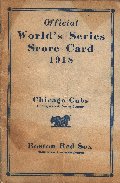 Game 60: June 10, 2005
Red Sox (32-28), 6
Cubs (32-27), 14
L: Bronson Arroyo (4-3)
W: Greg Maddux (5-3)

Chicks do not dig the longball. Not this chick, not when 3 members of the opposing team, including the light-hitting left fielder who is slugging .357 (Todd Hollandsworth off Arroyo in the 2nd; it was 2nd homer of the season) and the starting pitcher (Maddux off John Halama in the 6th) hit them. It was Maddux's 5th home run of his career; at this rate, he might eventually surpass Jerry Remy's spectacular 7. The countdown should start now, so if he does, a banner would be unfurled. Fans may wonder why there's a "5" in the outfield ivy season upon season. Is that for Nomar, to wish him well?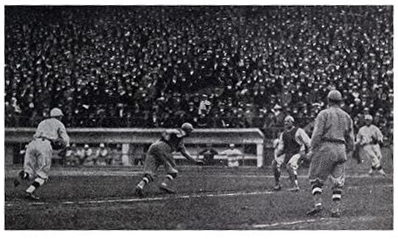 As with other day games, I tried to follow this game from work, so the only images I have of the Red Sox playing at Wrigley Field are photographs. Even though I obviously would have no memory of 1918, just seeing the Red Sox outfielders against the backdrop of ivy elicited a simulacrum of nostalgia in my mind. A compilation of the vestiges of the photo archives perused, books read, and oral histories heard that makes this historic series resonate with a depth that you just will not find when the Devil Rays play in Pittsburgh, to name just one example. When these teams last played in the 1918 World Series, the teams did not play at Wrigley Field (then known as Weeghman Park), but rather at Comiskey Park, primarily because of greater capacity and therefore, greater revenue.
Real nostalgia permeated Nomar Garciaparra's voice during his press conference. He said that Boston "will always be there in my heart. Fortunately for me, I'm in another beautiful place, too, that has a big spot in my heart. I must have somebody up there looking after me because I've been pretty blessed. Two wonderful, wonderful cities that have great fans." He will receive his World Series ring at some point this weekend in a private ceremony. I can't help but think that some other shortstop (or rather, former shortstop) would take the opportunity for news crews to expend the ink in their pens and photographers to burn out their flashbulbs. Garciaparra is a throwback who would have been much happier playing in the days before mass media, when no video would capture his quirks, just the imaginations of fans.