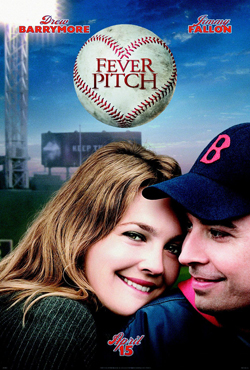 Fever Pitch
Position: Feature-length film
Debut: Fenway premiere is April 6, 2005; wide release is April 8, 2005
Scouting: Creative forces behind this effort are proven commodities, as the Farrelly brothers are the directors of There's Something About Mary and Dumb and Dumber. Their recent releases, however, such as Shallow Hal and Stuck on You, have been spotty and not well-received.
This article in the Boston Globe shows that they have the fan credentials, but some question whether this movie might be diminish the outstanding source material from which it is derived. Adapted from Nick Hornby's novel of the same title, with the major change of replacing football and Arsenal with baseball and the Red Sox. Also an issue is the rapid re-writing of the ending because of the Red Sox winning the World Series. But how can you miss anything that has the Red Sox winning it all in the end?

Covering the Bases
Position: Cover album
Debut: July 12, 2005
Scouting: Like the Farrelly brothers' offering, Bronson Arroyo's cover album will live or die according to how the source material is handled. Arroyo picked twelve of his favorite songs from Pearl Jam, Stone Temple Pilots, and Alice in Chains. A quick study, he's only been playing guitar since 1999.
Arroyo's previous experience has been live appearances on "Fox Sports New England Tonight" and the "Hot Stove, Cool Music" fundraisers. His talent as a studio artist is not established, so it seems to be a wise decision to ease him into the recording industry with other groups' songs. Although capable of writing his own music, he didn't have time in the offseason to do so.
1918 – The Film
Position: Independent short film
Debut: Date to be determined; projected for late March 2005
Scouting: This short follows two lifelong Red Sox fans who score World Series tickets, but face adversity on the way to the game. Their site is mum on whether or not any revisions occurred given the events of 2004.
In direct contrast with the Farrelly brothers, these filmmakers are an unknown quantity, which makes them intriguing. Relative newcomers to the field bring an unpredictability and freshness to the season, especially since they are working off all original material. Three years in the making, the cast and crew of this venture are mostly diehard fans of the Olde Towne team. Keep checking their site to find dates and locations of showings.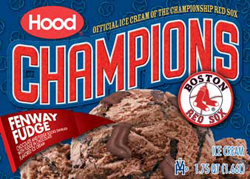 Hood's "Fenway Fudge"
Position: Ice cream
Debut: March 27, 2005 (In my kitchen, at any rate. May have been earlier for others.)
Scouting: Hood is obviously conspiring so that Red Sox fans won't lose any winter weight. This is only one of the four flavors available, all of which I'll try.
I can almost see how Red Sox completist types would try and devise some way to collect these boxes. They would be proudly displayed next to the Pedro Martinez and David Ortiz Wheaties boxes.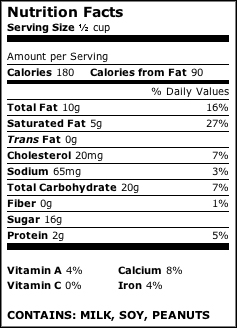 The ice cream itself is solid, a chocolate-based ice cream with a fudge swirl and chocolate and fudge "socks." Good thing there's no Curt Schilling-inspired flavor.
The ice cream that really signifies the beginning of baseball season for me is Baskin-Robbins' Baseball Nut seasonal flavor. Vanilla ice cream, cashews, and a "raspberry" swirl for the umpires. I'm looking your way, Joe West. (It seems West has his own CD called Blue Cowboy. Perhaps he's jealous of Arroyo's more hip music, explaining his bias against the Red Sox.)