Thanks for the memories, Dave Roberts and Orlando Cabrera. You both came and left on the same day, and were indispensable parts of the 2004 World Champion Red Sox.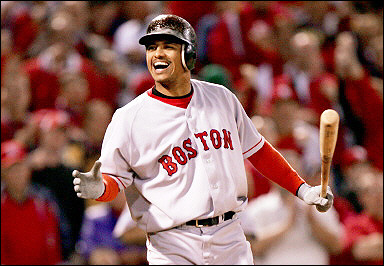 I wrote this limerick for Roberts and posted it previously on redsoxnation.net:
A speedy outfielder named Roberts,
Disaster in ALCS averts.
He steals a pivotal base,
Flouting a Yankee ace;
Sabermetricians become smallball converts.