The Celtics played a tremendous game against the Auburn Hill Pistons last night, perhaps at last silencing sports pundits who have written off the team as untested against the league elite. Rookie Glen Davis broke through with a 20-point performance in just 23 minutes of play; he was also the highest scorer on either team. He's the second-lowest paid player on Boston's roster.
I was at his first NBA start back on December 12 against the Kings. Clearly excited by the opportunity, Davis came out early to take warm-up shots that night. As soon as a "Big Baby 11" player t-shirt is available, I'm placing an order.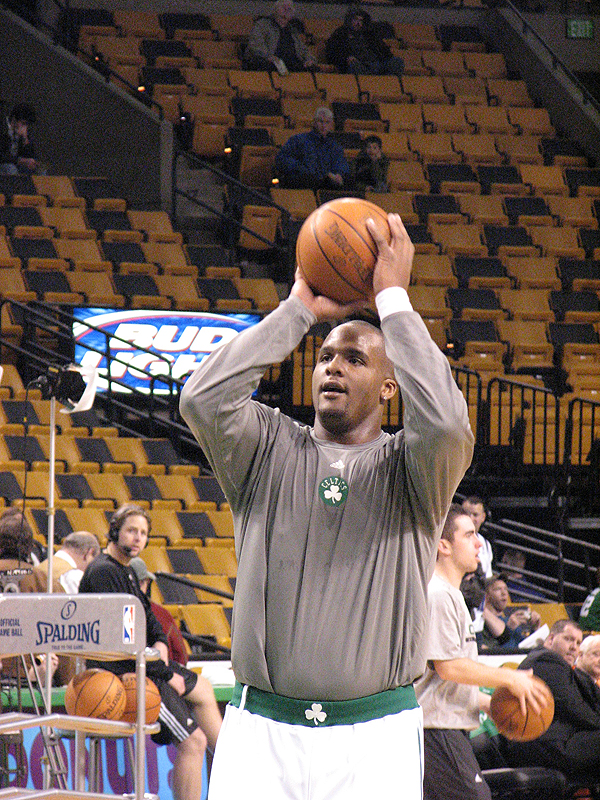 Big Baby hit the parquet early.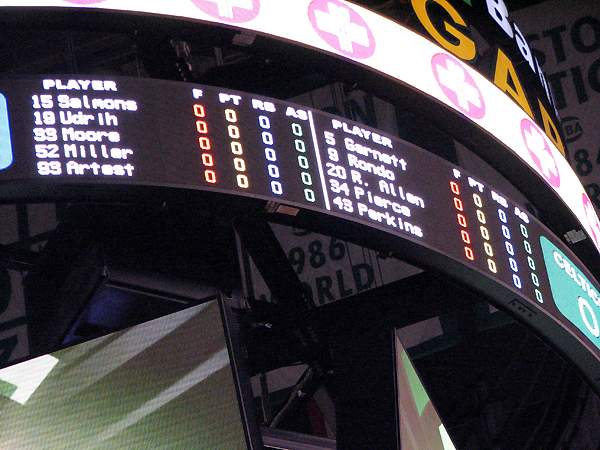 Although the scoreboard wasn't updated at the time, this was Davis's first start.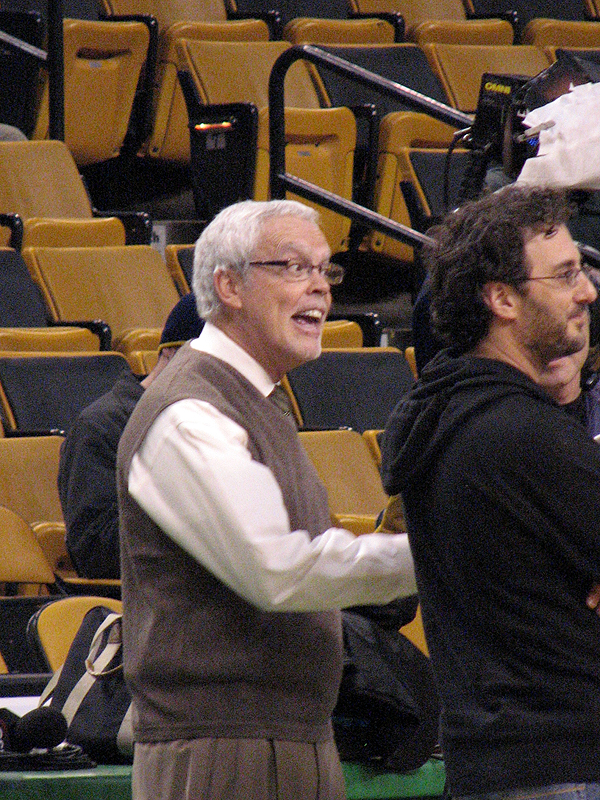 Mike Gorman is laughing now, but little does he know he is the target of Kevin Garnett's ploy.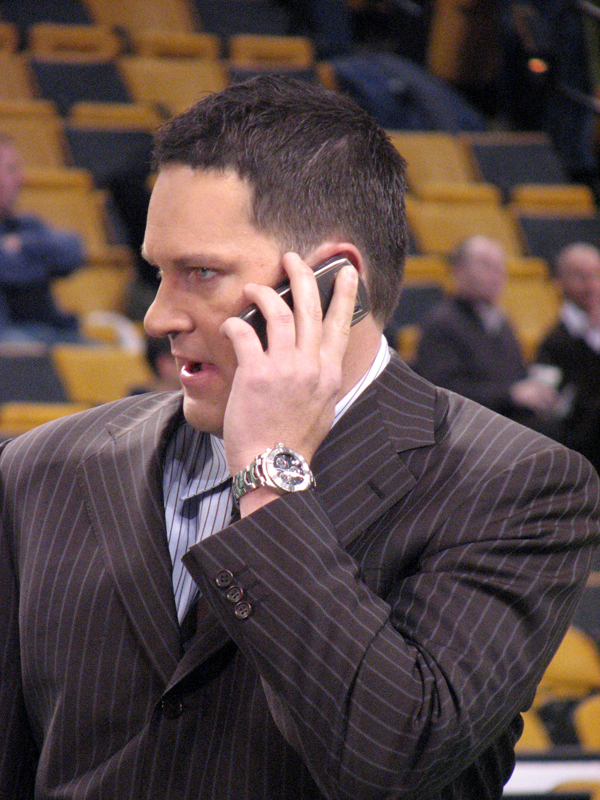 Is Greg Dickerson on Gorman or Garnett's side? Who is on the other end of this surreptitious phone call?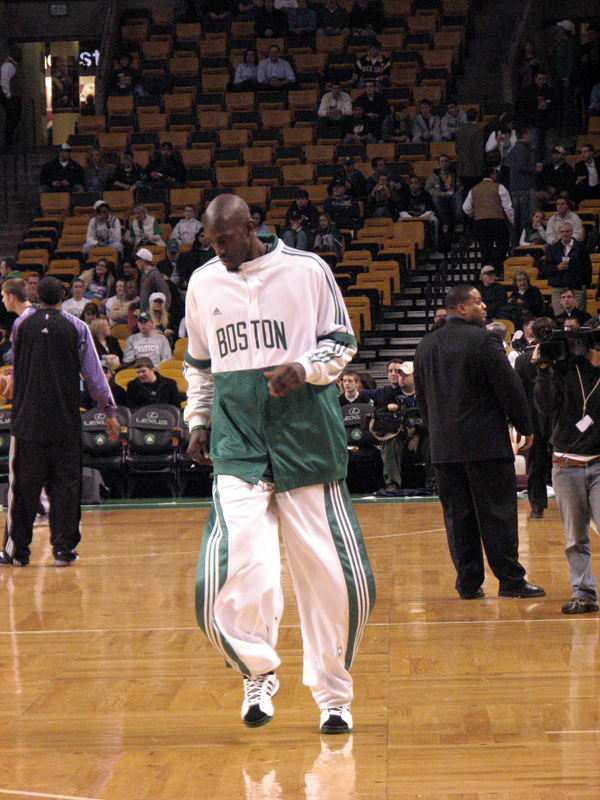 The power forward stalks his prey.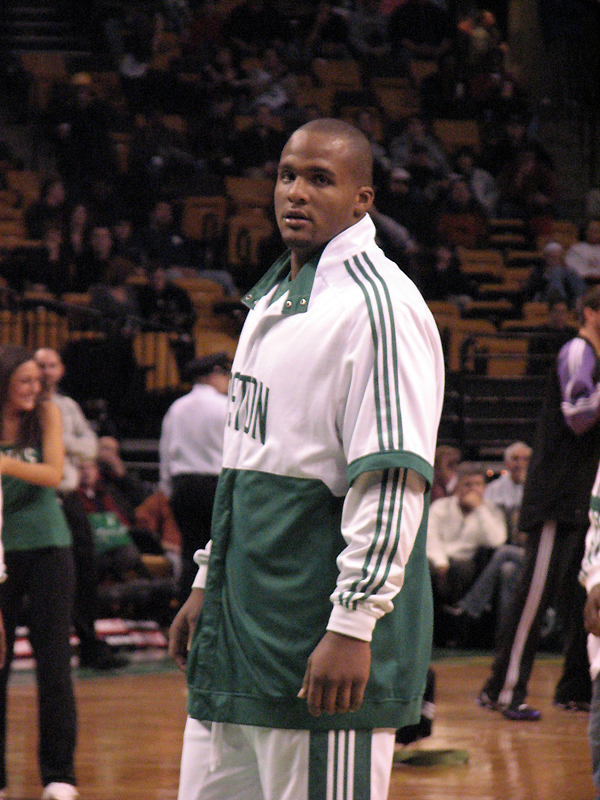 Davis anxious to begin the game and oblivious to his teammate's machinations.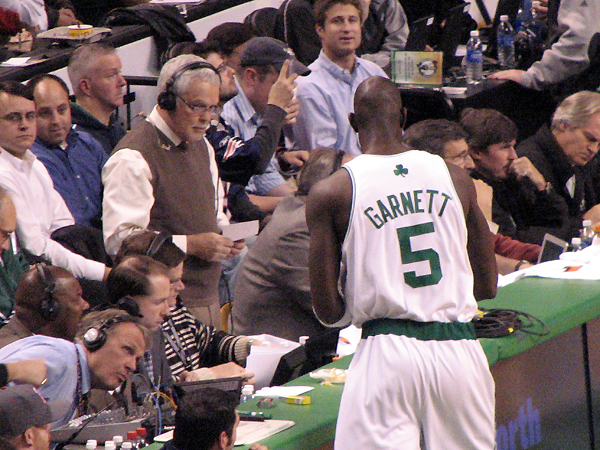 Garnett in range...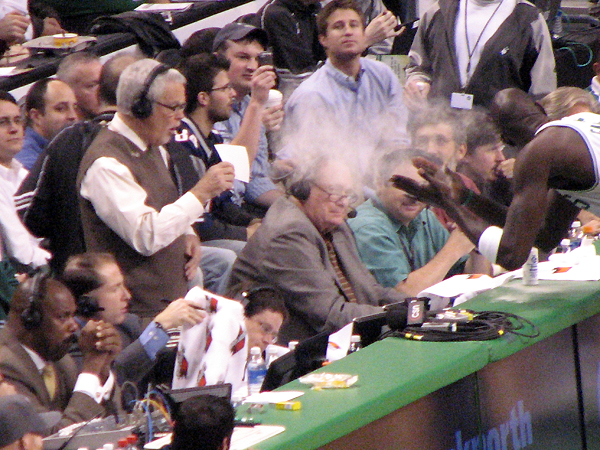 ...and he successfully unleashes his attack on the hapless Gorman.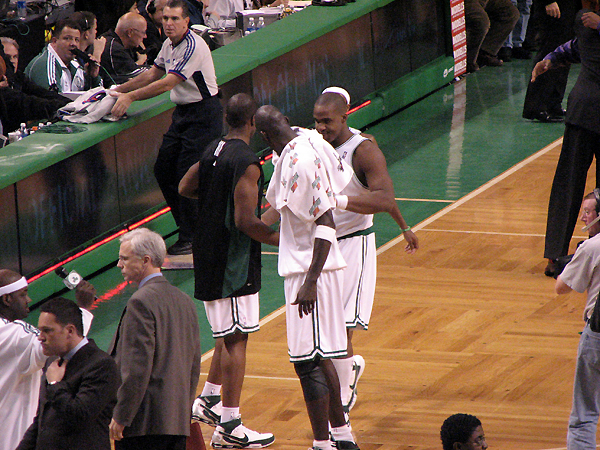 Garnett congratulates Davis after their triumphant foray.